From D.C. To Philly
What can I say about Philadelphia? First, let me start by saying that it's a great spot for the weekend or just a day trip; it's a cool mix between D.C. and NYC, in my opinion. There is so much history and stuff to do, you won't be disappointed no matter how long you decide to stay.
I took a day trip, and traveled via MegaBus. The sooner you buy the ticket, the cheaper it will be! For a roundtrip ticket to Philadelphia from D.C., I paid $12 dollars. It is 3 hours there and 3 hours back, but you can leave as early as 5:00 a.m. Sleep on the bus, start your day with breakfast/brunch, then leave later in the evening around midnight and arrive home. It's a great option if you don't have the budget for an overnight stay, and it's also a great way to explore the region if you don't have a lot of spare time on your hands!

I think the best thing about Philadelphia is the amazing food options! I had the chance to have a pretty good cheesesteak, and took the time to eat in the 3rd largest Chinatown in the United States! I think that one of the coolest places we went was the City Hall; it's a unique building, with very cool architecture. As we walked by, we all stopped and admired it. Another spot with really nice architecture was a basilica not too far from the City Hall; the beauty of the building and the friendly staff made the experiences very memorable.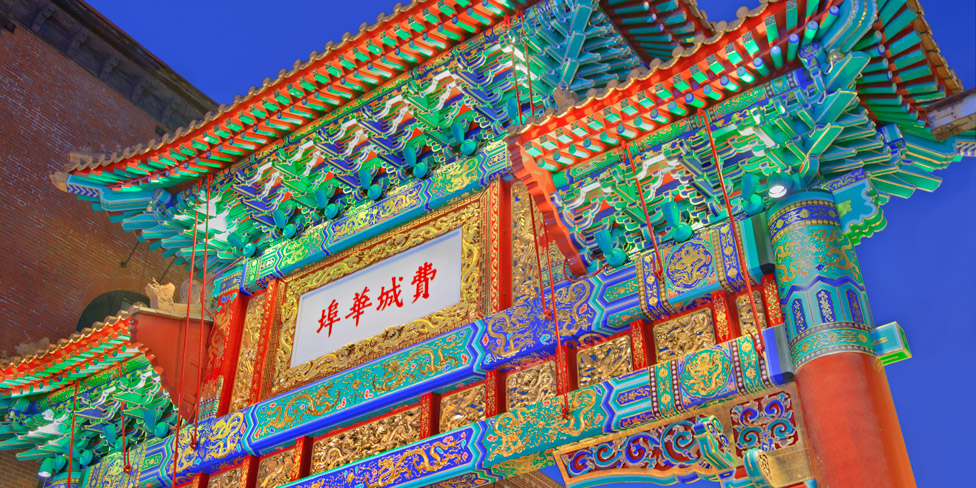 I wish I had more time in Philly; I was surprised to hear that it was the "original D.C." and for almost 10 years while D.C. was being built, Philadelphia acted as the capital.  I was so surprised that there was so much history packed into one city. I didn't know so much about the history of the United States; it is vastly different from Canada's history, far more of a struggle for independence. This trip gave me an idea of where the institutions and the symbols of the nation came from. I learned about the National Anthem, the flag, etc. I feel so much more informed about the place I currently call home.
If you want to make a trip to Philadelphia, make sure you map out your day ahead of time. Keep in mind that many of the tourist destinations (historical ones) close by 5:00 p.m. or 6:00 p.m., so make sure you save the tower views and restaurants for the evening. Once you are in the core of the city, it is pretty walkable, but give yourself roughly 30 – 45 minutes for longer journeys. There is always something to see, so the walks that you will be taking will not disappoint! Philadelphia has a great energy about it, and it is unique in its own right. You can tell that the arts are very much appreciated here: you can see it everywhere, most notably at the art museum. Long story short, if you are looking for an awesome weekend trip, go to Philadelphia!