Reflections
Sitting on the floor of my old bedroom back home on Long Island, suitcase half unpacked, the absence of city sirens and blaring car horns, it's wild to think that just a few days ago I was saying my goodbyes to my semester in Washington, D.C.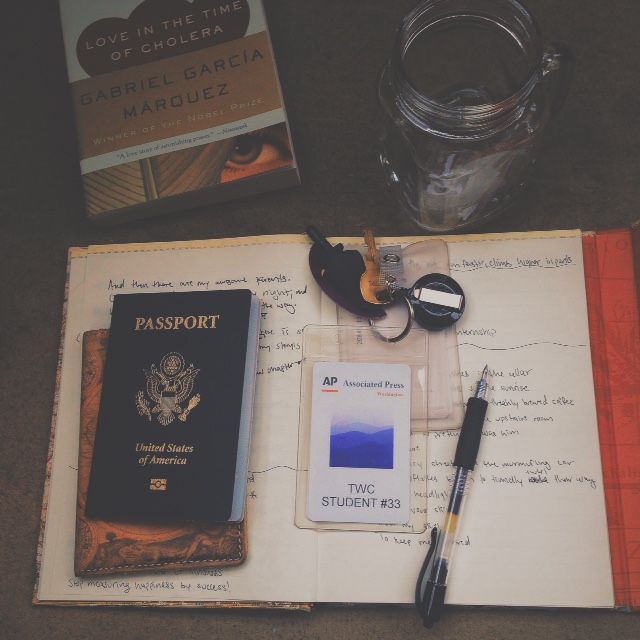 Yet as my friends and I have all agreed-it's more so the beginning than the end. On to new adventures! My time in this program has shaped me into the young professional I never thought I'd become-sans any cheeky irony-ready to take on the world, wherever my next travels may take me. So I'd like to dedicate this post to reflect on the semester, pinpoint some highlights, and offer some advice taken from my personal hindsight to future TWC students.
I'll add onto the broken record of cliches by saying that time sure does fly. I remember rolling in to the jaw-dropping luxury that was the RAF like it was just the other day. I took these panoramic shots with my phone to show off to everyone back home because this is hands-down the nicest place in which I've ever lived on my own: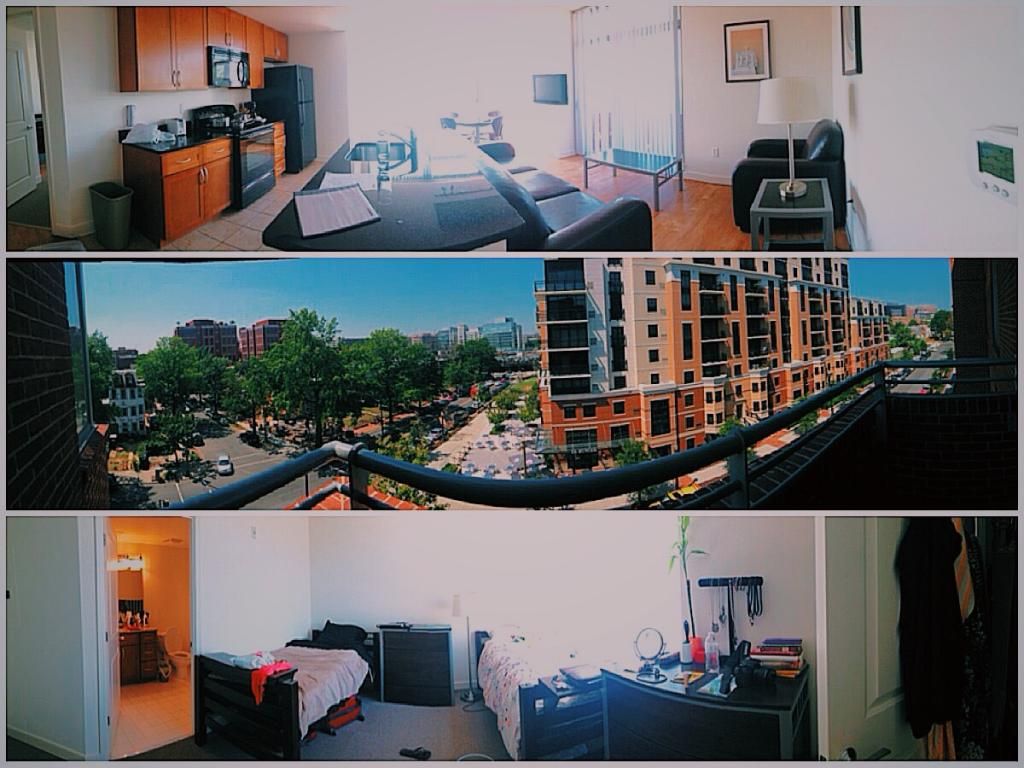 Not gonna lie, I felt a little out of place the first few days, like I was playing this silly little game called adulthood, trying to fit into my mother's oversized heels and experimenting with her makeup. But before I knew it, the heels began to fit a little more snugly, and the makeup set in correctly as the pace of the 8-hour or so workday became routine.
After work, I learned how to properly cook healthy little meals for myself.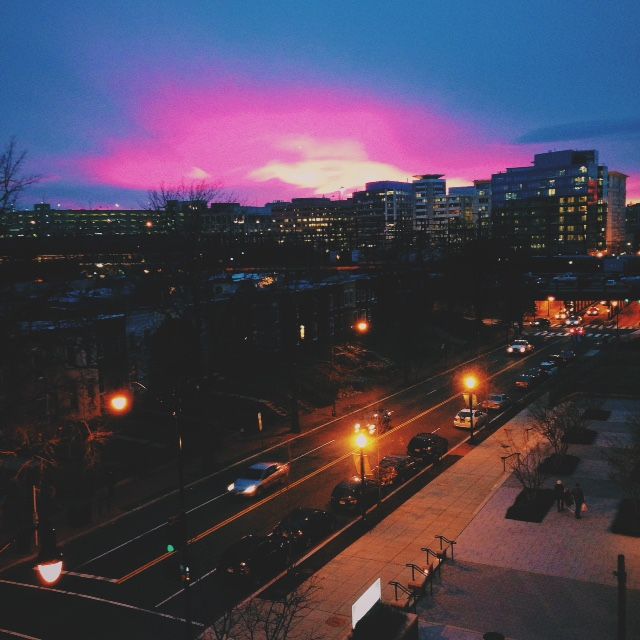 And I sure am going to miss this view, winding down after a long day and enjoying each day's different watercolored skies.
Posting up in different coffee shops for that finals cramming.
Becoming more politically engaged and aware of my impact as a millennial voter.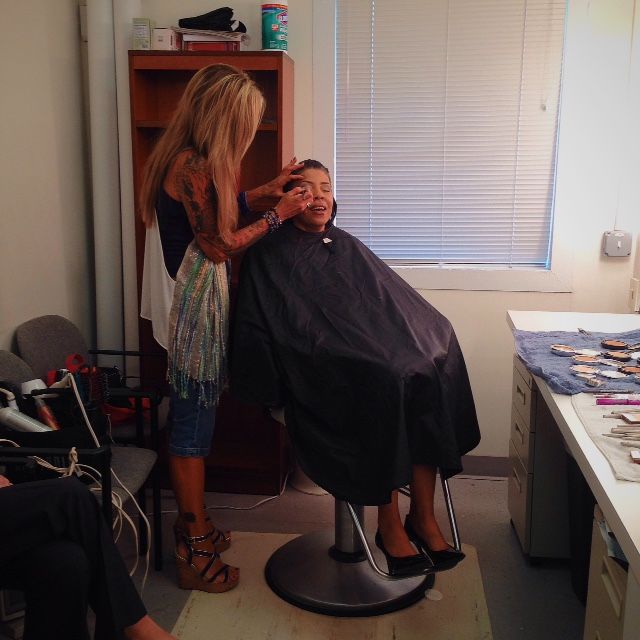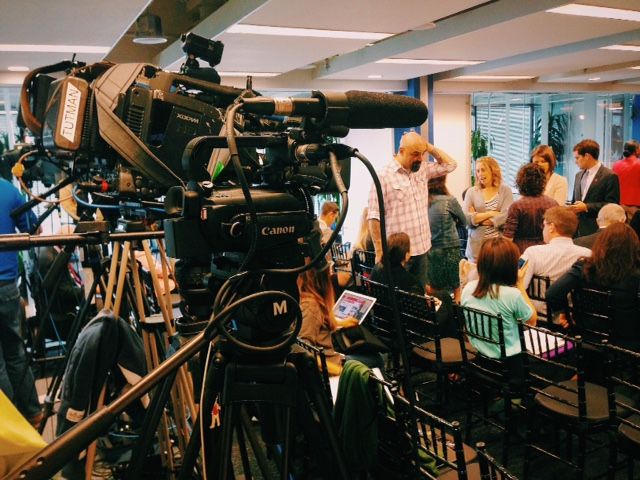 I learned so much interning at PBS' To The Contrary, and was able to transition from a print journalism background to broadcast.
So here are a few items from my experience I wish I had done more, or at least, would encourage any future students to do:
Taking advantage of Thrillist more. Seriously. They have the best shortcuts to start living like a local in a new city. Non-touristy places to check out, touristy places to check out just 'cause, cheap but tasty eats, where to drink (for those 21+ of course), places to escape urban life for a bit, etc.
Participate in TWC activities more/listen to the staff's recommendations. It's the TWC staff's job to ensure that each student gets the most valuable experience that they can and they know what's up! Listen to what they have to say or take them up on one of the many opportunities they have to offer whether it be exploring the city, outside the city, events to meet other students, specified workshops, etc. I would not have otherwise had the chance to explore Frederick, Maryland, or find some of my favorite coffee shops where I could study for hours.
Manage time more wisely. I mean, this is a given, but I will say that with balancing coursework, your internship, and TWC programming requirements, the work starts to pile on rather quickly and the deadlines approach faster than you think. Contact subjects for your informational interviews/resume reviews earlier on to be sure to get them done on time. Everyone is on a tight schedule and it can get pretty chaotic when you're down to the last few days before deadline and no one is available.
With that being said, if you are having trouble or are feeling a little overwhelmed, talk to someone! Be transparent with your advisor. Have an open dialogue with your internship supervisor. Communication, my friends, is key. You are here to learn and grow, and get the most that you can out of this experience, and you will come across so many mentors who only want to help you have the most positive transformative experience. But this can only occur if everyone is on the same page.
Network! This word will be thrown at you nearly every second of every day and you may just want to brush it all off by the end of it all, but I kid you not when I say that there are so many hidden opportunities waiting for you to take them, especially in the people you meet. Don't be afraid to approach someone if you recognize such an opportunity! You'll realize that you are in the perfect position to do so. Alumni events, TWC programming site visits, your internship, informational interviews, even if you're just on a social outing-that person with whom it all just clicks may unexpectedly come your way and hold something big for you down the professional road. Or even if it's just learning how to get down that road, for the most part, you'll see that everyone has gone through the same thing at some point, one way or another, and will have exceptional insight to help get you to where you want to go.
Branch out! One of my biggest regrets was actually taking the time to meet more of my peers toward the end of the semester, some of which have been some incredible people that I know I'll be keeping in touch with. Apart from that, being able to use one another as valuable resources. There is an incredible internal network at TWC of students from all over the world with so many diverse backgrounds and specializing in a variety of professional fields. I can fairly say I was one of the few slightly more offbeat Media & Comm students and I just loved being able to pick some of my friends' brains in programs such as Law & Criminal Justice, International Affairs, or even Politics & Public Policy. It definitely added some valuable perspective to my personal experience as a journalist and a well-informed young adult.
Reflect. Consistently. Check yourself and where you are. Ask yourself if you're happy with what you're doing, how you're feeling, who you're surrounding yourself with, etc. Keep track of your experience. Even if you don't really blog or aren't one for much journaling, at least do some occasionally mental check-ups throughout the semester to evaluate your experience and if there is anything you'd like to change or even if you just need to give yourself a pat on the back because you sure as heck deserve it. In the whirlwind of responsibilities and the fast-paced lifestyle you're about to throw yourself into-it's definitely exciting-but easy to lose sight of some things. I know some people who realized that what they were doing was not what they wanted at all, and changed their internships midway into the semester. And that's okay! This experience is for recognizing those sorts of things and being able to realize that and take initiative is one of the biggest objectives this program teaches you to accomplish.
Maintain your integrity, take each day as it comes, and for yours and everyone's sake, STEER CLEAR OF THE LEFT OF THE METRO ESCALATORS. Unless you're ready to marathon final-sprint it up like Seabiscuit.