Chilling Escapades
If you haven't drawn this conclusion based on my blog posts this far, let me take this moment to just declare: I love food and exploring. Like a lot.
>>Ben's Chili Bowl
I finally made my way to one of D.C.'s iconic and historic spots-and I'm not talking about any monuments here. After seeing it featured on Anthony Bourdain's No Reservations and then hearing more and more buzz about it since arriving in D.C., I figured it was about time I had myself a cup of legendarily delicious chili from Ben's Chili Bowl.
Located in the U Street Corridor and founded in 1958 by Ben and Virginia Ali, this place has born witness to some quintessential historical events. They pride themselves in their loyalty to their customers, who have said: "whatever you do, never change this place." Aside from the secret recipes, even the booths, stools, and counters remain a constant. Crazy to think about the rotation of Ben's customers sitting in those same stools-from the Civil Rights activists, to Bill Cosby, to President Barack Obama, to today's youth crowding in for some midnight munchies-all connected by a bowl of chili.
Chili dogs, chili bowls, chili cheese fries, chili burgers-all things chili cooked in the famed smoky sauce and spices, and the perfect complement of mildly sharp cheese melting into the blend. I know I wasn't simply biting into the hyped cultural fad surrounding it.  There was definitely something special about this bowl of chili. In my book, the recipe can remain secret as long as they keep their promise to continue doing what they're doing and never change a thing.
>>Rock Creek Cemetery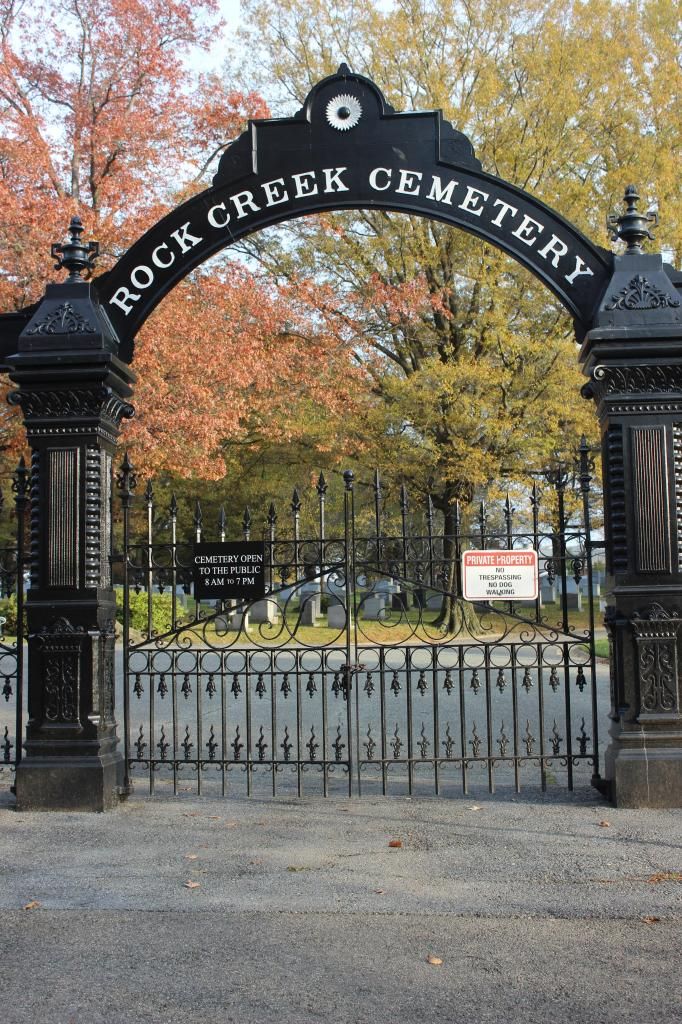 Another item on the D.C. Thrillist I've been checking out was Rock Creek Cemetery. It's just off the Fort Totten stop on the red line. I have a strange affinity for spooky places, so I made sure to go a little later in the afternoon to capture the perfect mood lighting for this particular location.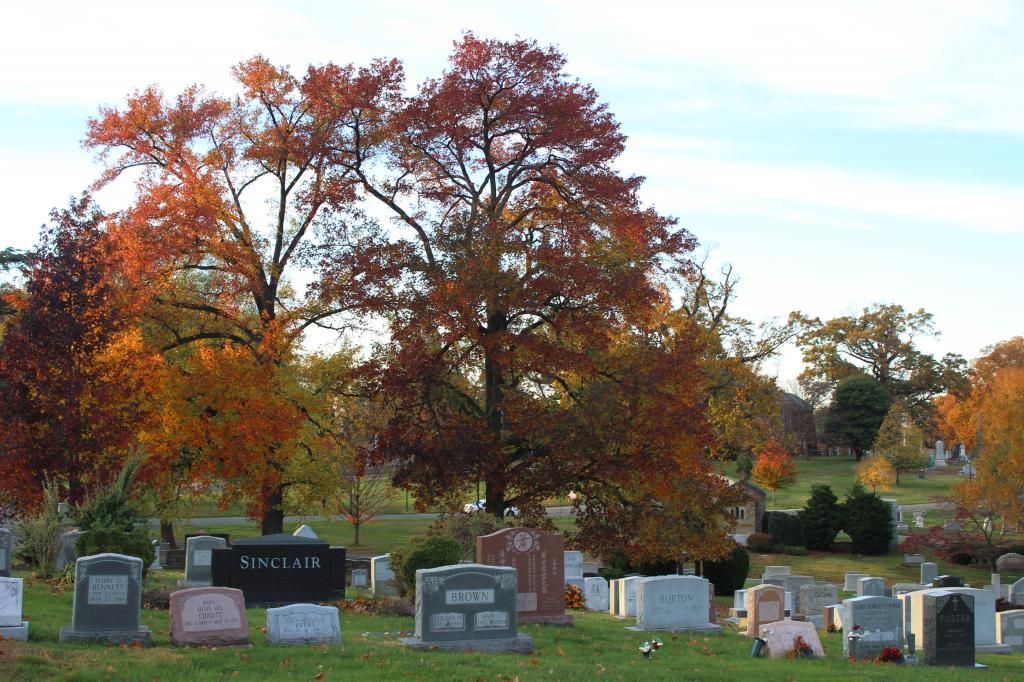 The fall foliage completely transformed the cemetery to elicit a bittersweet nostalgia that lingered at every tombstone.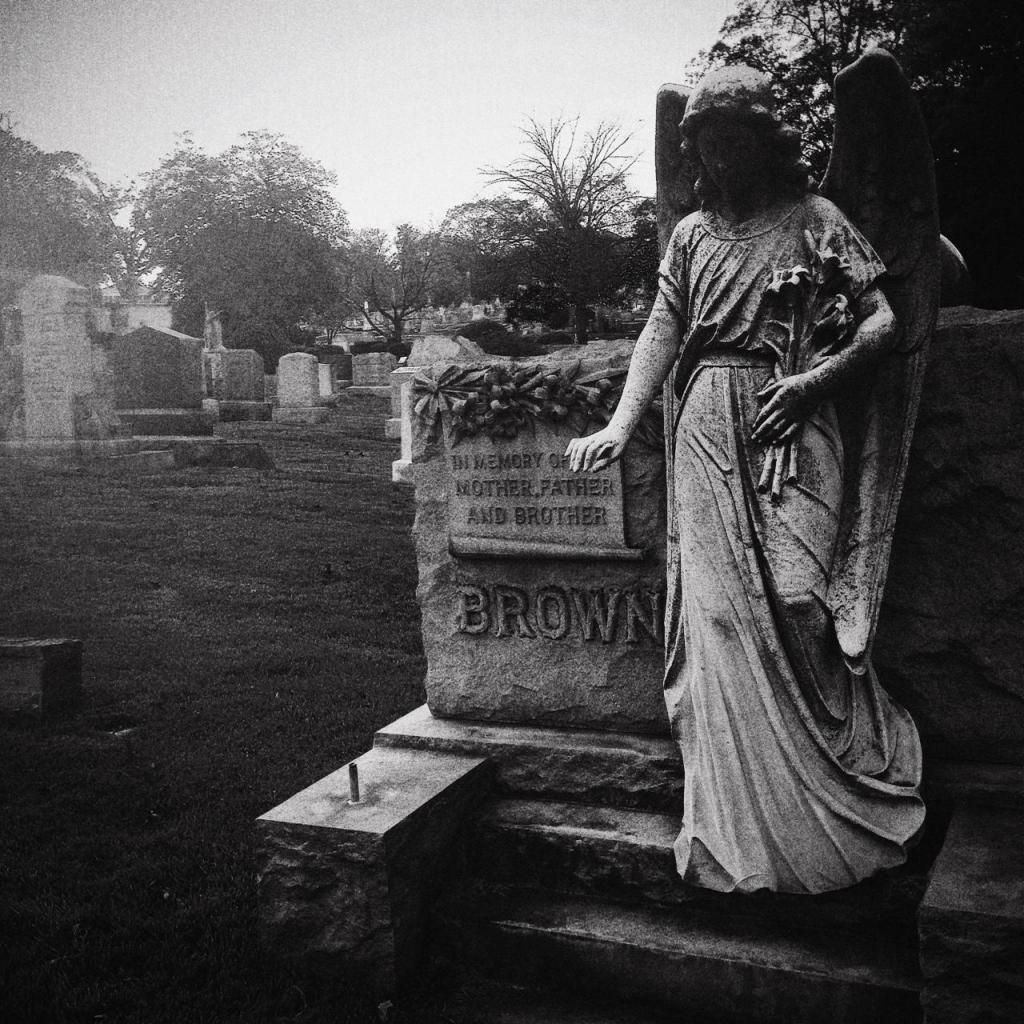 I had some fun editing and pretending I had stumbled into a horror flick.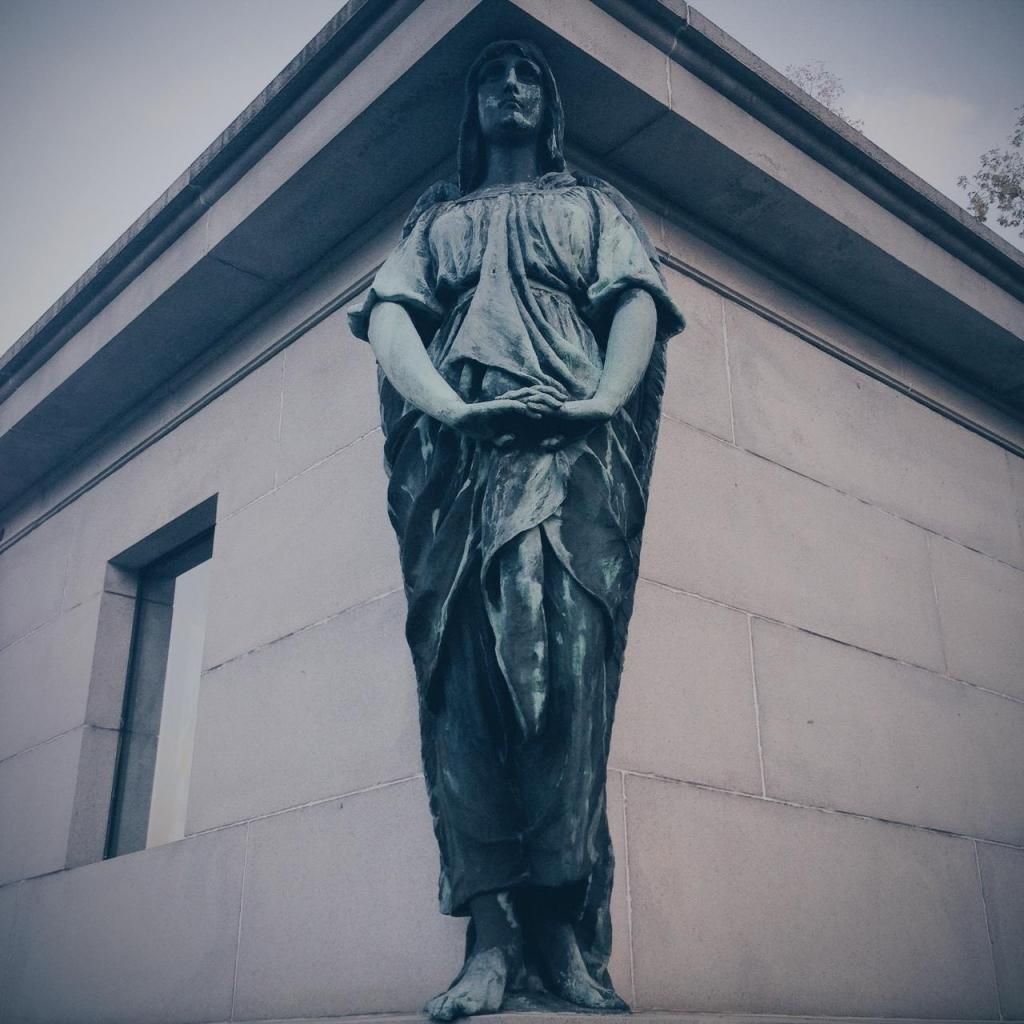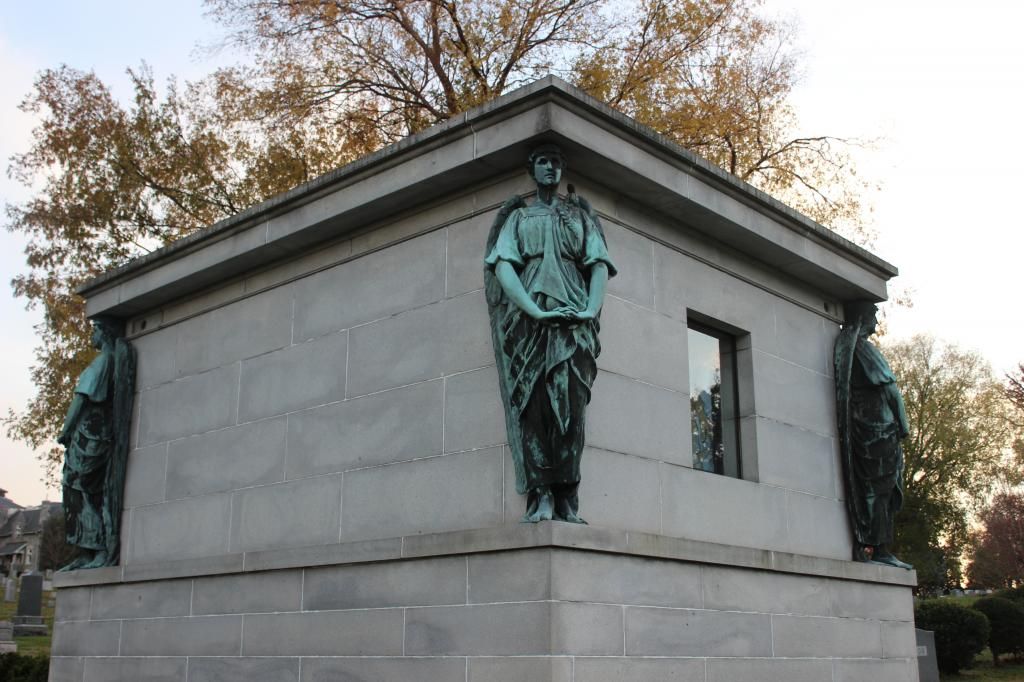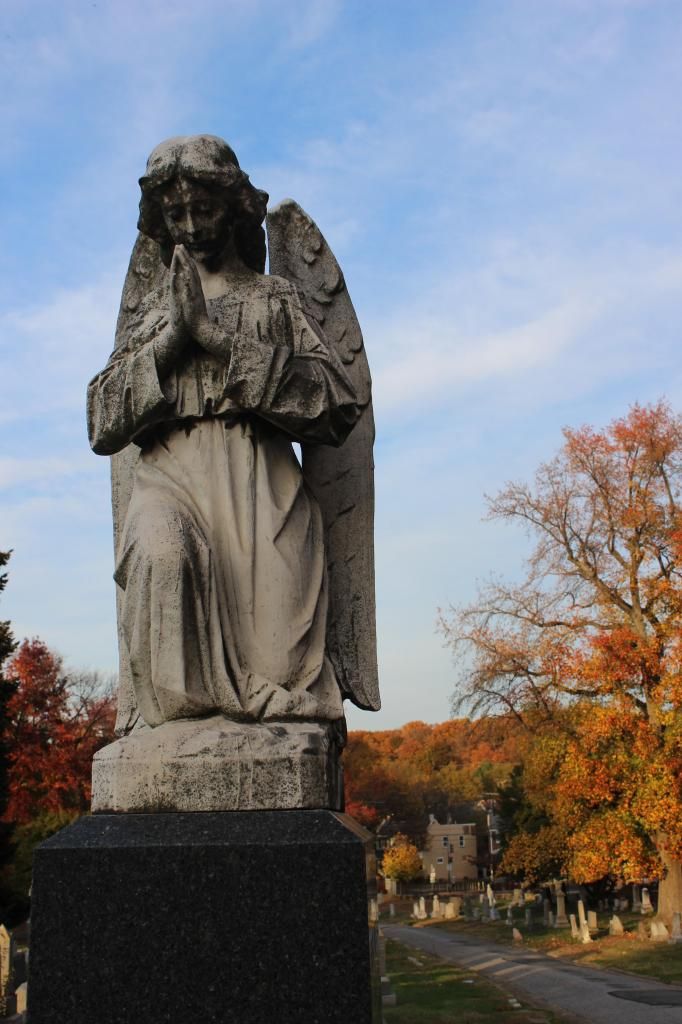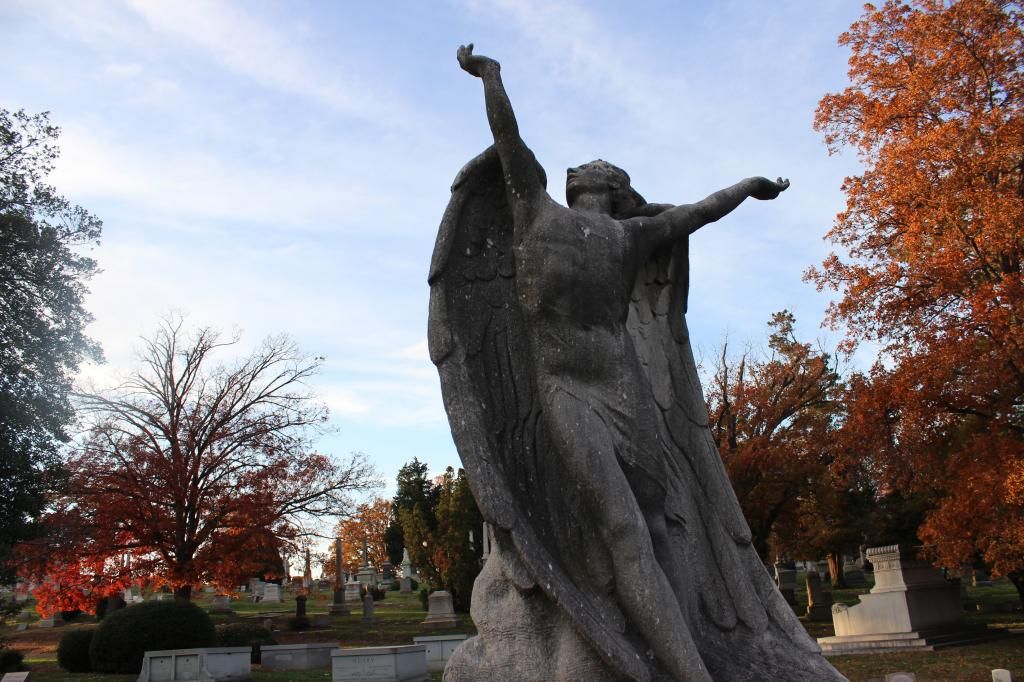 It's just incredible how much emotion is able to be captured in stone.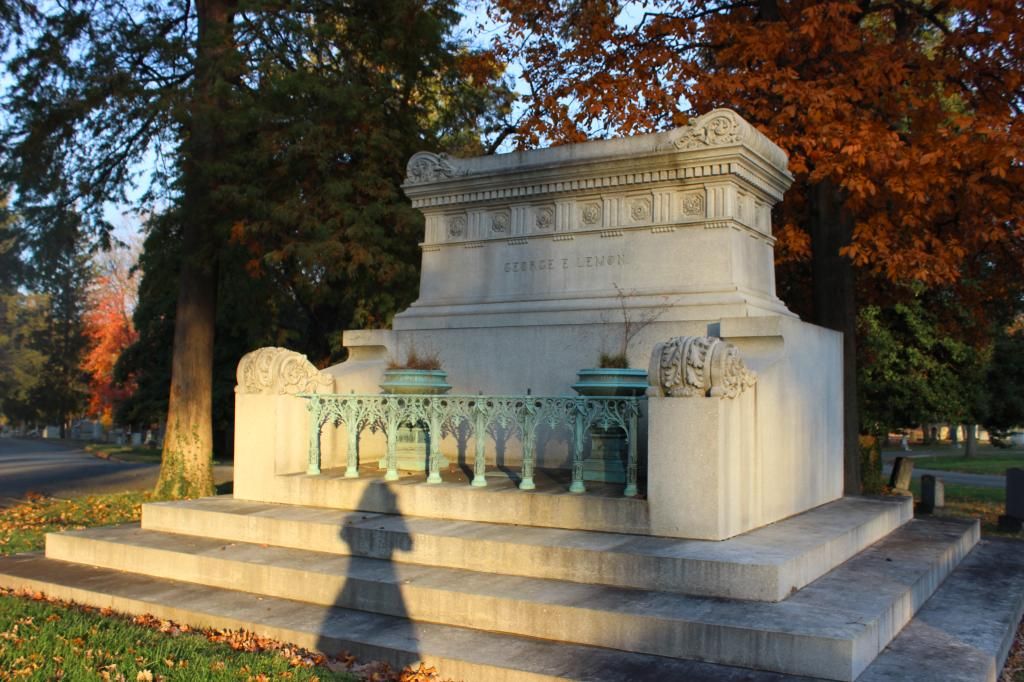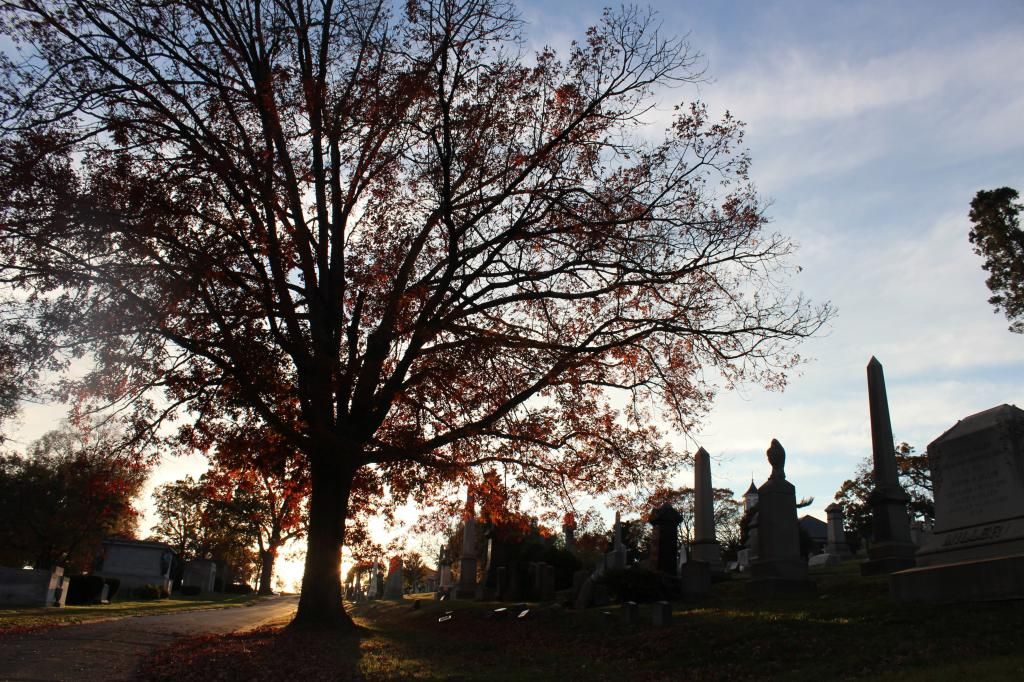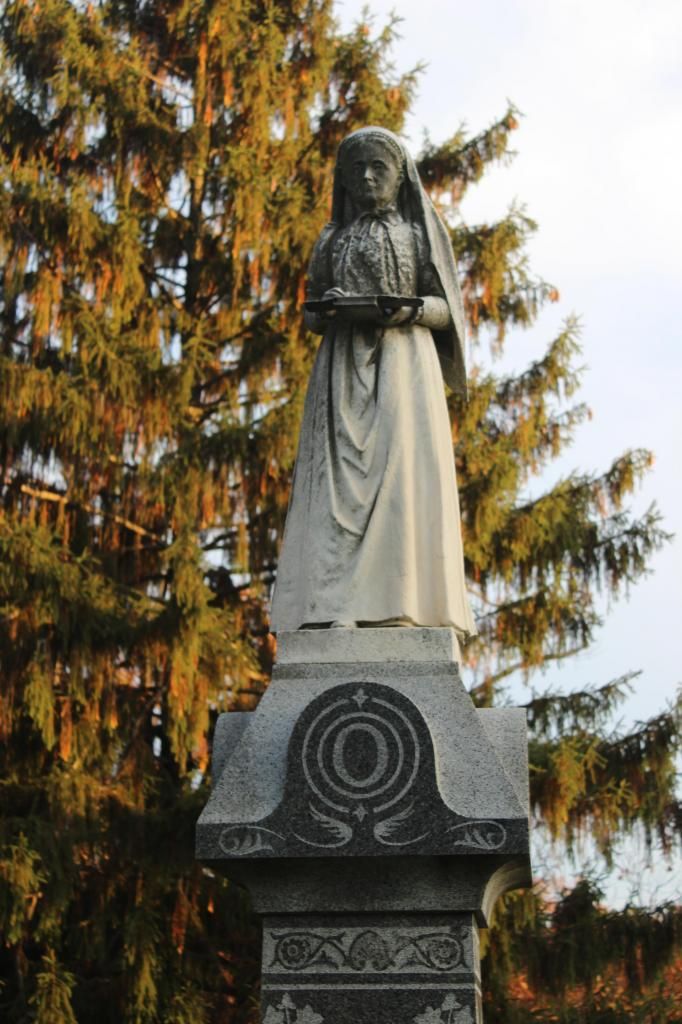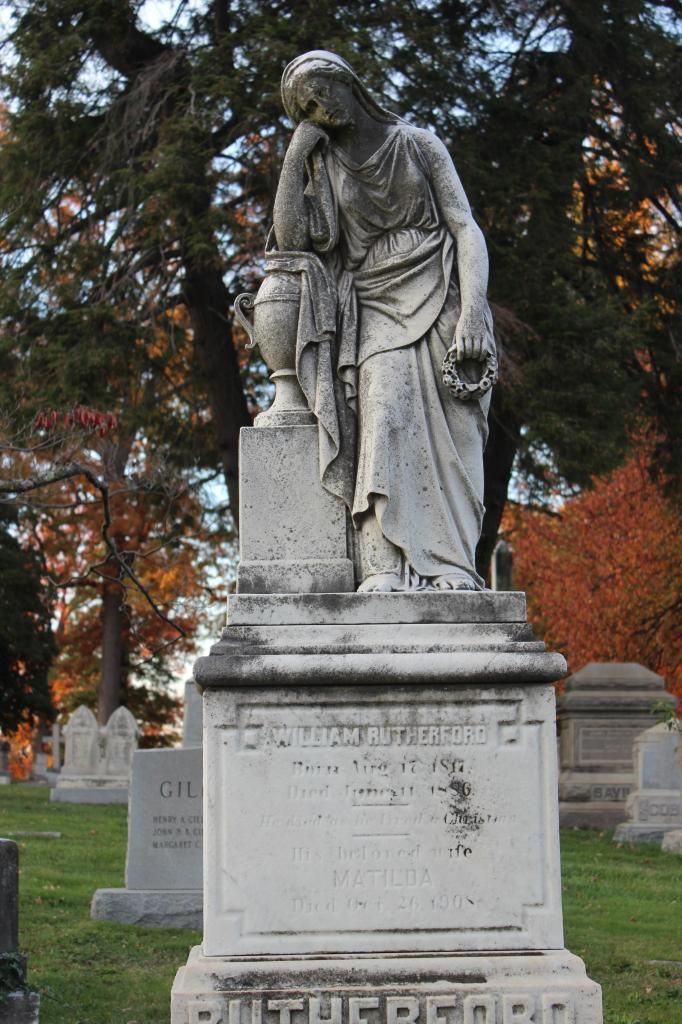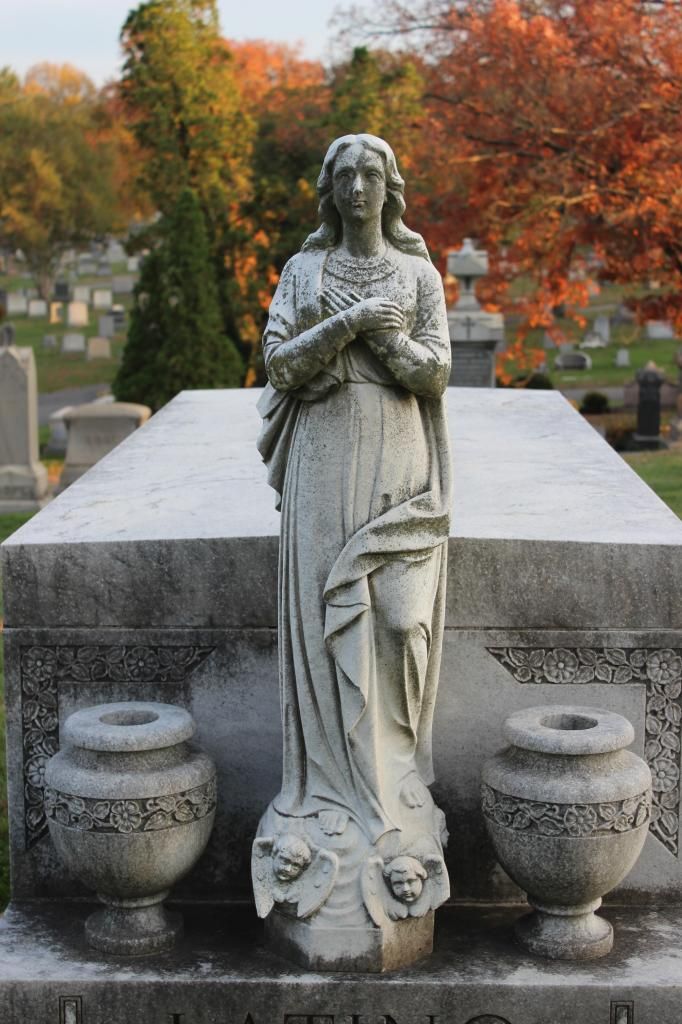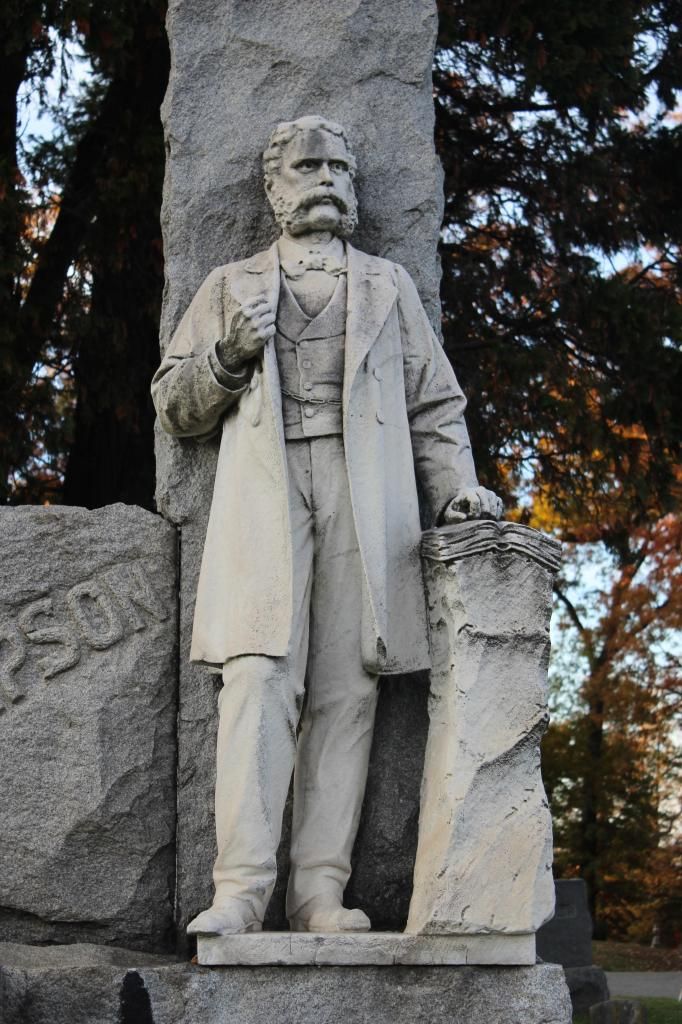 This guy had some super swag.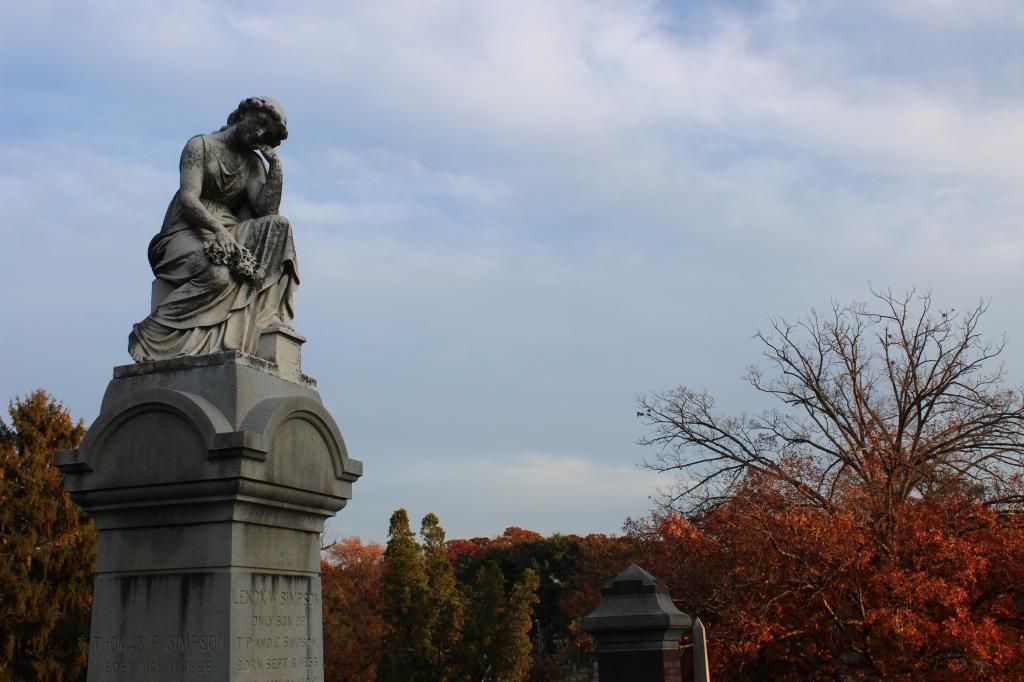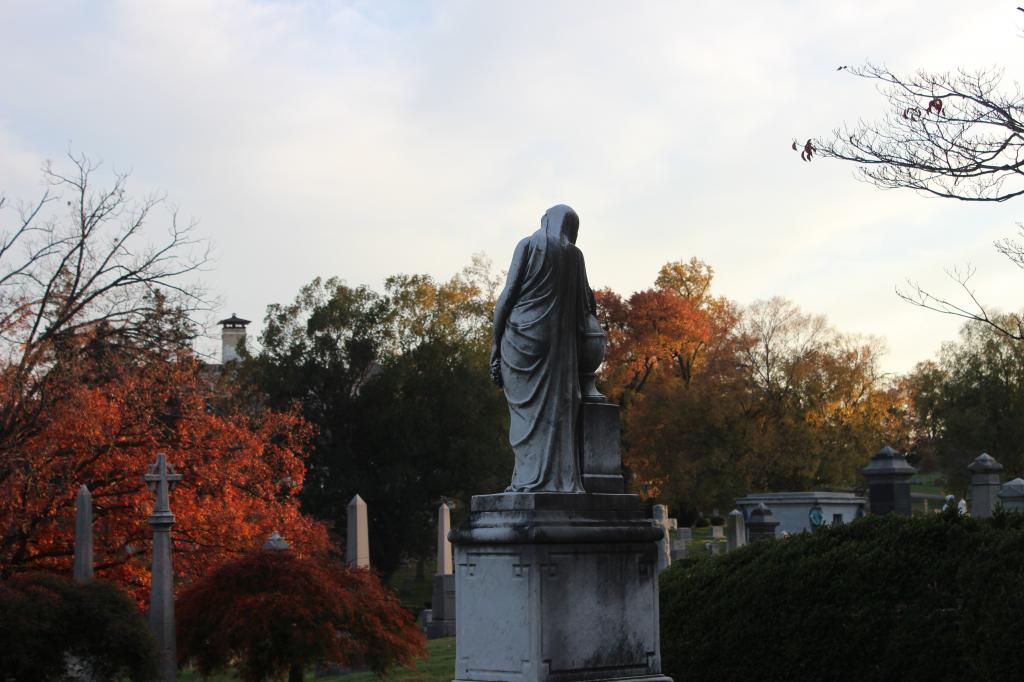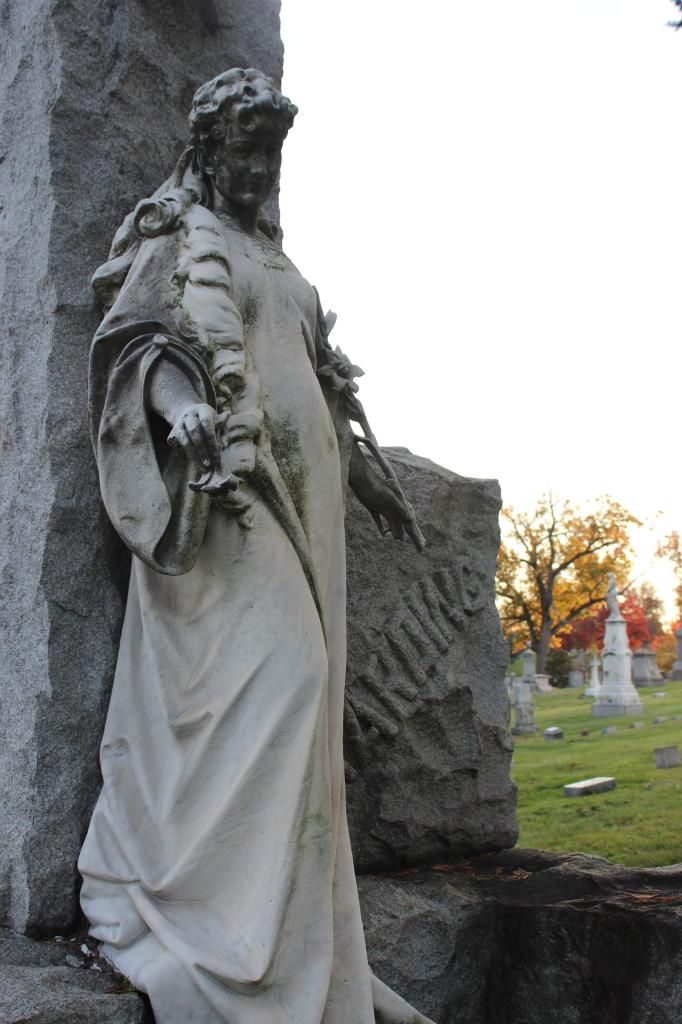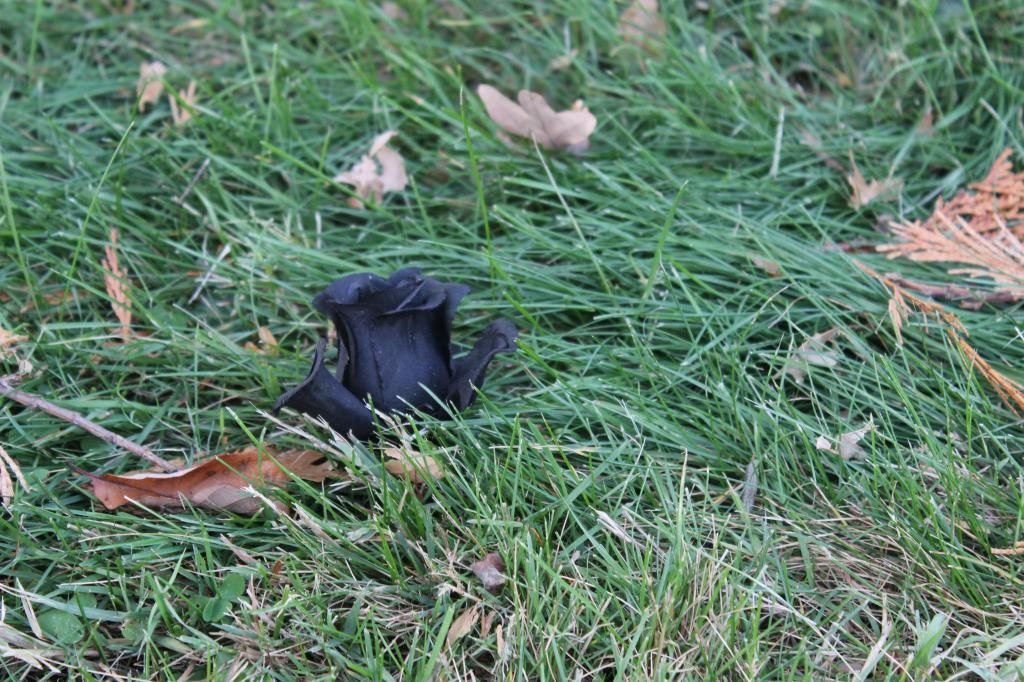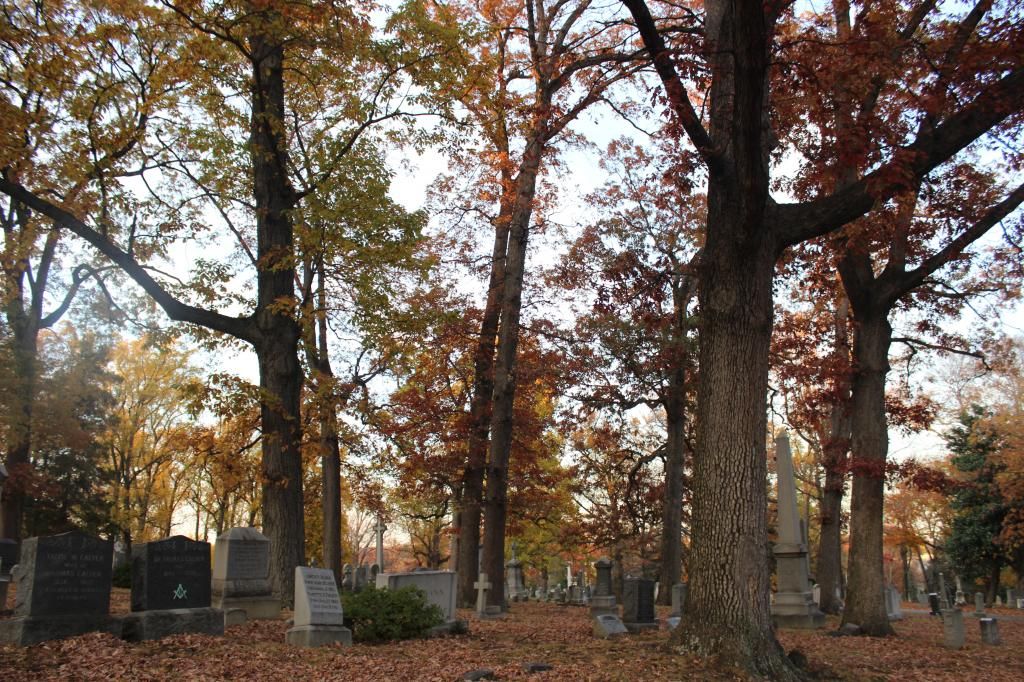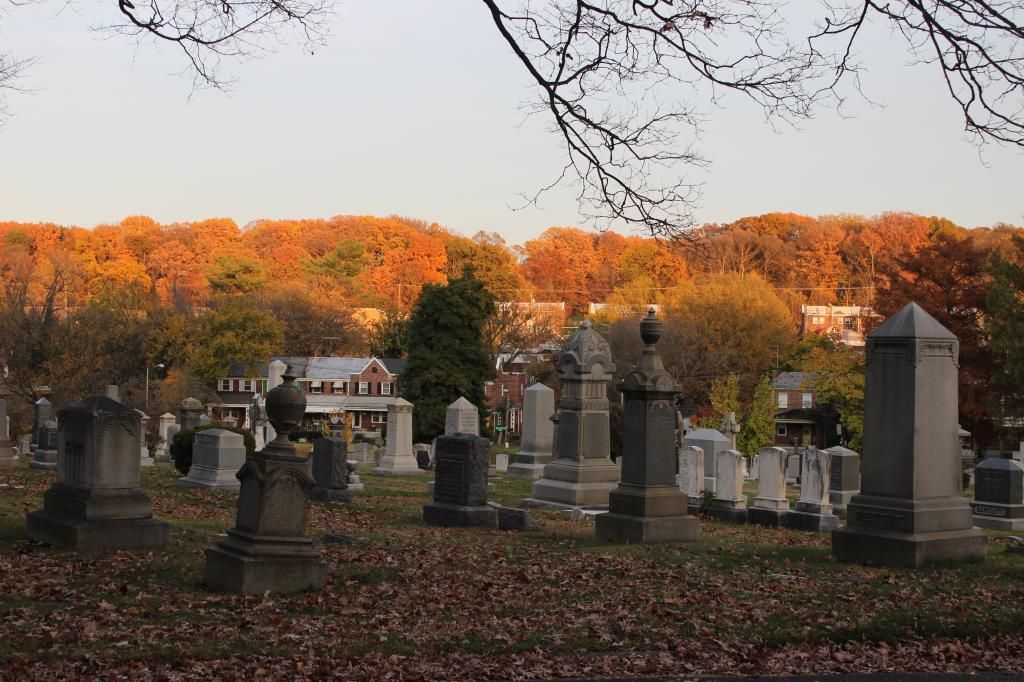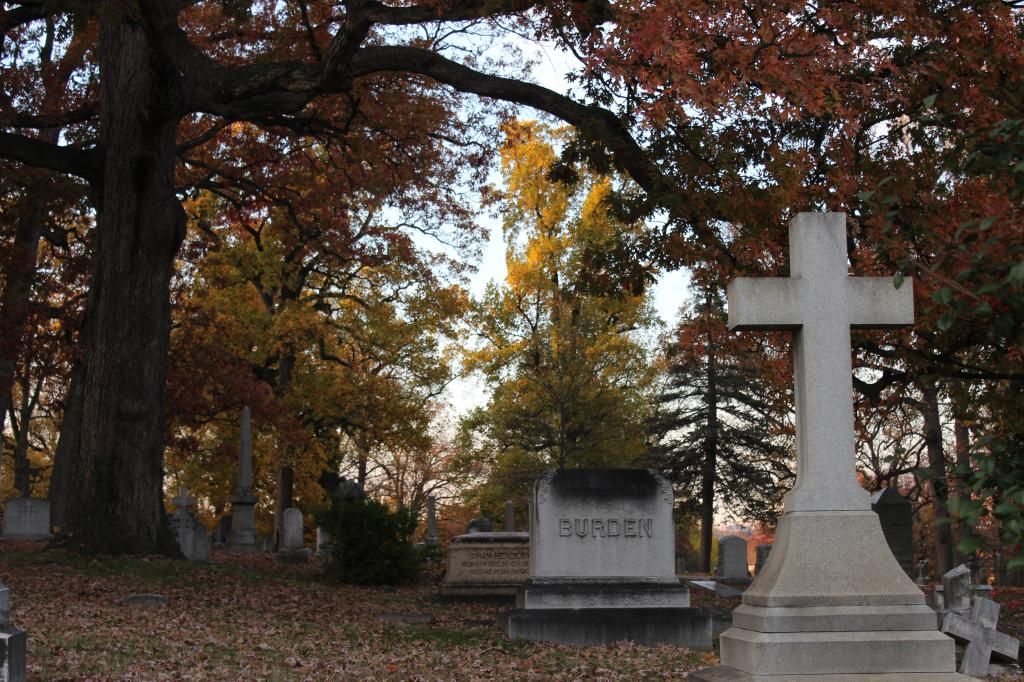 I just can't get enough of autumn and its poetry.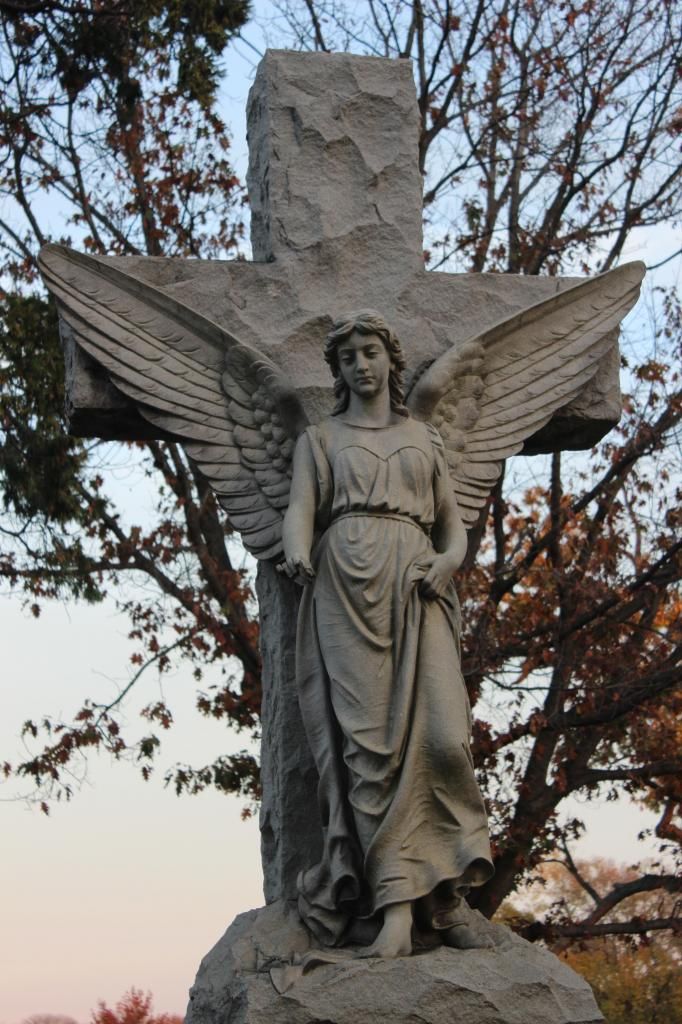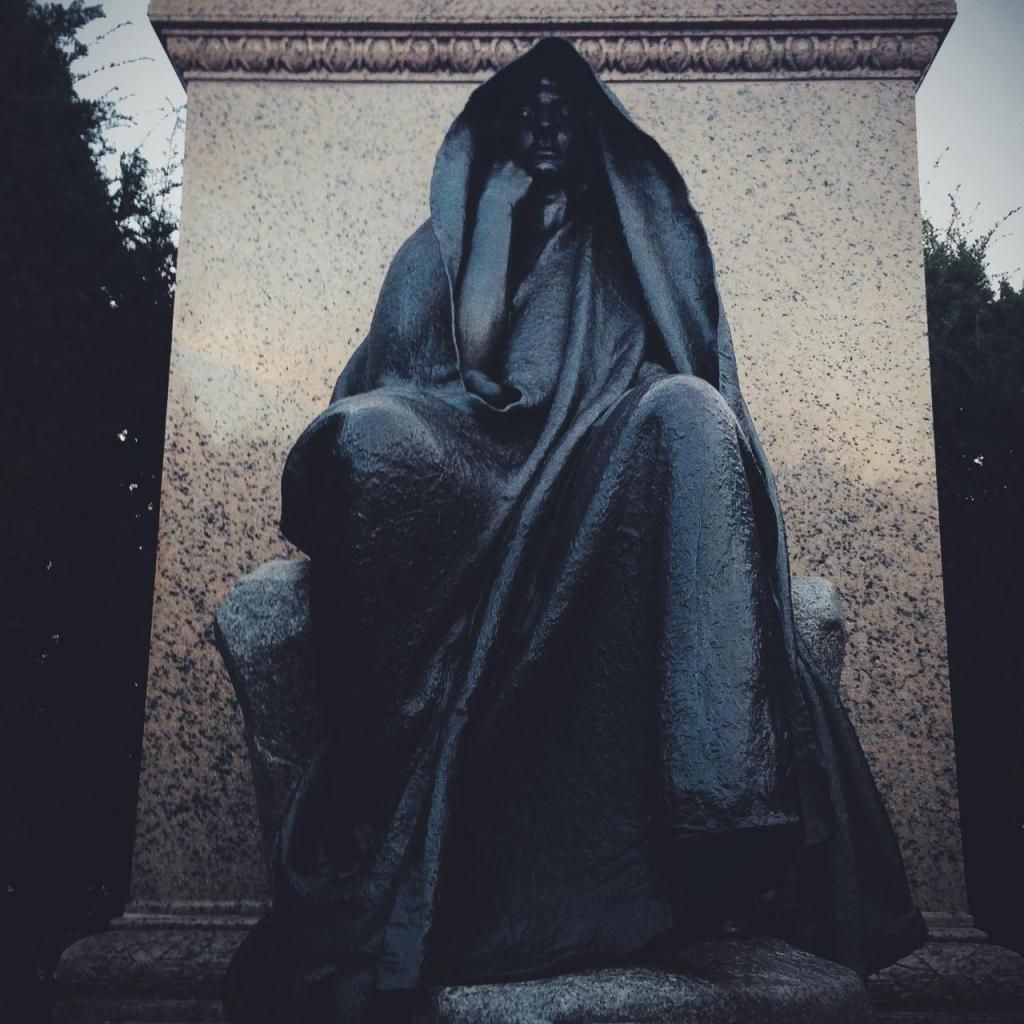 So apart from wanting to go on a cemetery stroll and experience how lovely Rock Creek is, my core mission was to find the Adams Memorial. The story behind this shrouded statue is an eerie, shiver-inducing tale.
Writer Henry Adams' wife, Clover, committed suicide in 1885 by drinking photography chemicals. He commissioned Augustus Saint-Gaudens to represent the Buddhist belief of nirvana, in which neither sorrow nor joy is felt.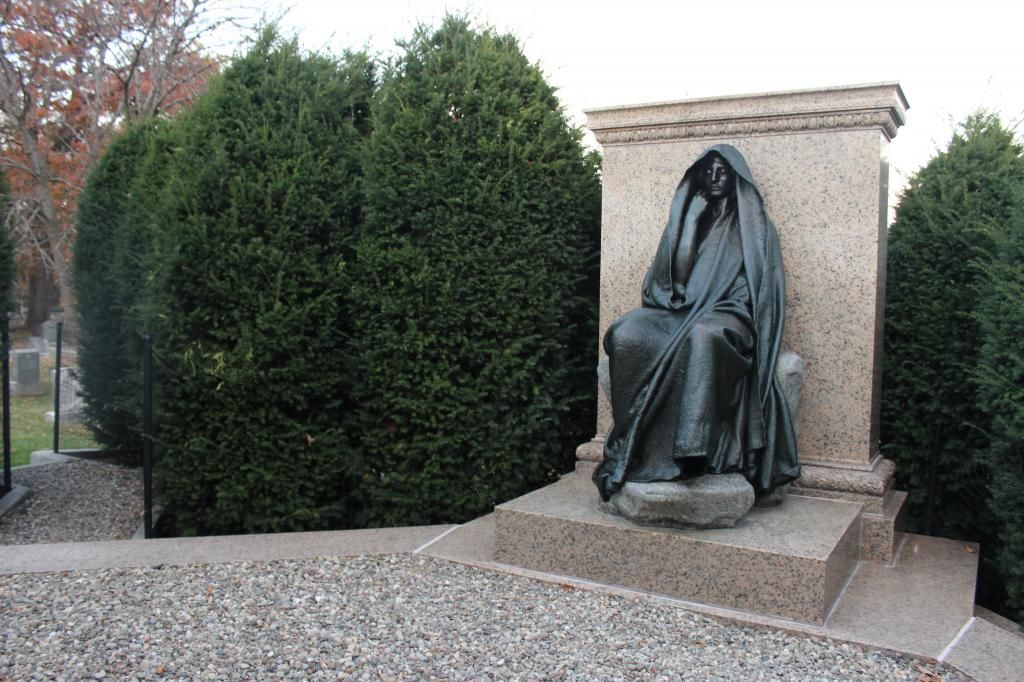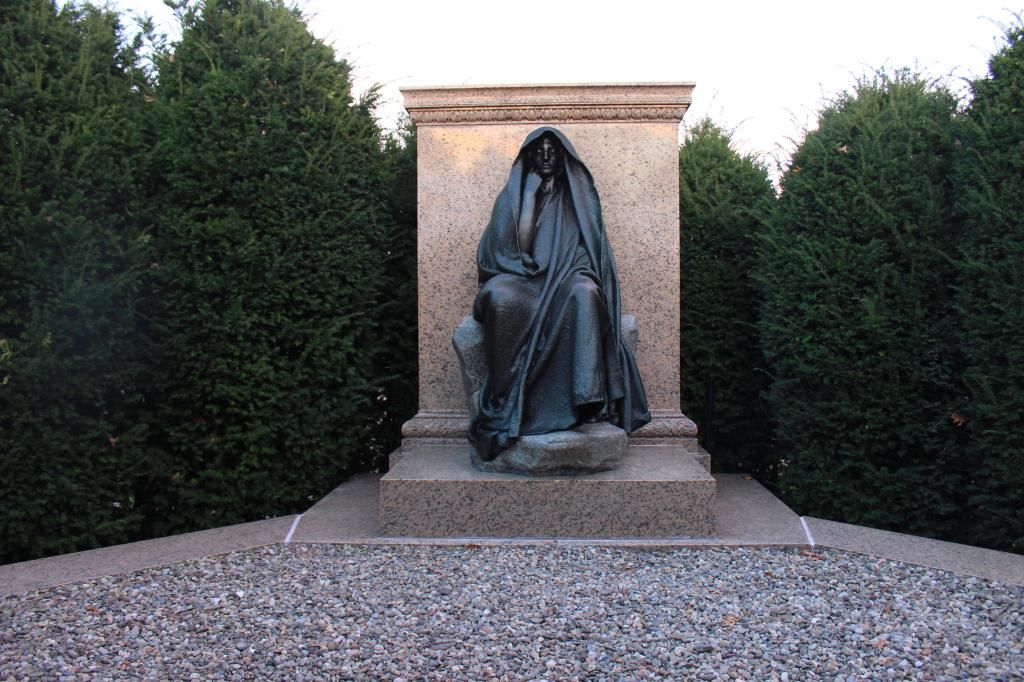 Coming face to face with this sculpture was both chilling and beautiful. I was unable to move and stayed rooted to my spot for about 5 minutes. If you're looking for a mighty reflective/meditative experience, creative inspiration, or you just want to get a little spooked, I highly recommend paying Miss Clover a visit.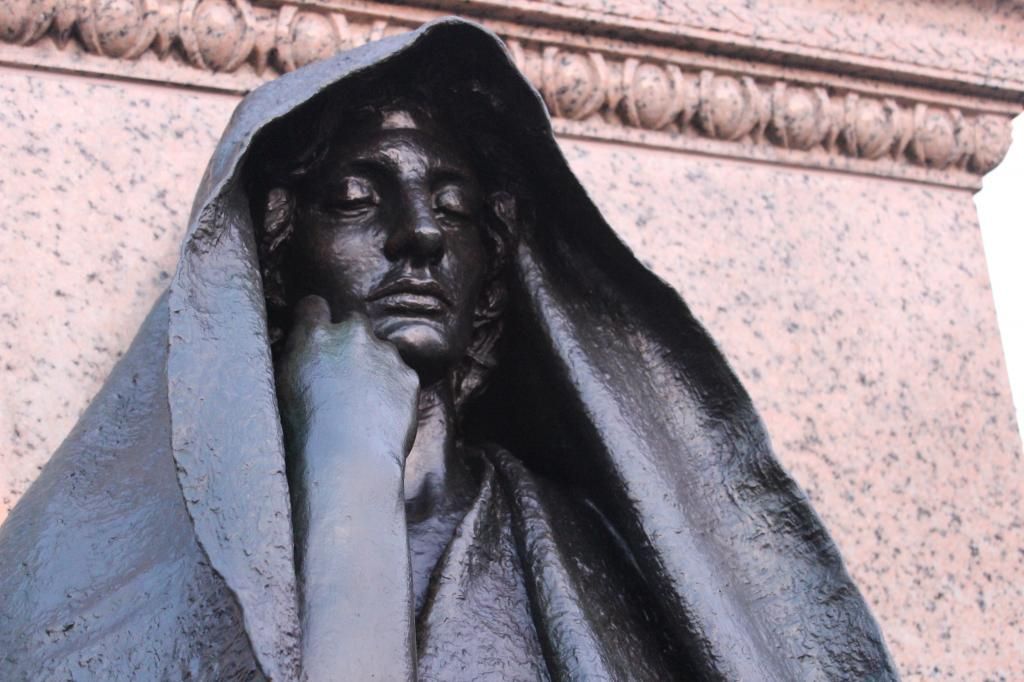 I felt as if she'd open her eyes at any moment.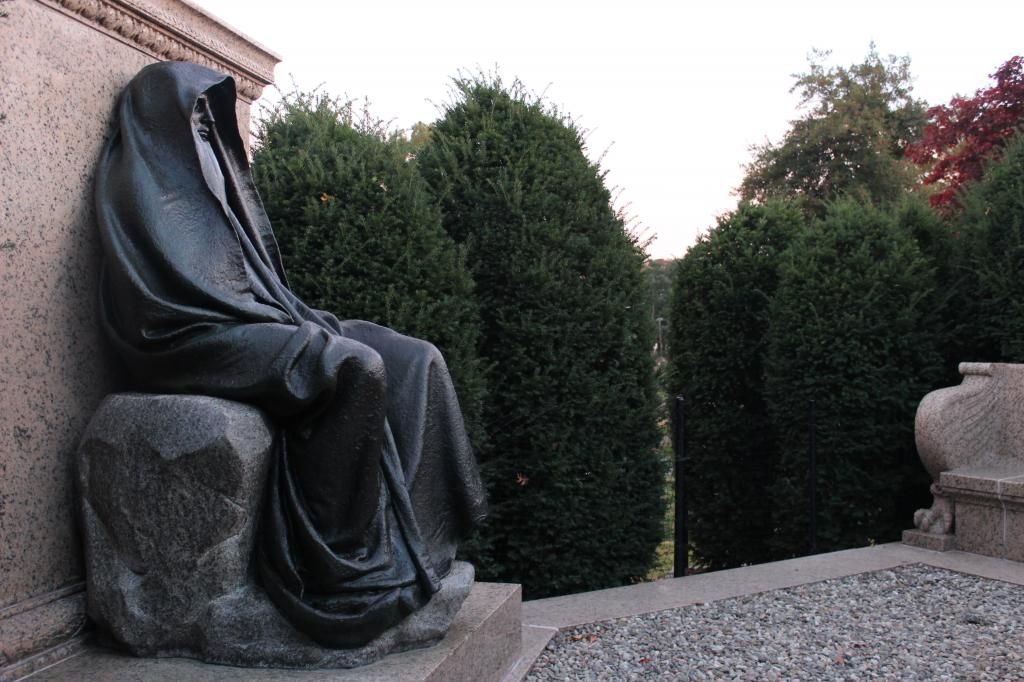 I found it to be a very peaceful and intimate experience, confronting this preserved memory of a woman who completely embodied the core of human flaw and emotion. Her presence can definitely be felt as she invites you to sit with her awhile and take a little transcendental break from reality.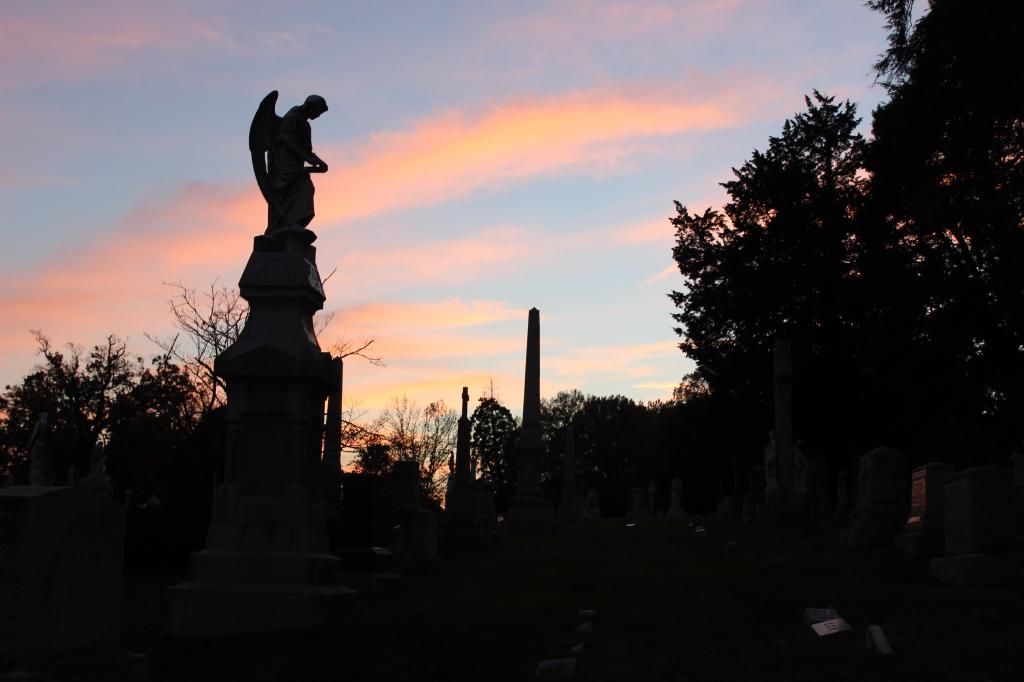 >>Sunday Potluck
Every Sunday some of my friends put together a potluck, at which I finally had the opportunity to attend! I made some new friends from all different corners of the world and got to try some traditional cultural dishes each person brought from their home.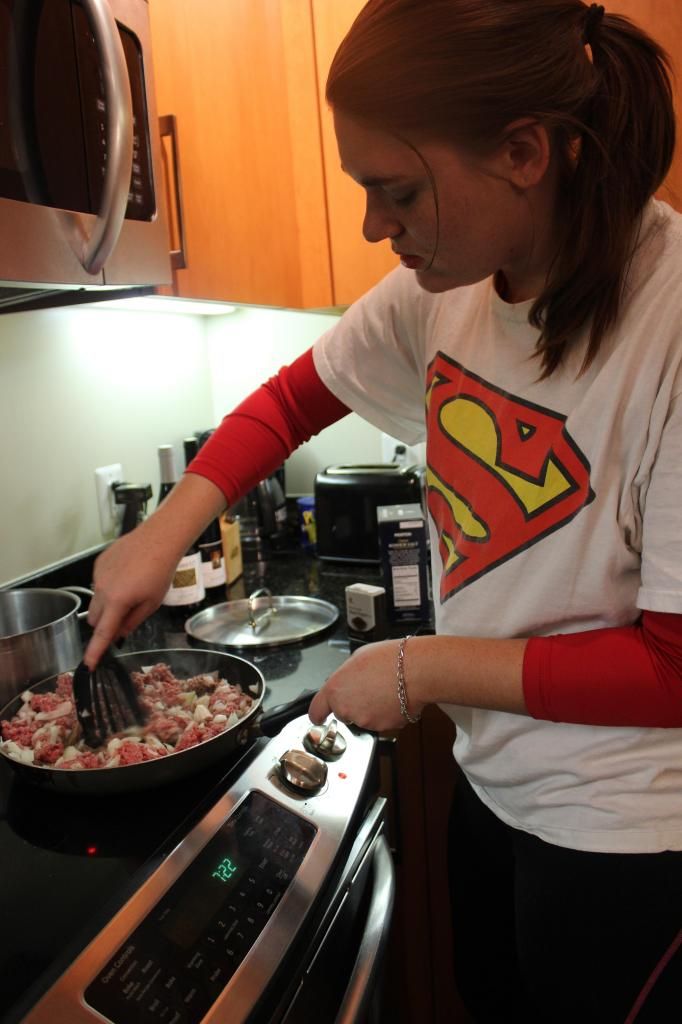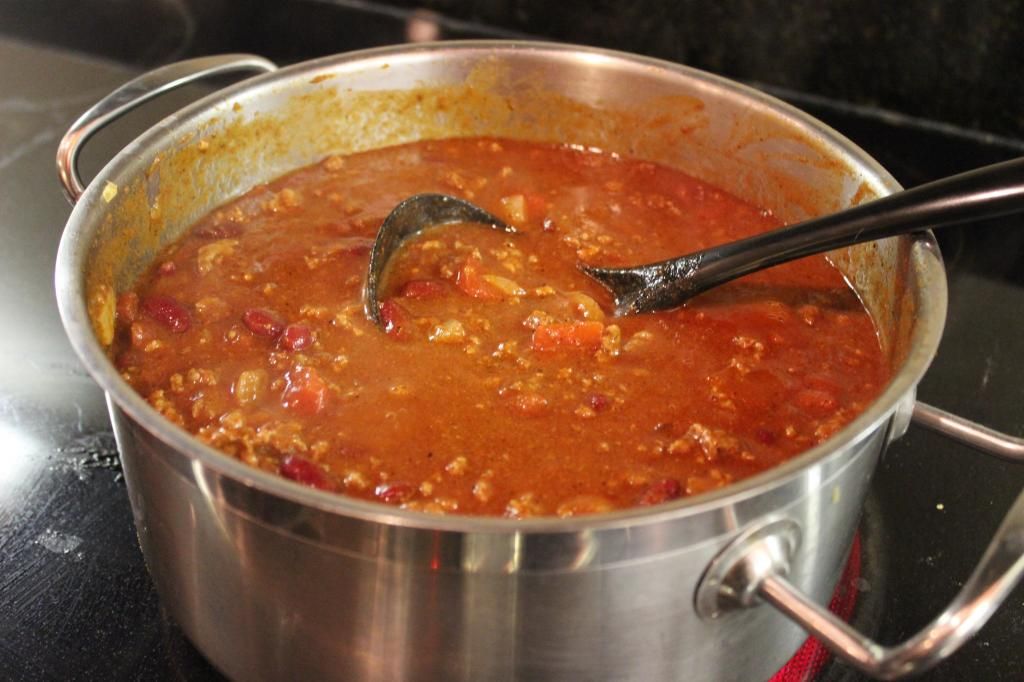 My roommate cooked up a mean chili. Dare I say, on par with Ben's.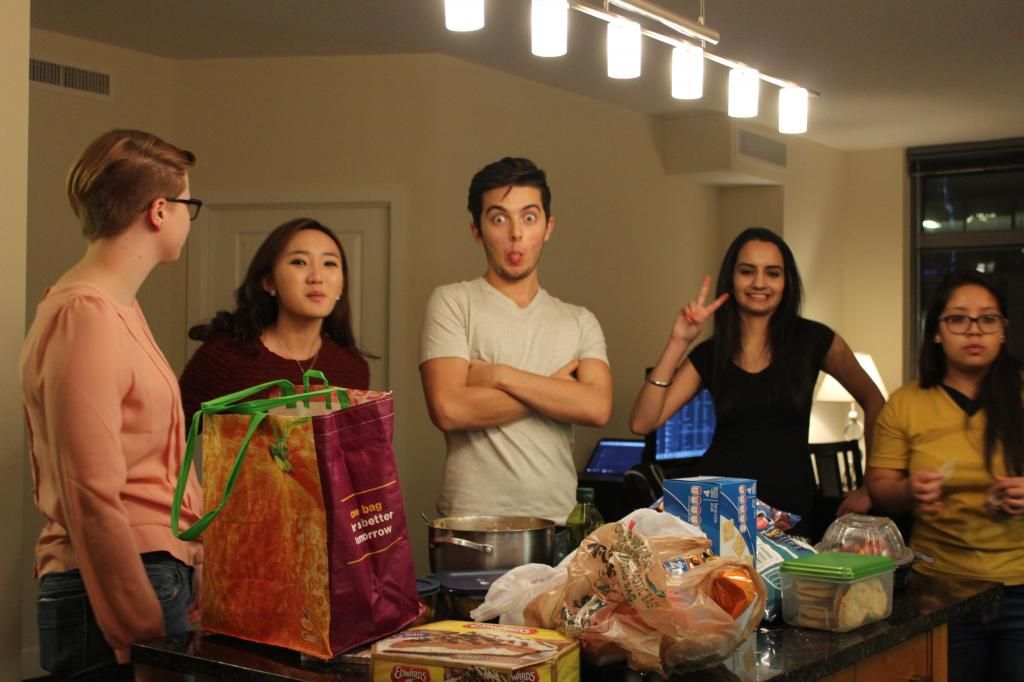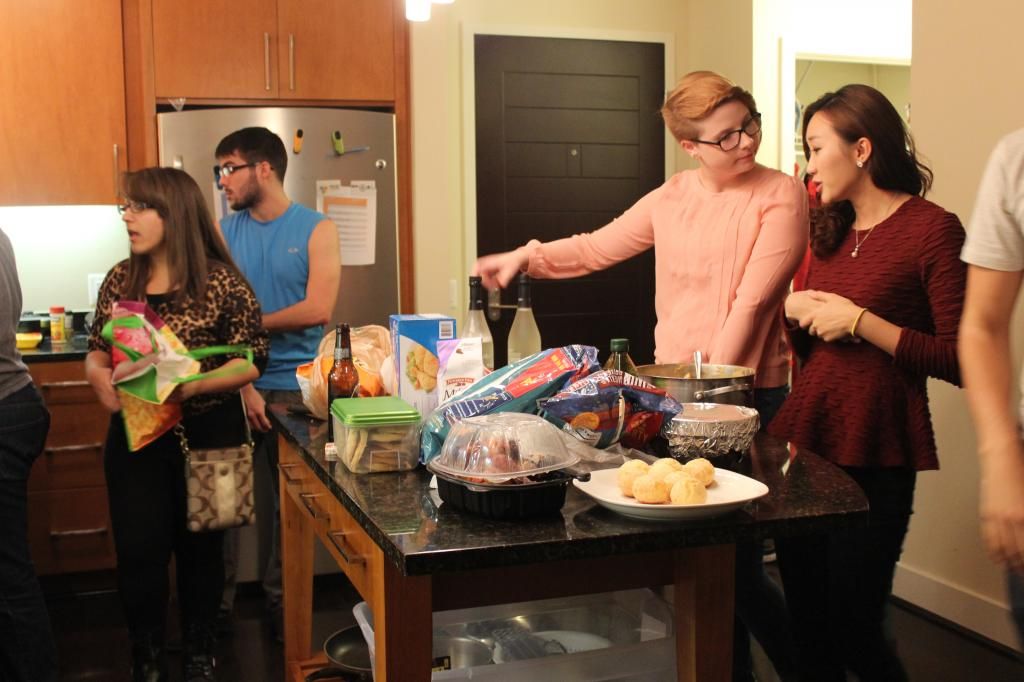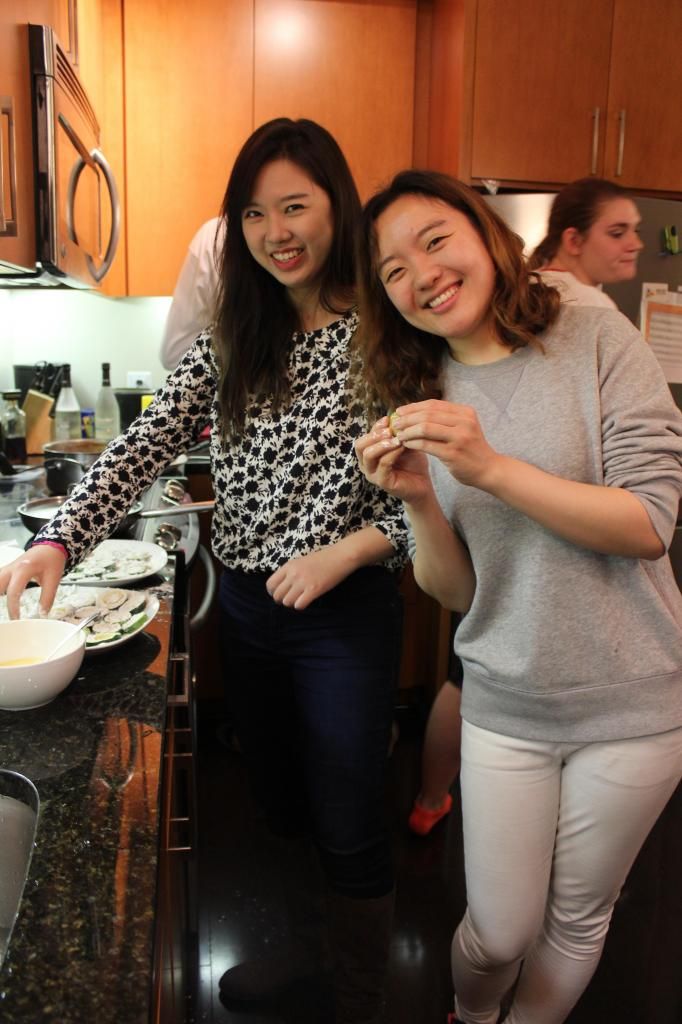 The cutest :)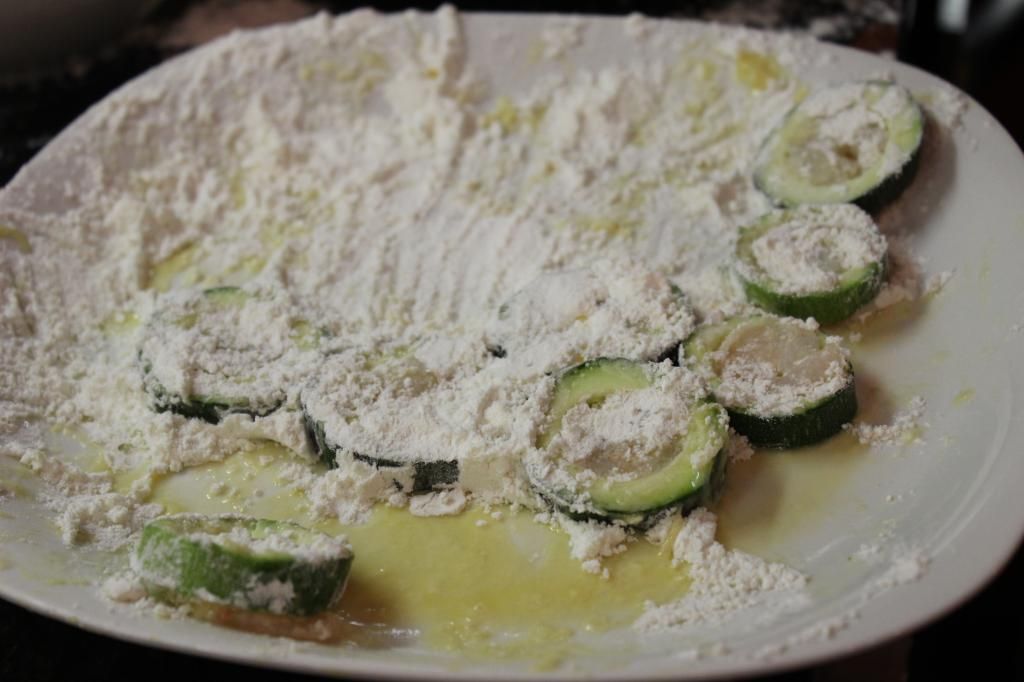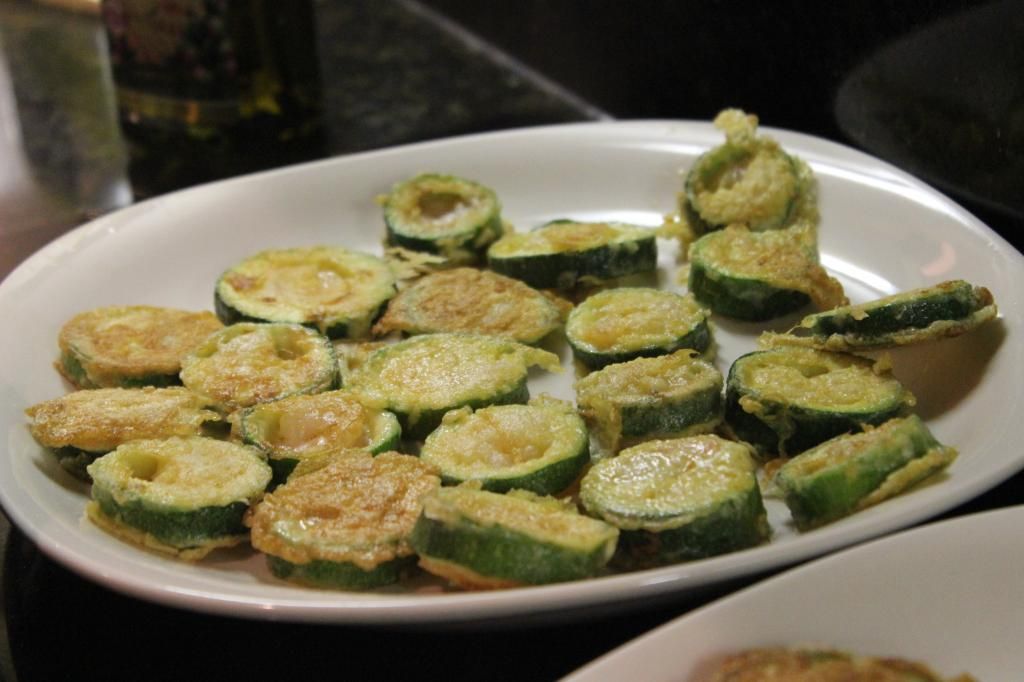 This Korean fried zucchini was gone in seconds.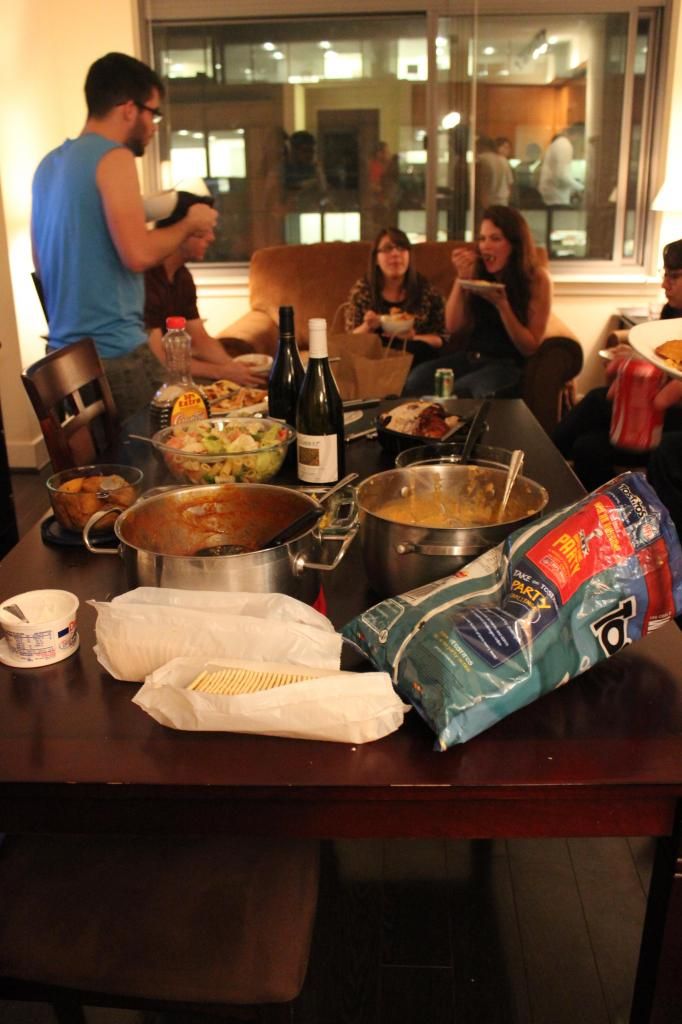 It was a lovely way to kick off the week, and fully embrace the spirit of TWC's Global Citizenship Day on Friday, that carried over throughout the entire weekend.