Canvas Crawls
So this Friday I finally uncovered D.C.'s thriving art scene that has been buried beneath briefcases and blazers until now. I'm no seasoned art collector nor am I an art history major or anything, but as a self-proclaimed art enthusiast I can always appreciate some fine art. Throw in some gallery hopping, mingling with fellow art lovers and artists, and faux erudite chats with art collectors, discussing whether we would be spending $1,200 or $1,250 on a particular piece, all the while envisioning the approximate $50 that remains in my checking account, and you have yourself a pretty nifty night.
On the first Friday of every month, the glorious Dupont Circle tradition of "First Friday Dupont" takes place, where all of the art galleries in this historic district hold joint open houses from approximately 6 p.m. - 9 p.m, concentrated mostly around 21st and R Streets NW. It's a constant flow of an eclectic crowd enjoying the newest art pieces, FREE wine and snacks, and music. You can definitely tap into your inner pretentiousness, gracefully grasping a wine glass as you comment on the complex linear structure and the role the unprimed canvas plays in texture to evoke feelings of rugged instability in a specific painting. You may even be lucky enough to have the artist of the piece standing right behind you, chuckling silently, and then introducing themselves and explaining their work, politely dismissing all of your amateur analytical points. But I mean hey-art is subjective, right?
>>First Friday Dupont
Because it was a bit of a rainy night, we were only able to circle around three of the galleries. Yet each one emitted its own starkly distinctive vibe, so we very easily lost ourselves and our sense of time in all three.
Hillyer Art Space
9 Hillyer Court, NW
Tucked away in a discreet backstreet alley behind the Phillips Collection, Hillyer Art Space offers a subtle taste of edge and experimental modern art, challenging the shifting ideals of modern and post-modern art.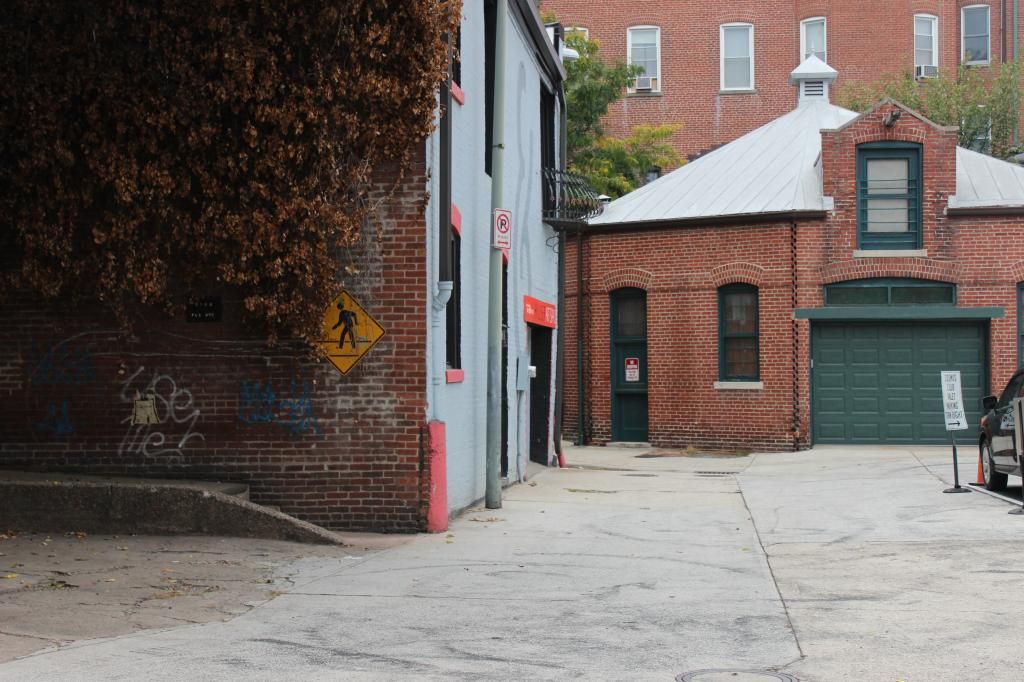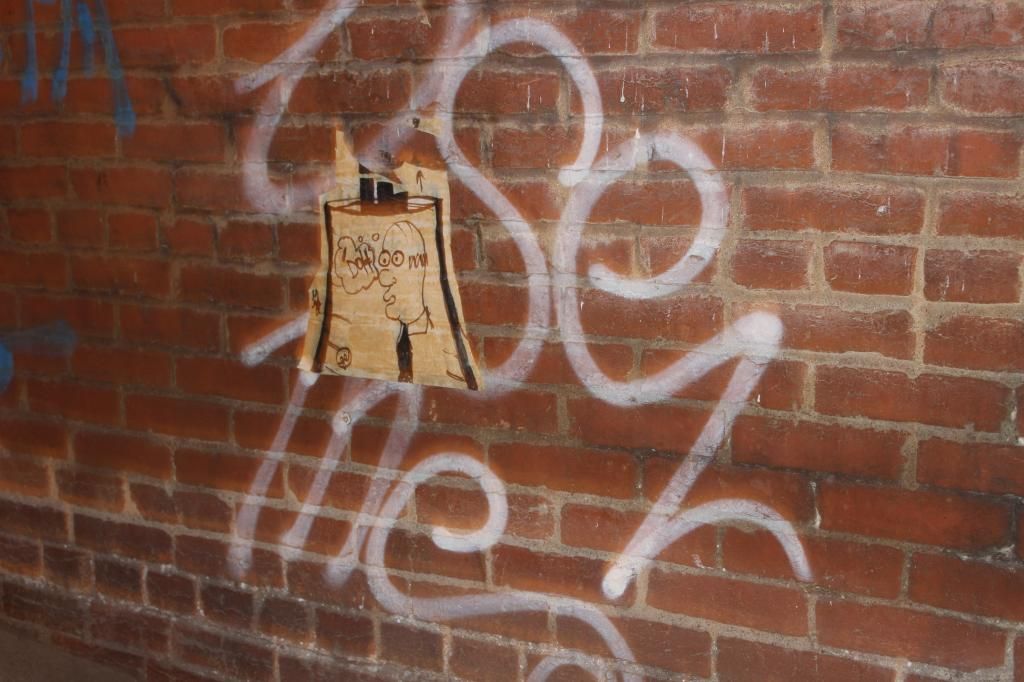 I'm a sucker for street/wall art so I started snapping away before I even entered the gallery.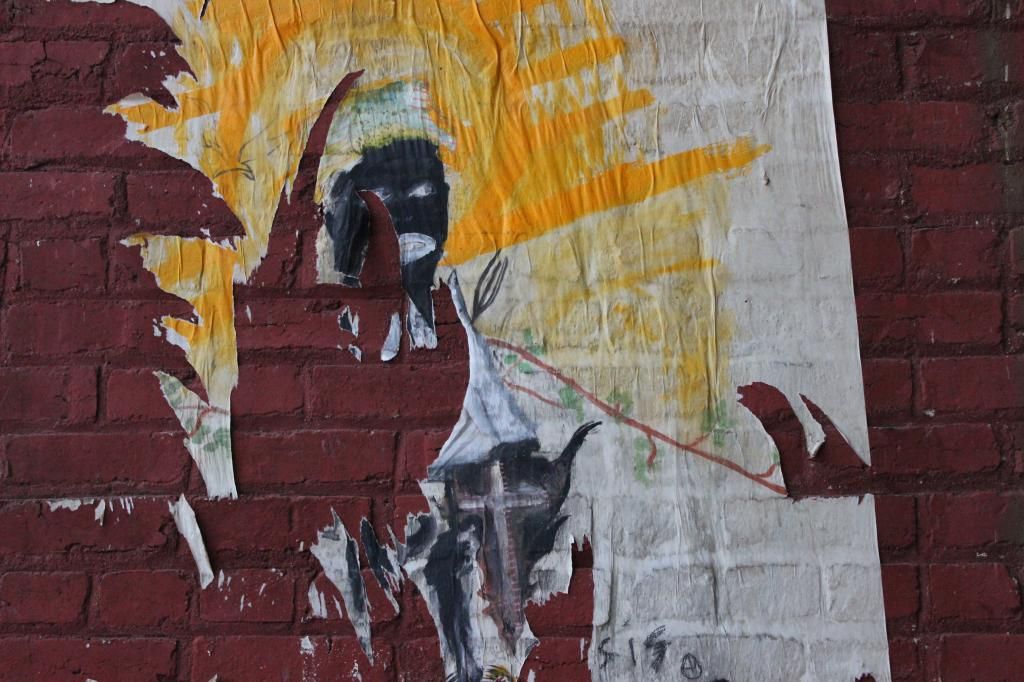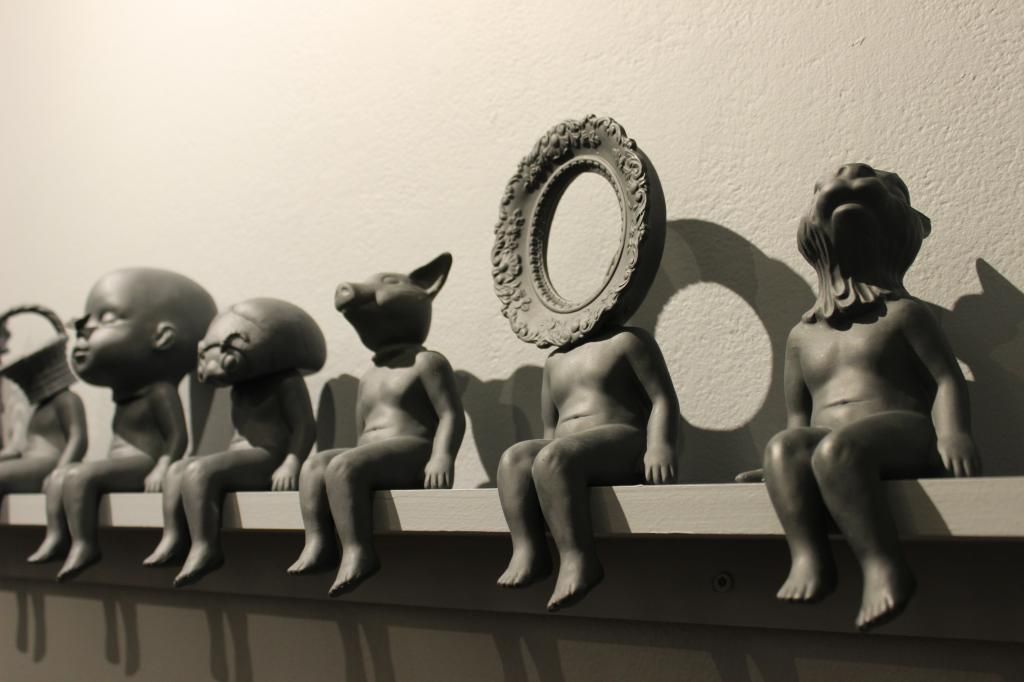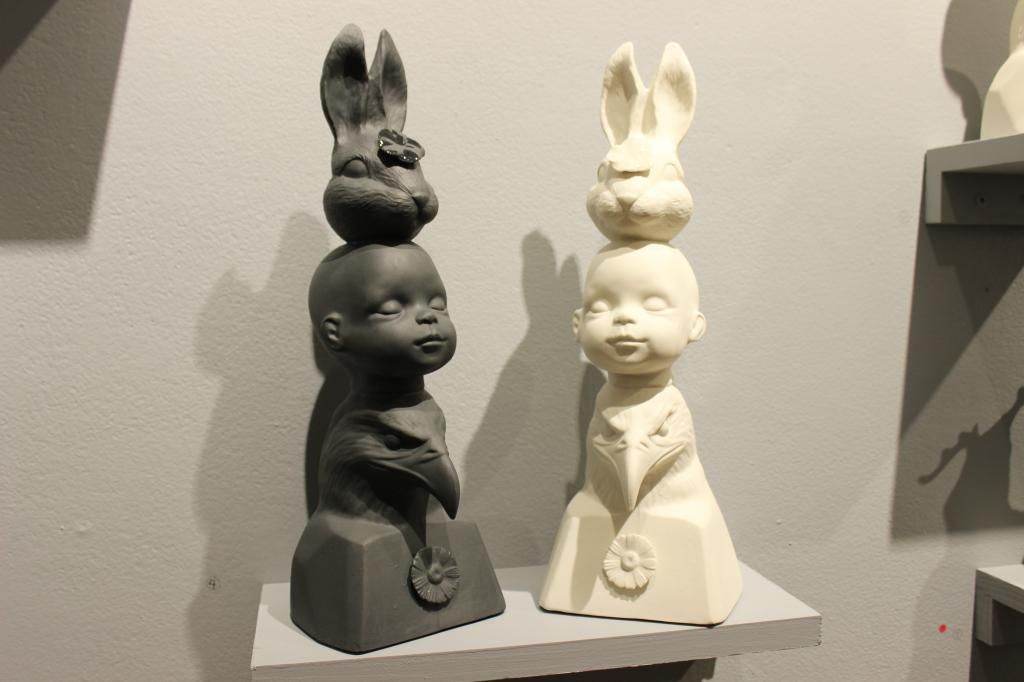 These strange babies, though...embracing the edge of modern art.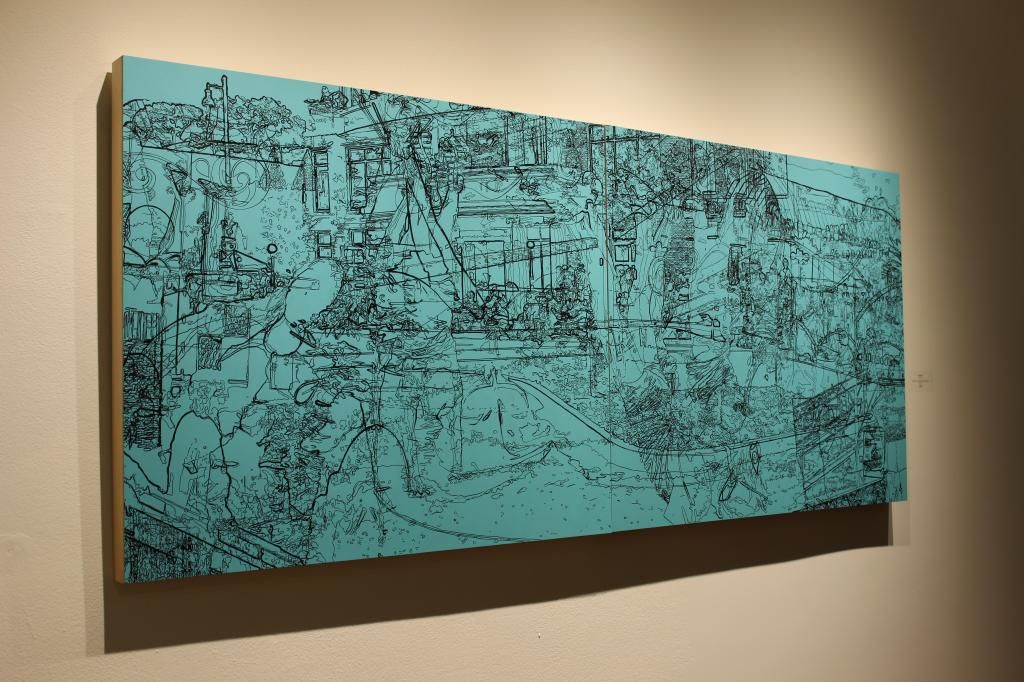 This series was focused on the way memories are constructed and recalled-note the chaotic movement and overlap of images in these works.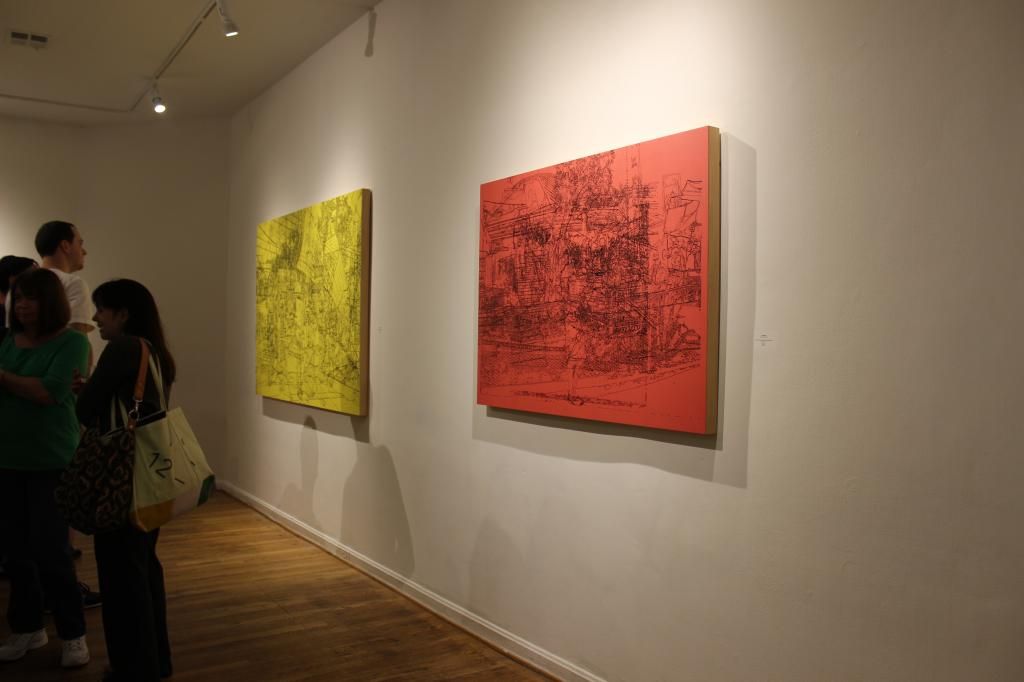 Q Street Fine Art
2015 Q Street, NW
http://www.qstreetfineart.com/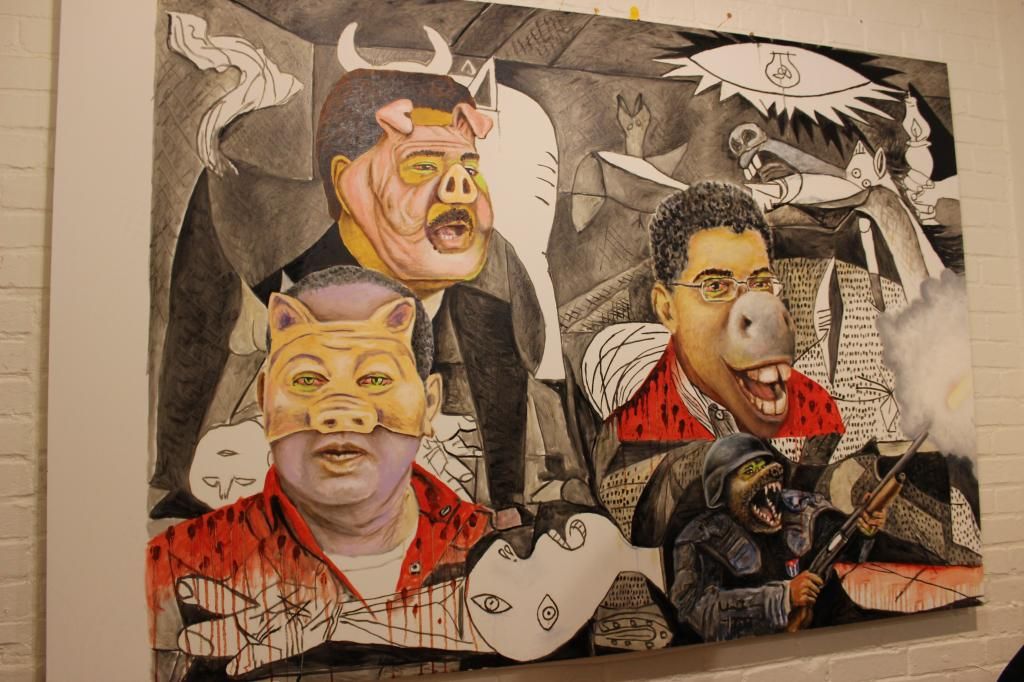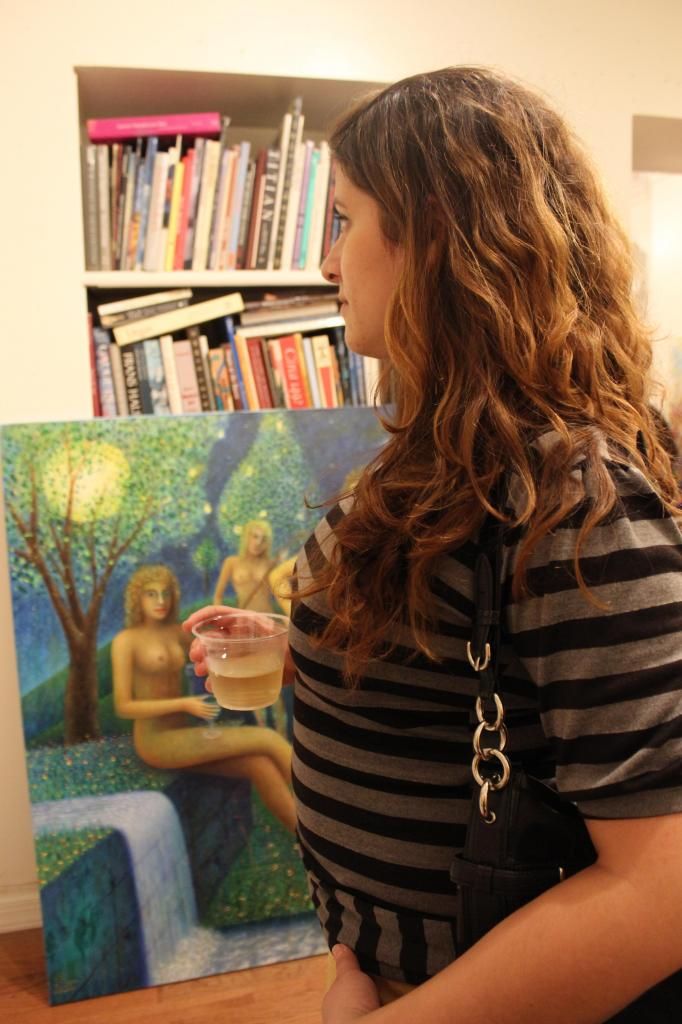 My lovely roommate, pensive and pondering art over a glass of white wine.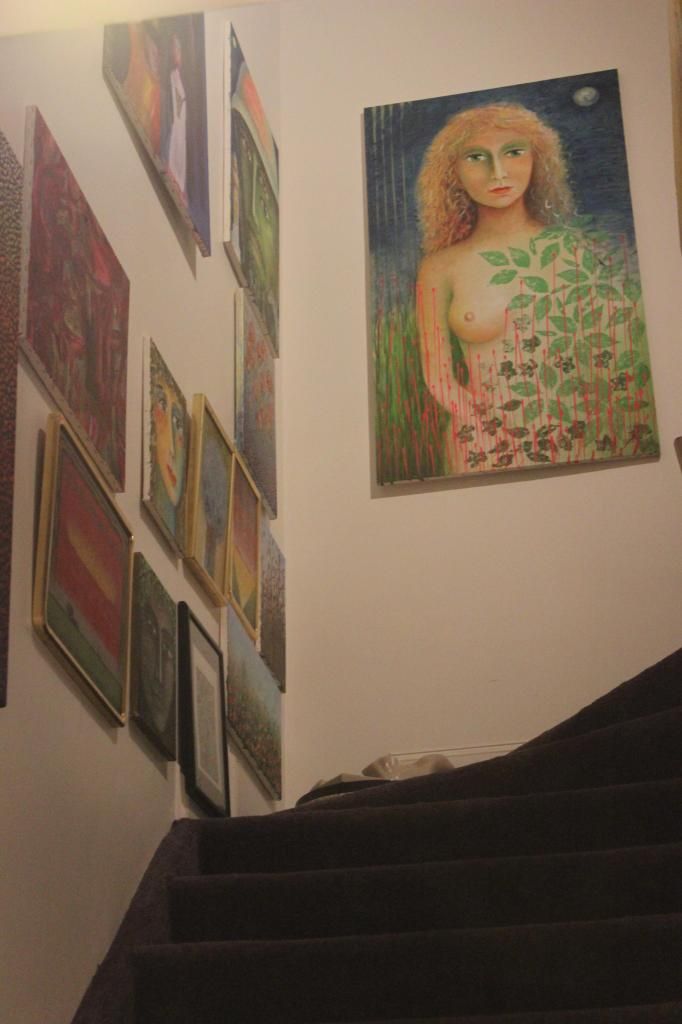 I really wanted to venture up those stairs, but it was blocked off and I definitely drew some suspicious glances with my lingering and my not-so-discreet camera slung around my neck. Next time.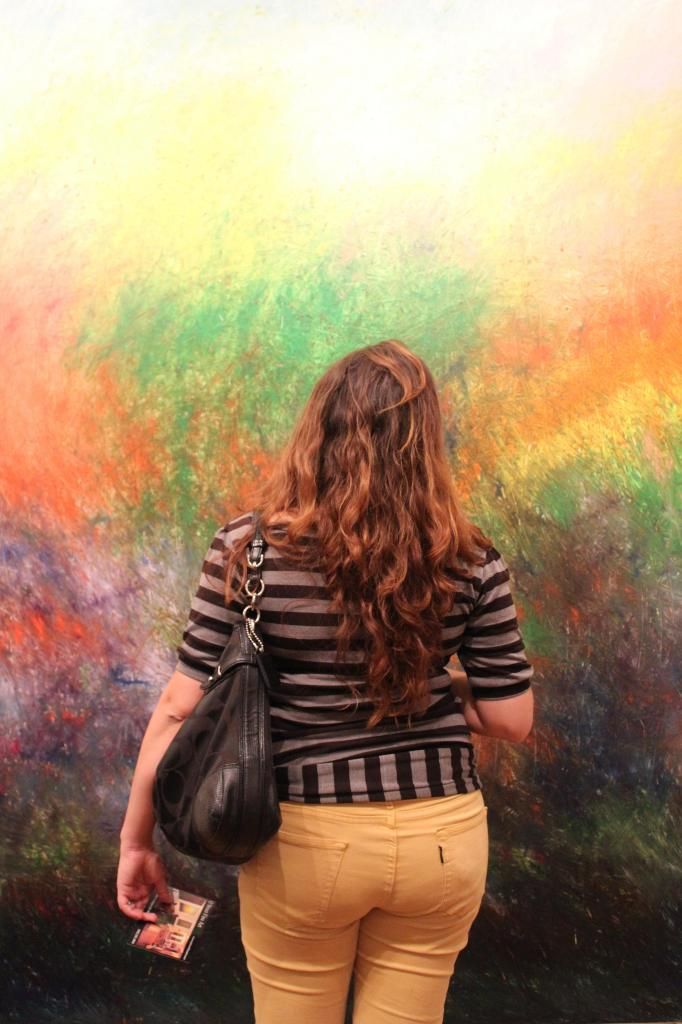 I was digging the contrast of my roommate's yellow pants against this particularly colorful canvas.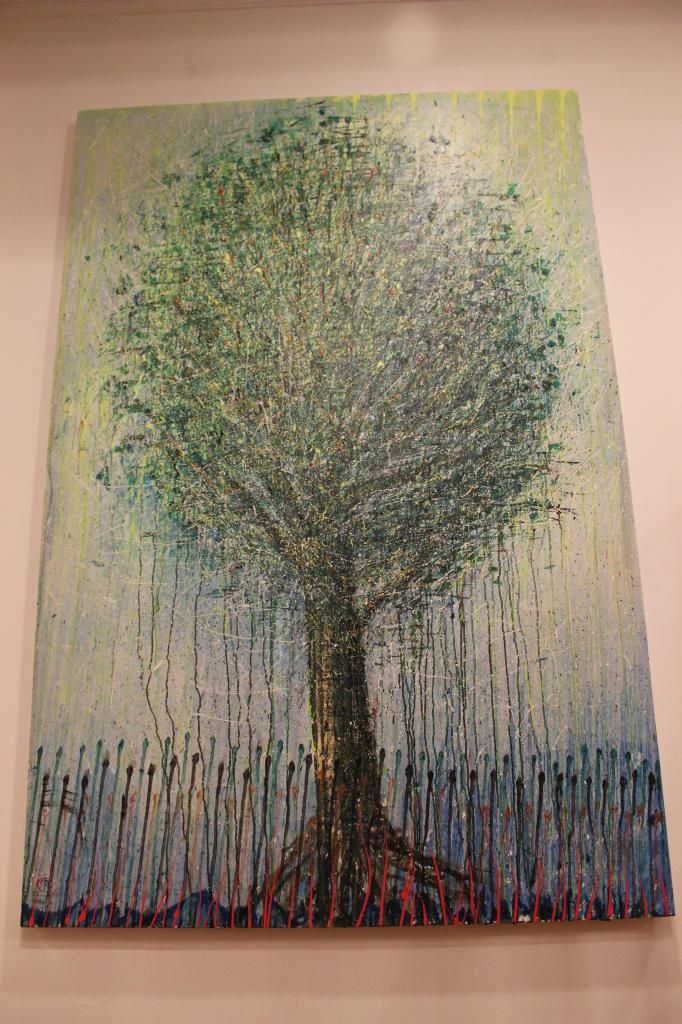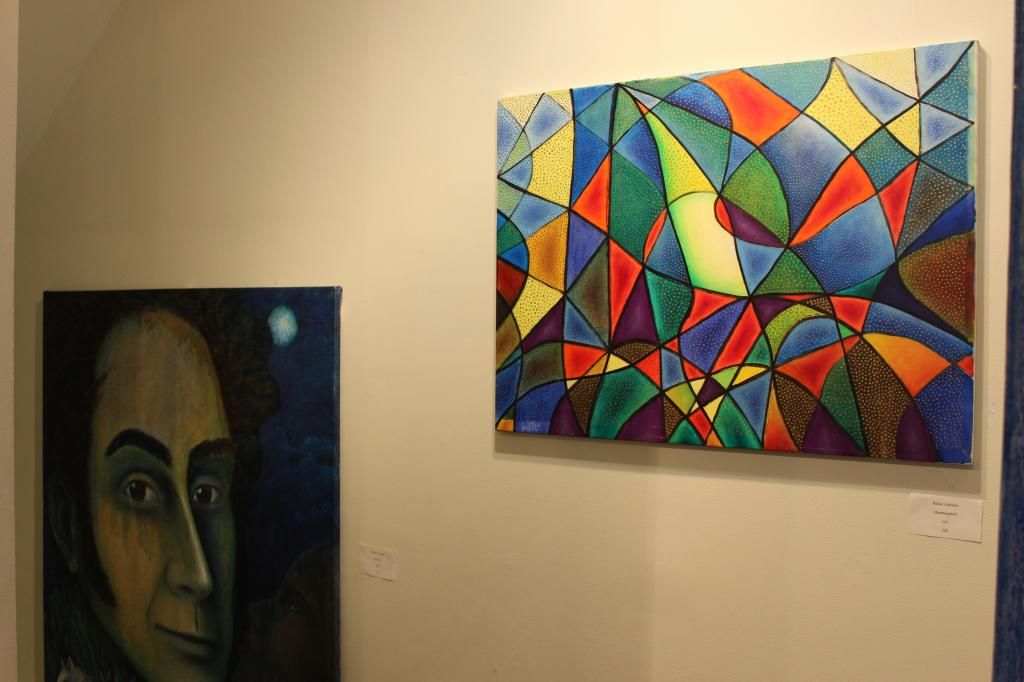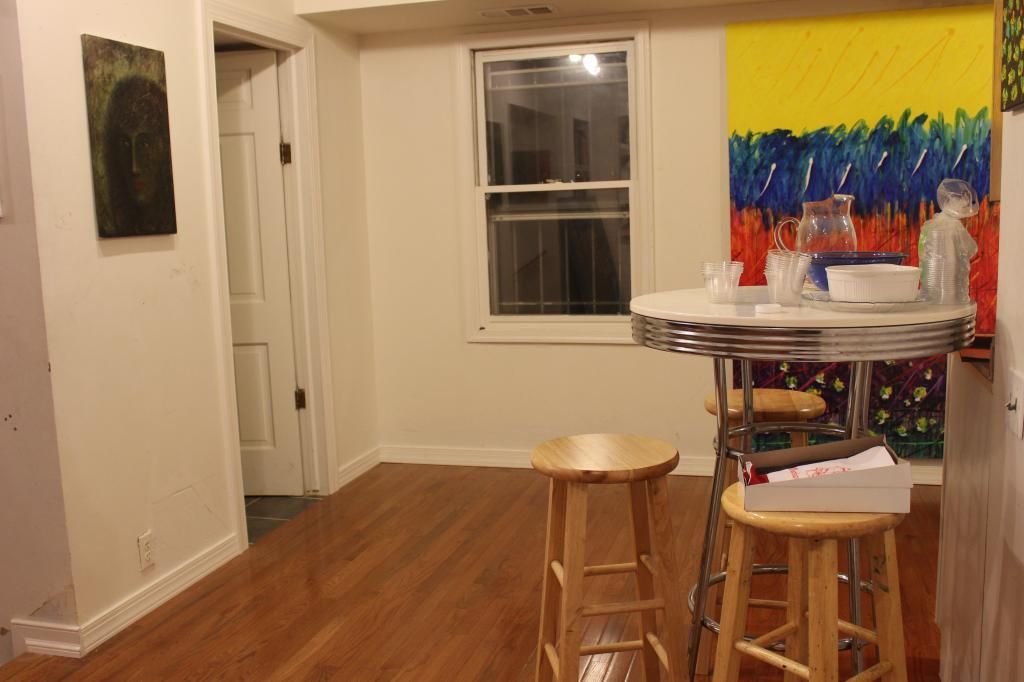 Burton Marinkovich Fine Art
1506 21st Street, NW
http://www.burtonmarinkovich.com
I have a very strange obsession with anything incorporating maps, atlases, compasses etc., so I was pretty stoked we stumbled upon this spot.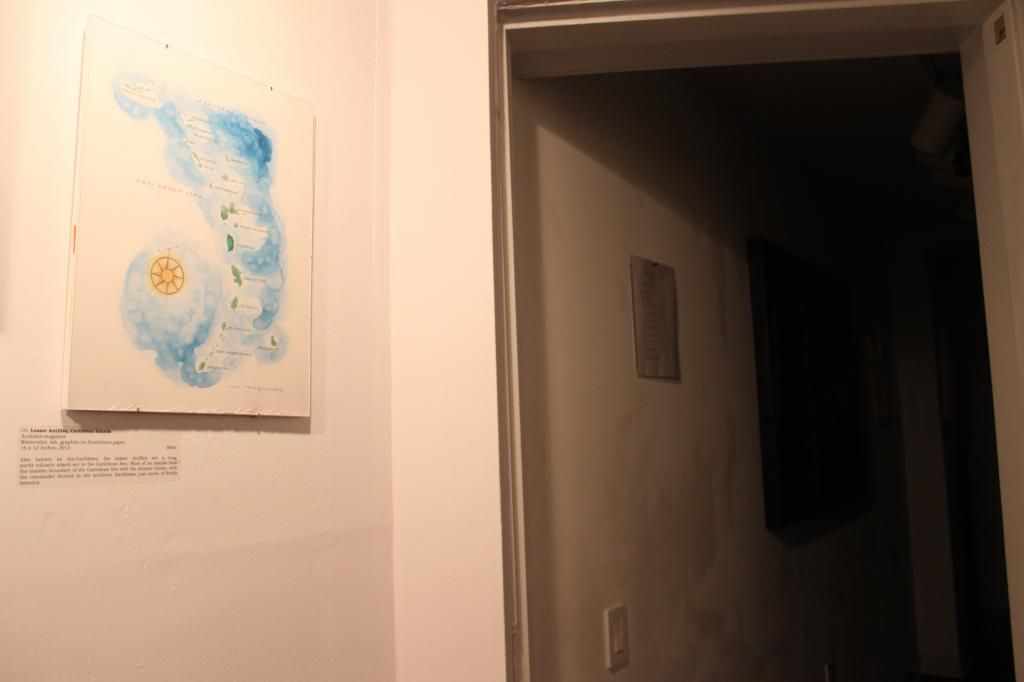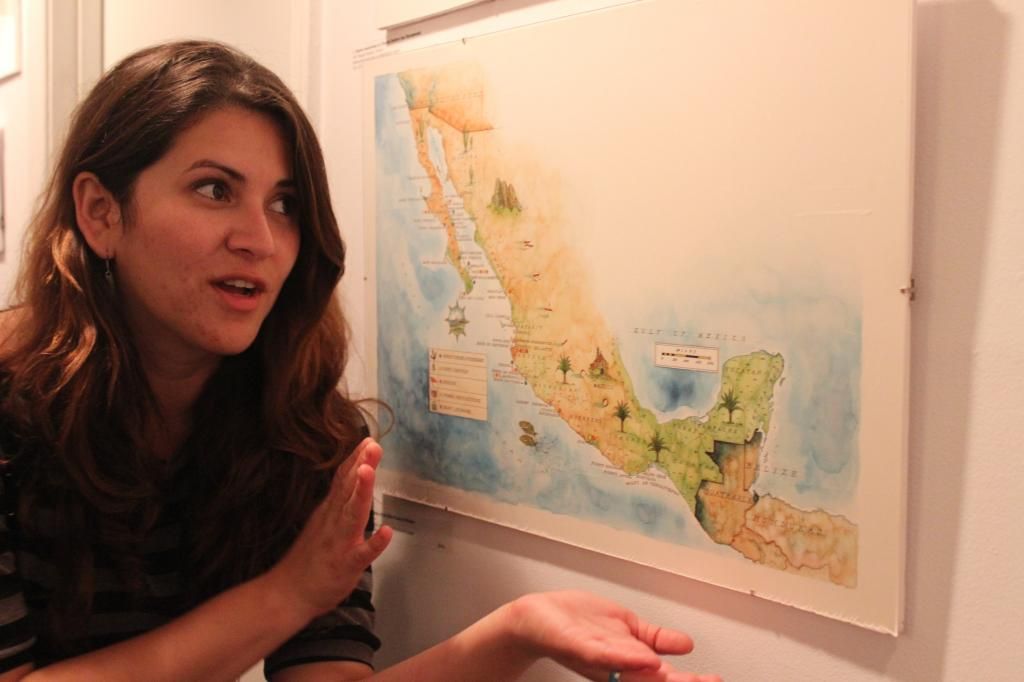 She found the map of Mexico!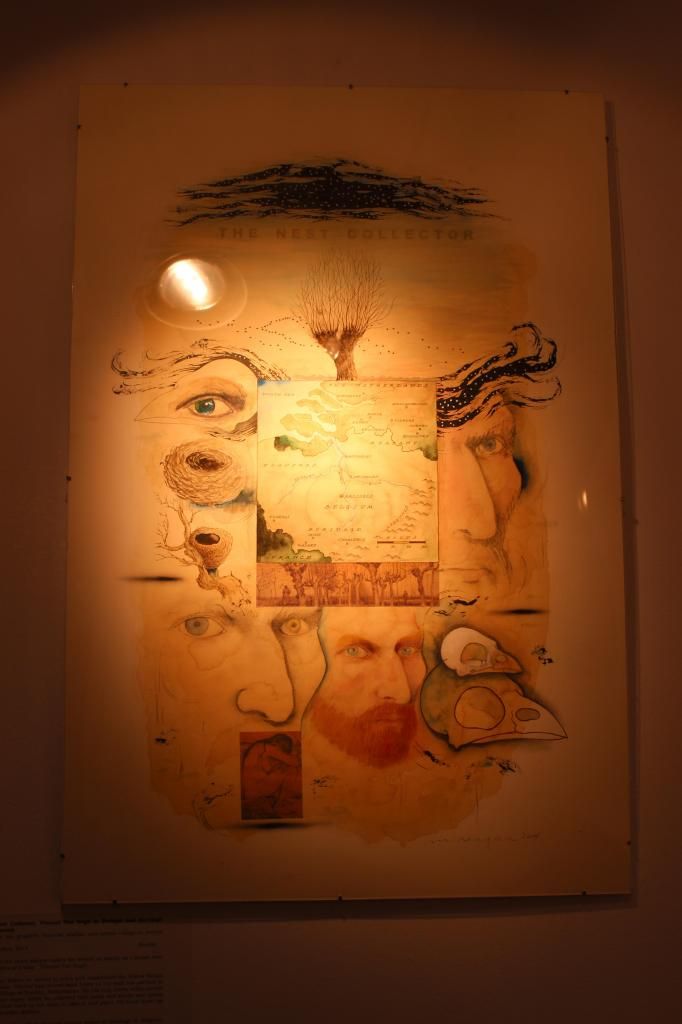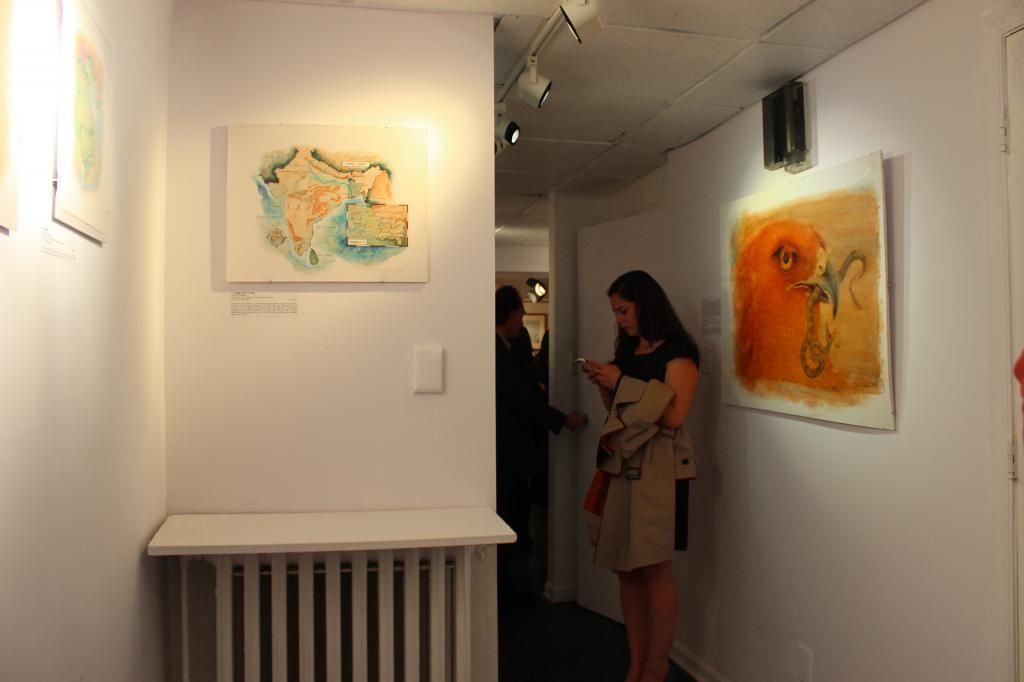 >>Birthday Celebrations
This week we also celebrated our friend's birthday! He's from Turkey and as he's mighty far from home, we decided to throw him a little party, decadent chocolate cake adorned with candles, balloons, and fall-inspired candy corn included. We do it right.
They serenaded him with a Spanish birthday song as I awkwardly hummed along and joined in with the few Spanish words I know. ¡Feliz cumpleaños a ti!