Bittersweet Farewells
The ingredients to surviving finals week: a sprinkle of sugar, flour, a couple of jolly snowmen, holiday music, and amazing new TWC friends (cue cheesy 'awwws').
>>Homestretch
So we're finally here. After 15 weeks of personal and professional growth, making new friends from all over the world, and getting a taste of living in the nation's capital, the suitcases have come back out. Different experiences will be tucked in between each shirt, garnered insight stashed away with a new tie, and notable accomplishments piled up with notebooks and padfolios.
It's also that beautifully bittersweet time of year-when holidays and happiness are waiting merrily just around the corner...the only things standing in the way are last minute chaotic scramblings to hand in final assignments, studying for final exams, packing a semester's worth of things that have more than likely doubled since arriving, and the infamous TWC portfolio.
For those readers not currently TWC students, as you may have heard from many wise individuals, I will whole-heartedly share in bestowing this wisdom: one should not wait until the last minute to put it all together. Portfolio content aside, the formatting and printing process itself is quite the ordeal. I am certain that many of the printing stores in the area are very familiar with the mass groups of frenzy-eyed, over-exhausted interns sporting their signature red TWC badges and pouring in with high aspirations to print and bind their 100-or-so page portfolios of a semester's work in 30 minutes.
Well that's just not possible by any means of a Christmas miracle I'll just say right now. The method I found best was to send it to a printing store and arrange for pickup a day before the due date at the latest, to give yourself time to account for any mishaps, and quite frankly, just a peace of mind.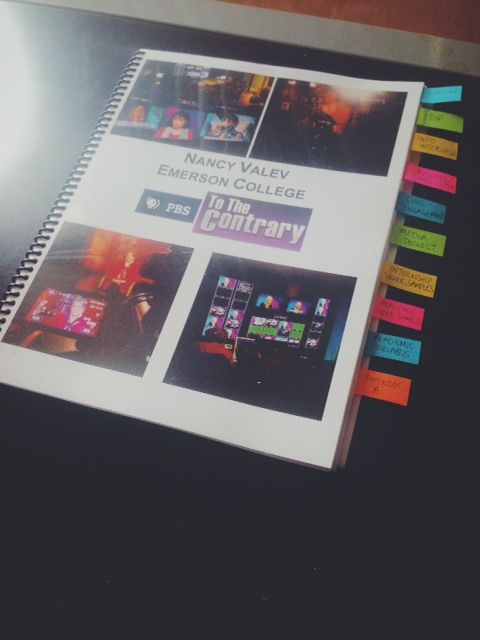 Once printed and bound, it's a mighty fine feeling being able to tangibly measure this semester's achievements by holding it in your hands. The lack of sleep and concerning piles of coffee cups pretty much went out the window when I was able to flip through and admire my work. I can confidently say I'm proud of what I was able to achieve this semester and how I learned to manage my time (more or less).
>>Friends & Food > Finals Stress
What's perhaps even more important, however, is to give yourself a little break from time to time and just do a healthy pause and self-check. Surround yourself with positive people, soak in the good vibes, and recharge. That's what I did, at least, and I can say it definitely helped my productivity. I mean there was a point in which coherent sentences were just not being written on the page, and that's when I knew I needed a mental break.
My lovely roommate hosted what she dubs, 'Baking Day,' which is an entire day dedicated to blasting holiday music, brewing cider, and baking delicious holiday treats for friends.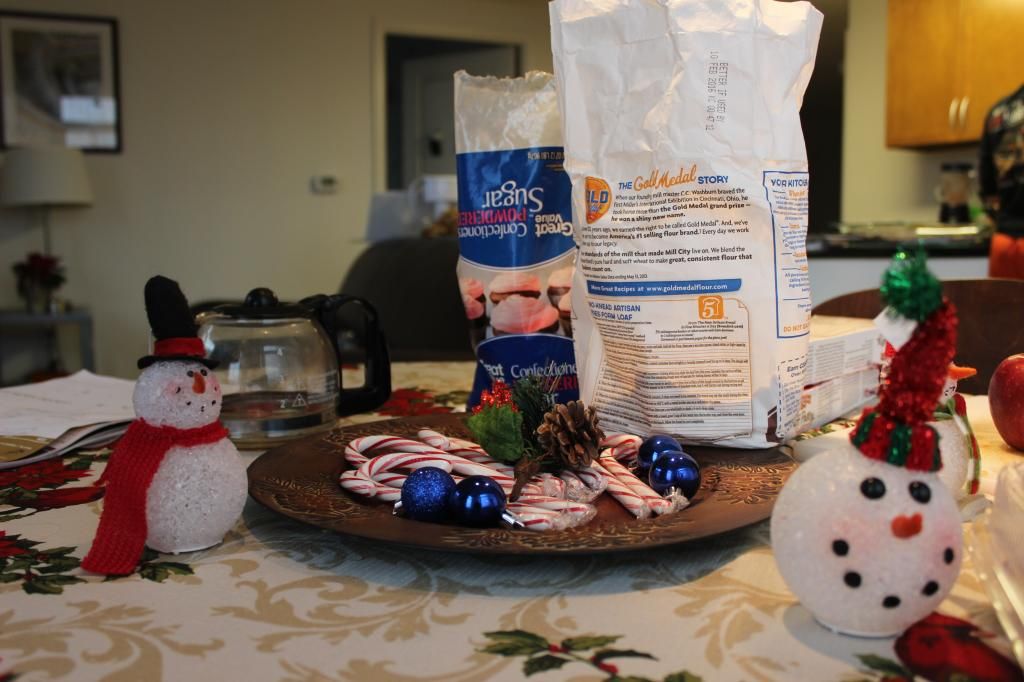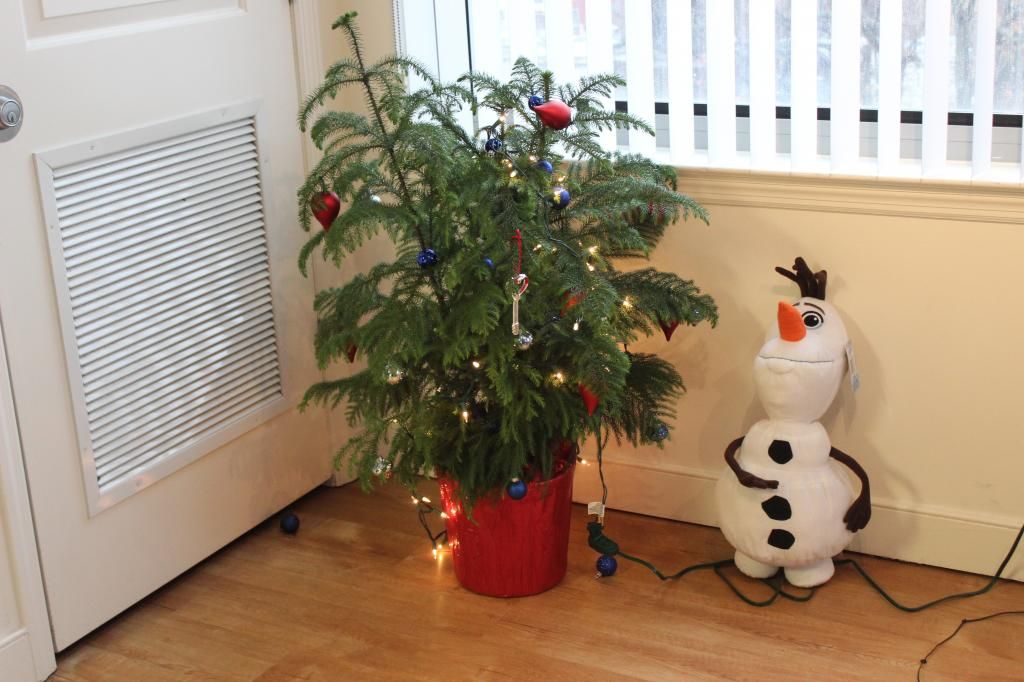 Our makeshift holiday tree...it was all they had left in the store, guys.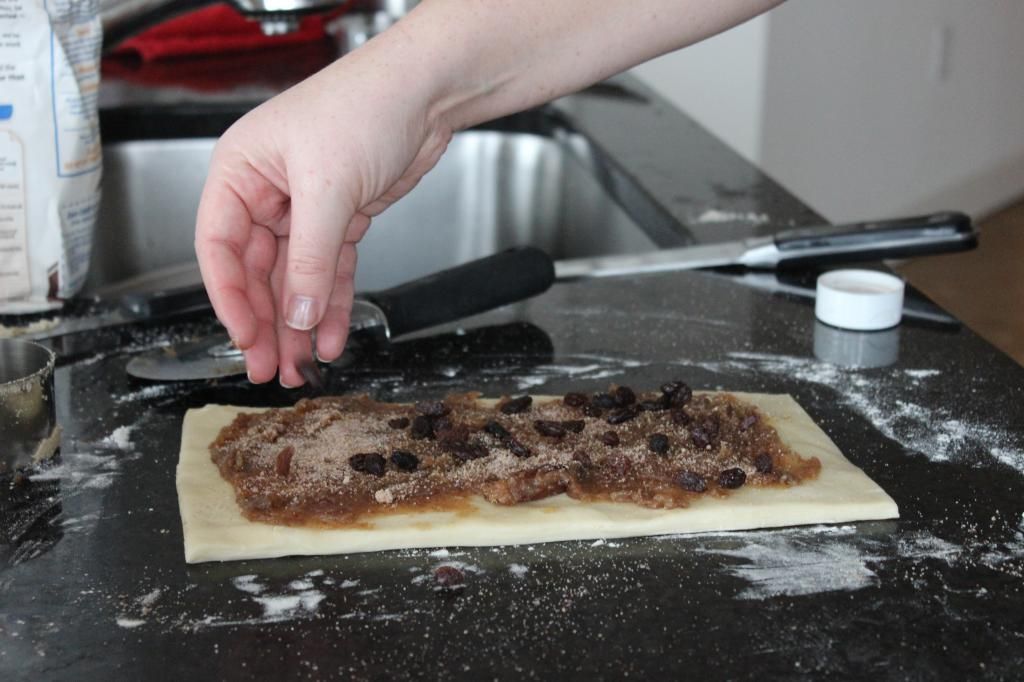 The start of the rugelach cookies.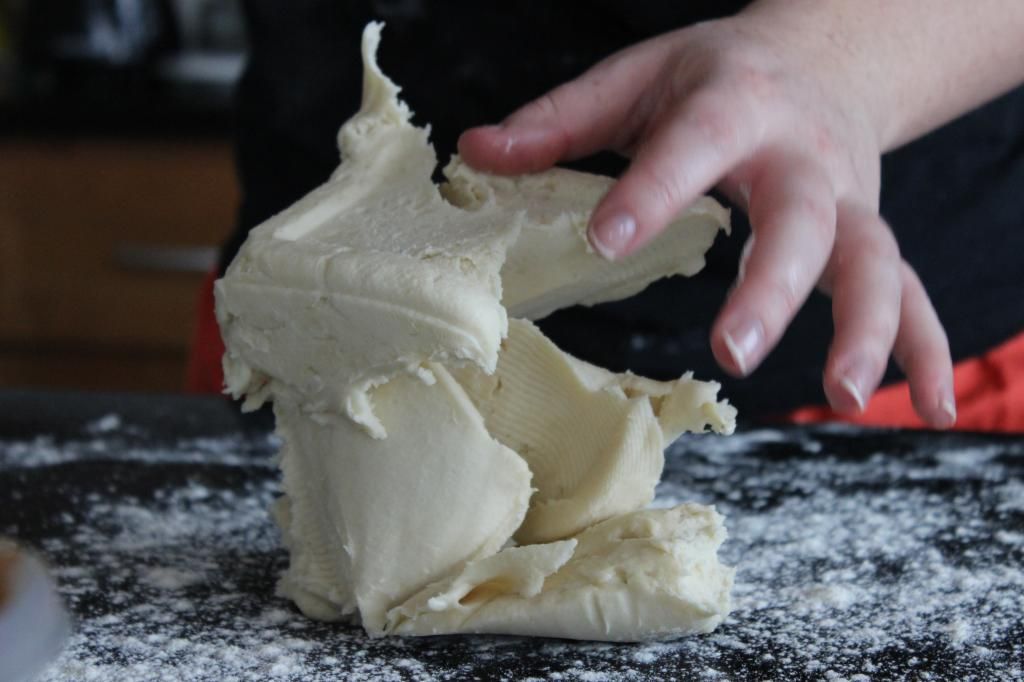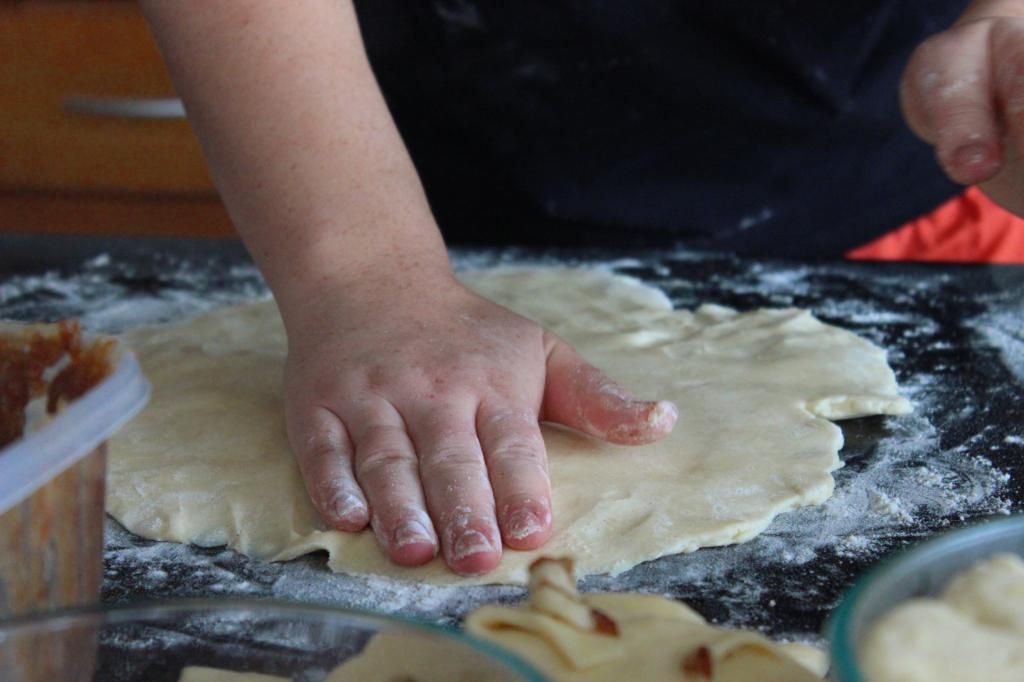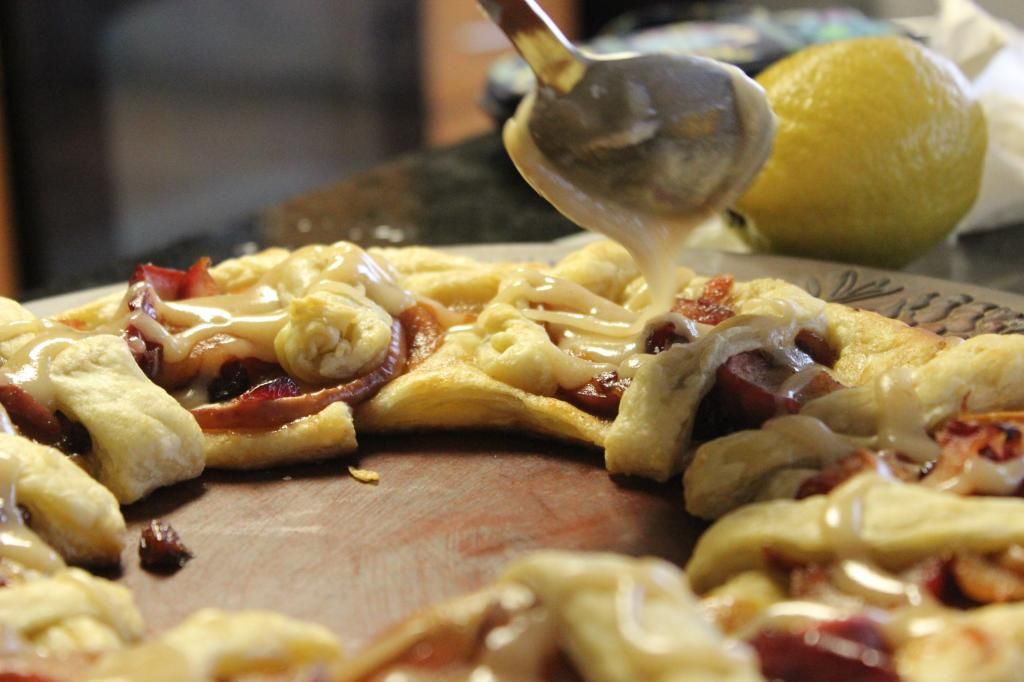 Mmm homemade frosting.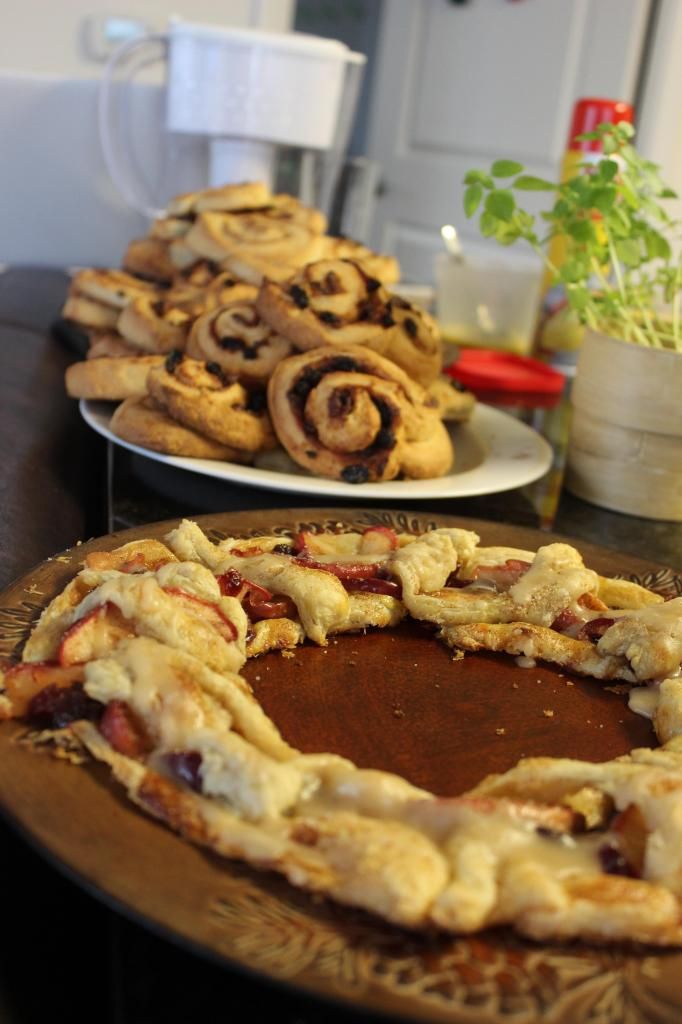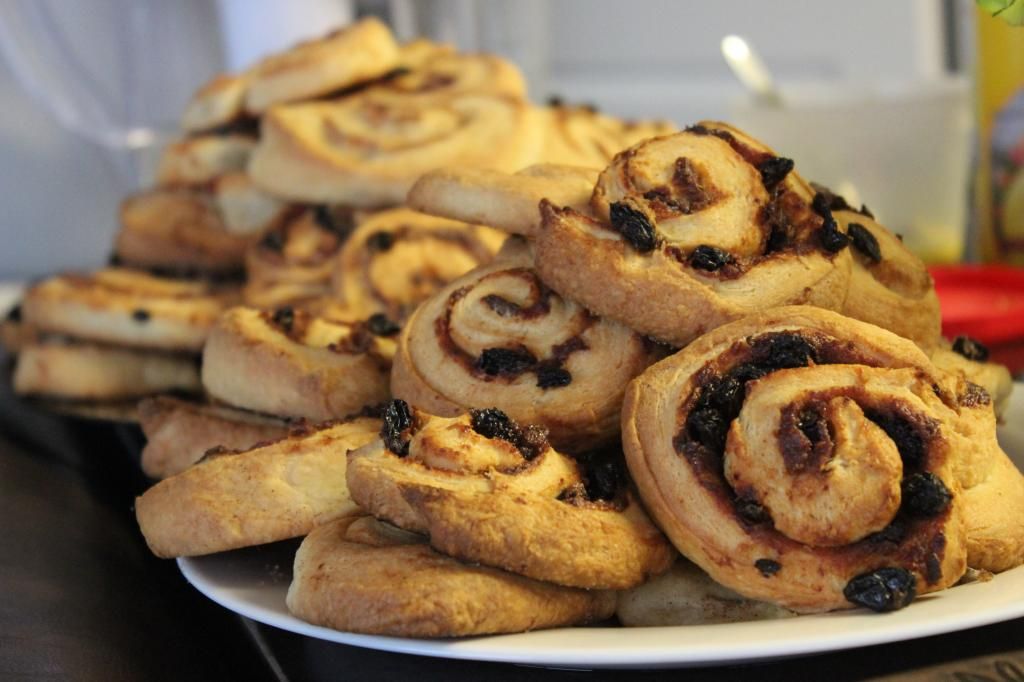 Here's part of the fabulous crew, looking adorable and posing with the baked goodies they're pretending to have made.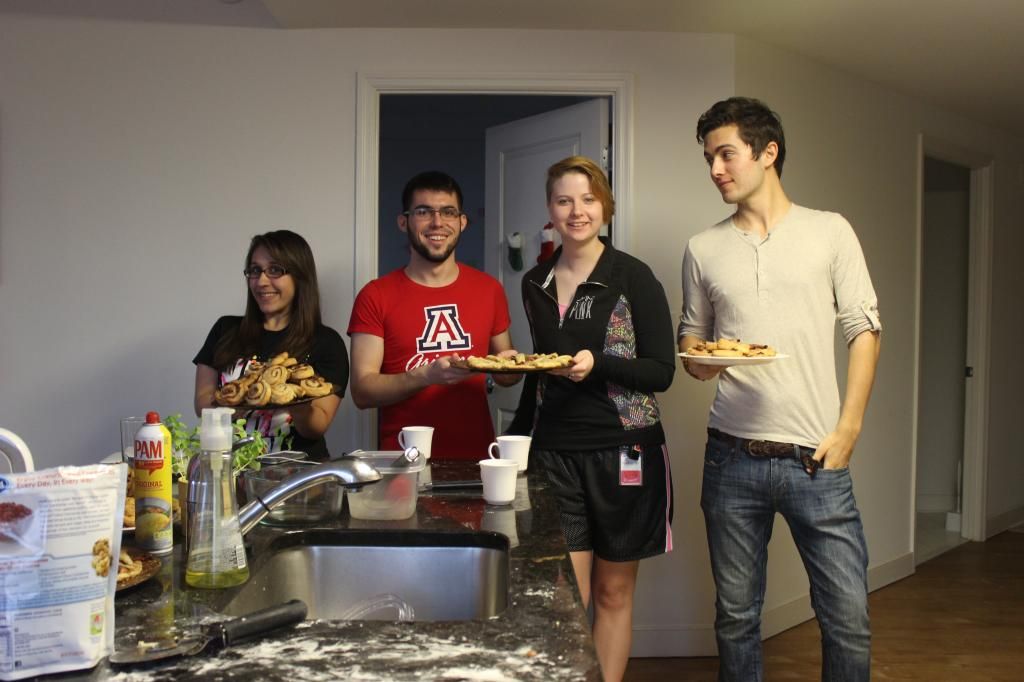 Then Greg had a thought as he turned to the group...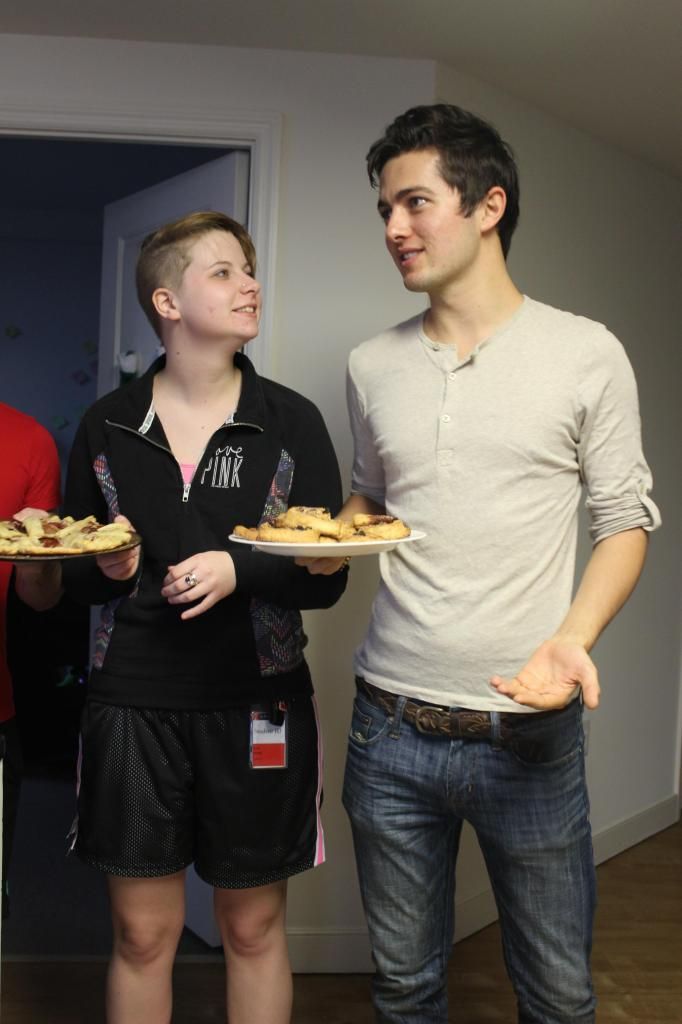 "Guys, how are we going to eat all this food?"
Elmer spots another batch of cookies in the distance...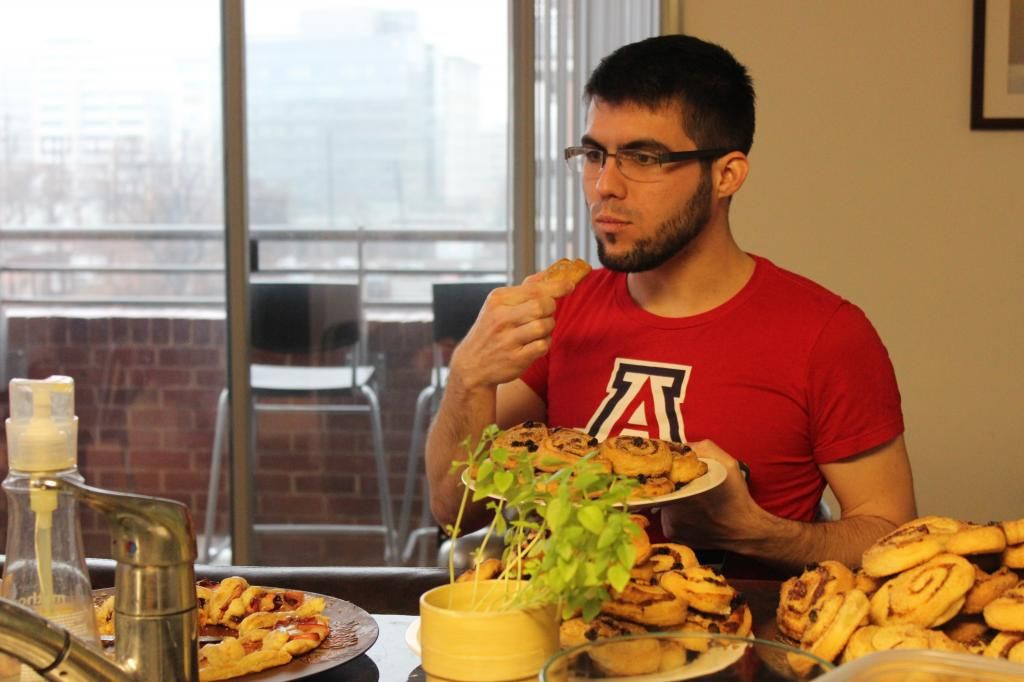 ...and helps himself to a few more plates. Devouring all those tasty treats didn't turn out to be much of a challenge after all.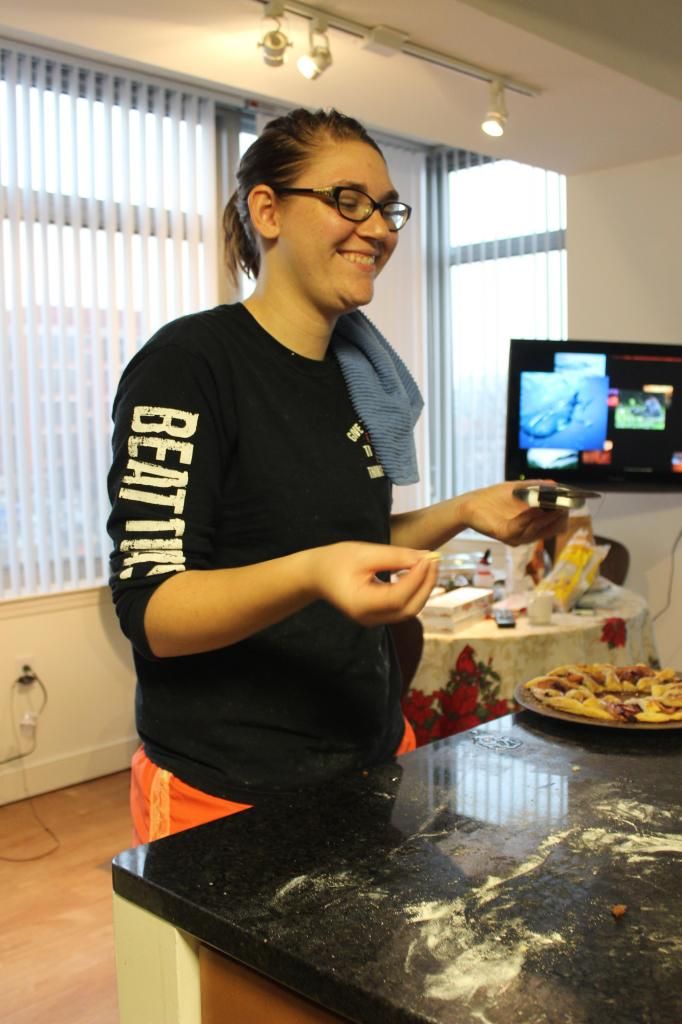 The baking queen herself, bewildered at our ability to make that food disappear so quickly. Now if only our workload could vanish that fast...
The potluck family that adopted me later in the semester. Photo credit: Semi Yeom
I've always had trouble with endings. Conclusions in my papers, wrapping up scripts, and the worst…saying goodbyes. So I'll cap this final post with a short and sweet adieu. Or I'll try, at least. Because really, it is just the beginning. I will carry every facet of this entire experience-good and bad-with me moving forward. The incredible people I've met and the things I was able to do of which I never thought myself capable have grown with me and have added an irreplaceable value that I will have for the rest of my life. Tracking just a few of my experiences through my TWC blog posts has really opened my eyes to how much I've taken away and really gotten to know the city I called home for the semester. I hope my blog has given you some sort of a compelling window of my time here, and that you've extracted something of positive value from it-even just a chuckle. So I'll leave you with a thanks, TWC, for being that solid stepping stone. Cheers.