Some Spooky Exploration
>>The Glass Forest
Always on the prowl for some more eccentric exploration, I stumbled upon D.C.'s Thrillist and came upon an article listing a few of D.C.'s best kept secret spots. Intrigued, I skimmed the list and locked my gaze on something called the Glass Forest. Located in Palisades Park, it's advertised as a hidden gem with a "Blair Witch Project" feel or something plucked out of True Detective's Carcosa. So obviously, I was hooked.
I will admit I did not think too much about how I would get there before plugging in the 5200 Sherier Place, NW address in my phone. I ended up in Rosslyn and figured I could just walk following my trusted iPhone navigation that has so often served me well. Ha, not this time.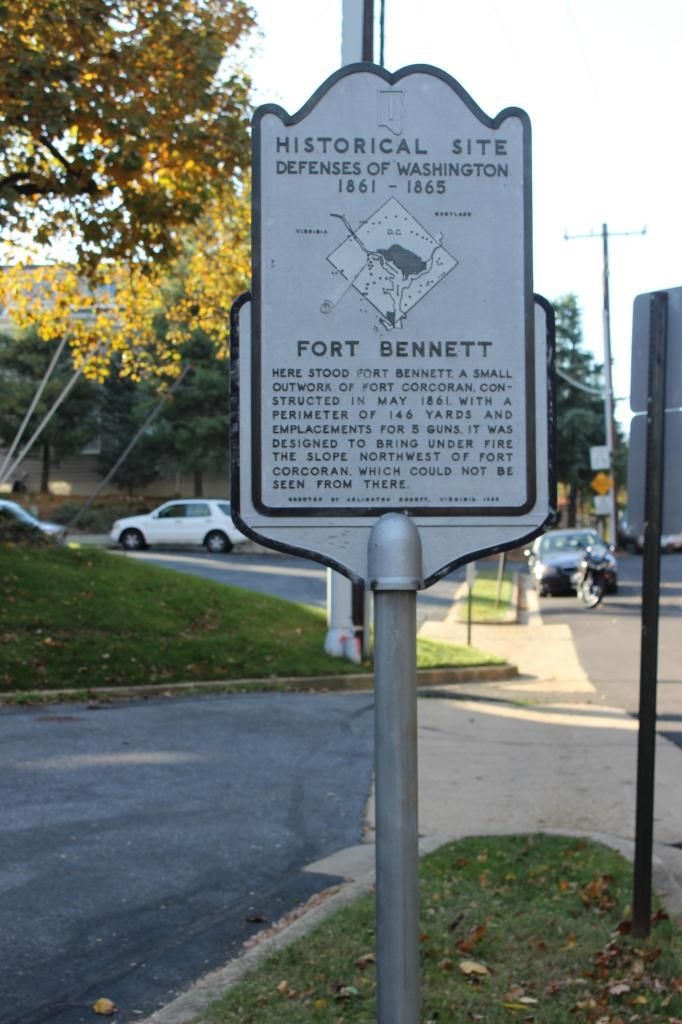 I ended up in some residential neighborhood in Virginia and realized I had to resort to an Uber. But I did stumble upon this seemingly out of place sign that told me I was apparently standing at the historic Fort Bennett. Hard to believe when one is surrounded by luxurious condominiums but cool to think about.
Stepping out of the Uber, I eyed the sign that confirmed we were indeed at Palisades Park, took note of the playground, the fields, and my dying phone. I had no idea where this secret forest would be and wished I could have read more about how I was even supposed to get there. I remembered reading some article saying it had been vandalized but restored and prayed none of that was outdated. Well, I had already made the journey, so why not take a little stroll anyway?
As I approached the playground, a trail into what looked like people's backyards caught my eye. I took it and realized it was what I had read about-the old trolley trail that used to lead to Glen Echo Park. And then I spotted the first of the forest's art pieces: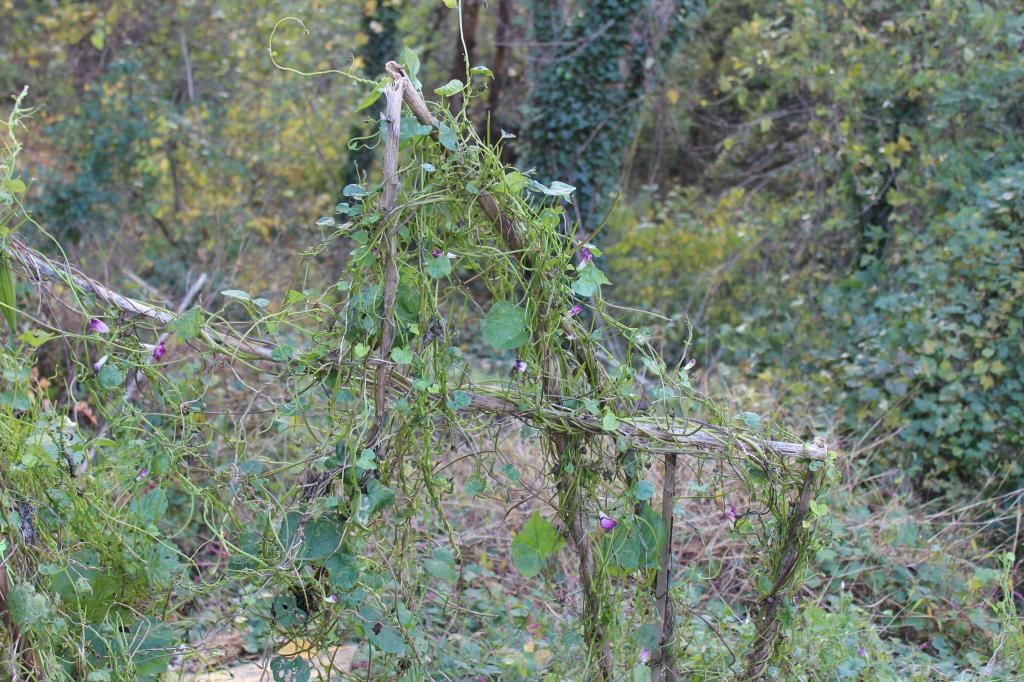 Now THIS gave me total True Detective vibes. Excited chills ran up and down my spine as I spotted more twig tangles further ahead.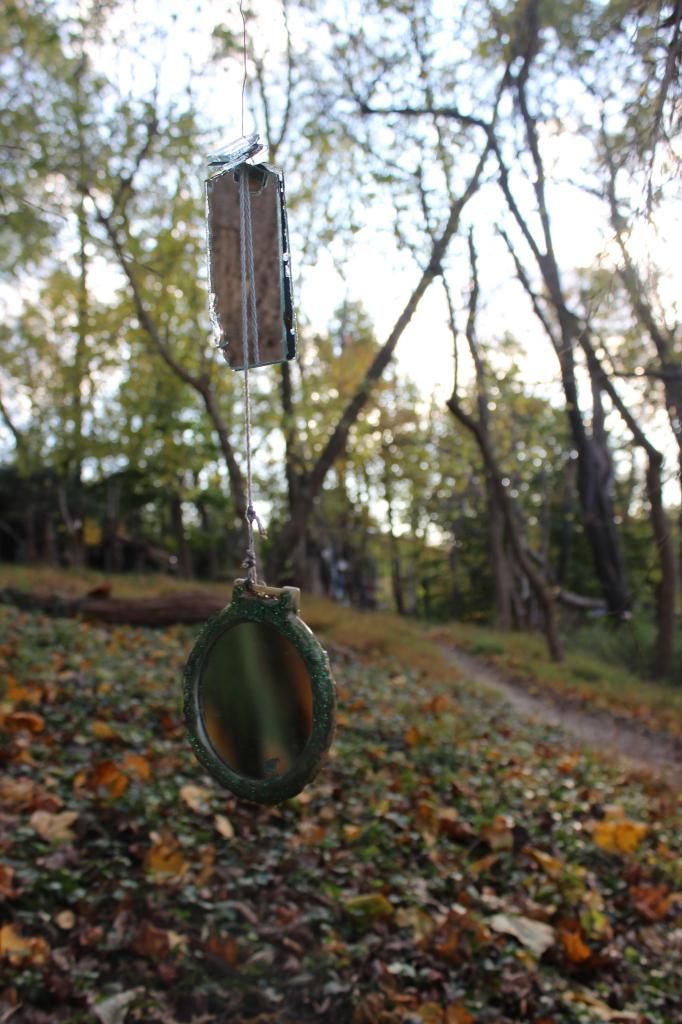 A play on time and perception, the forest was ornamented with hanging mirrors like this one, rapidly reflecting different parts of the forest whenever the wind picked up.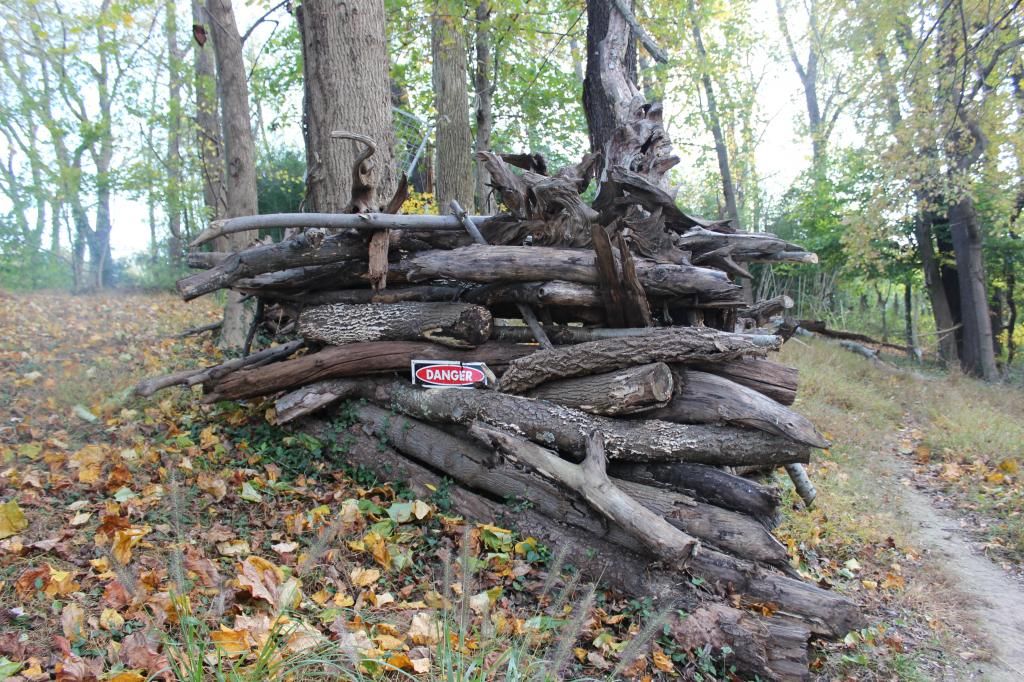 Danger? Welp.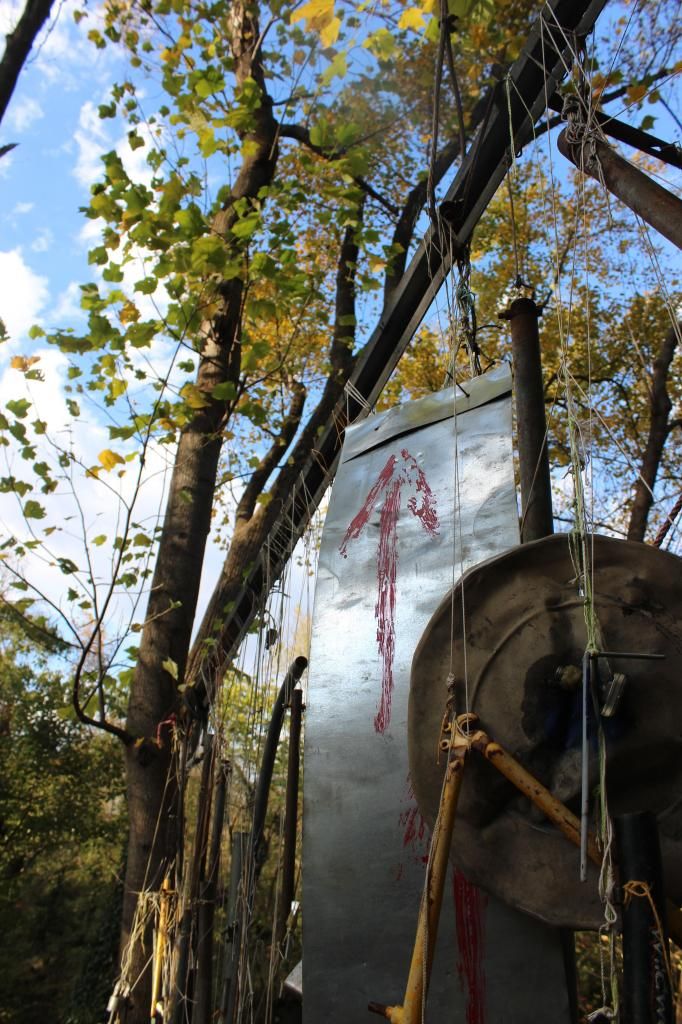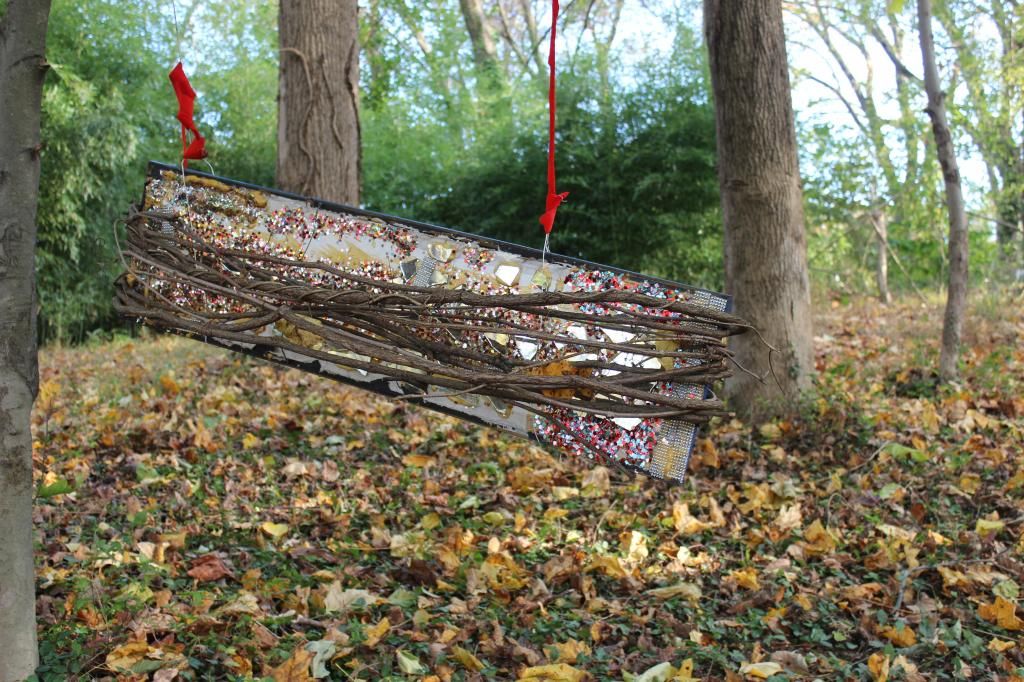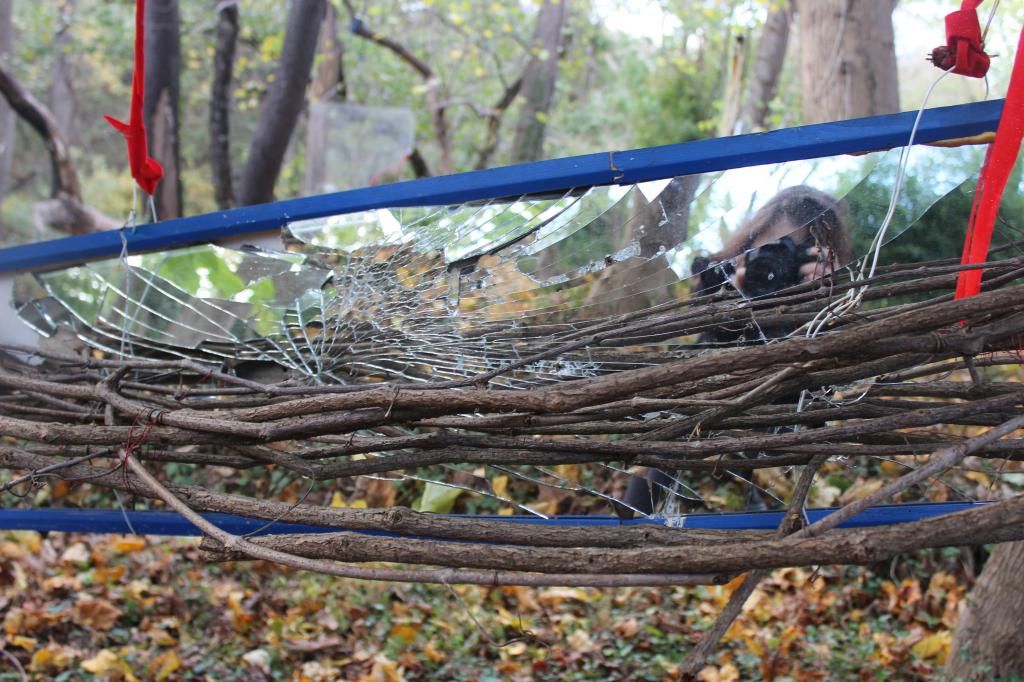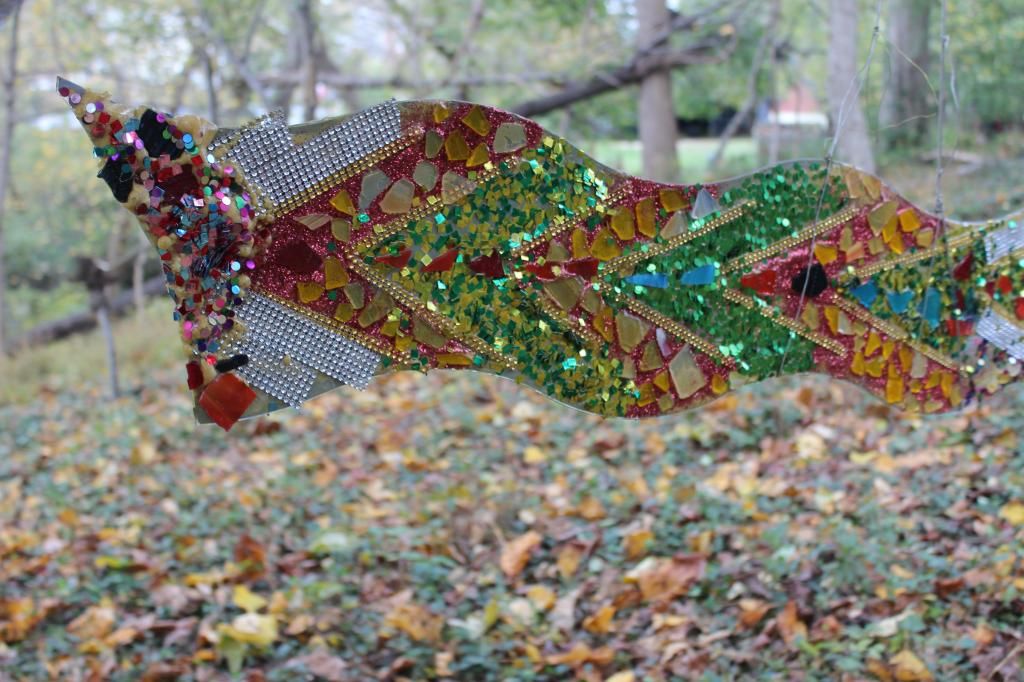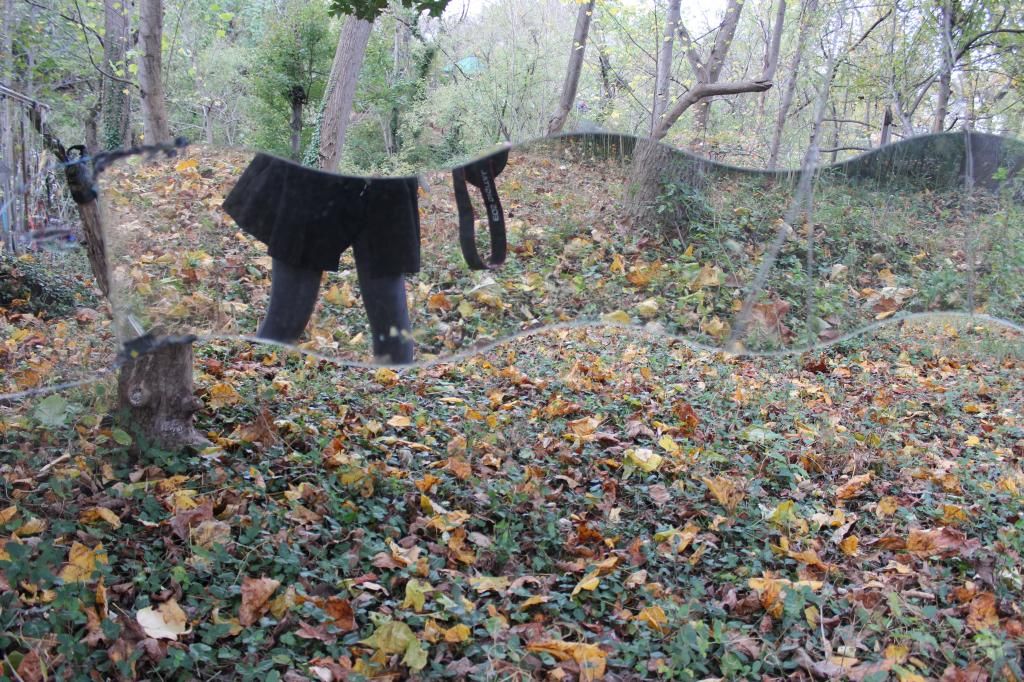 This just gave off the coolest effect. Felt a bit like a different dimension.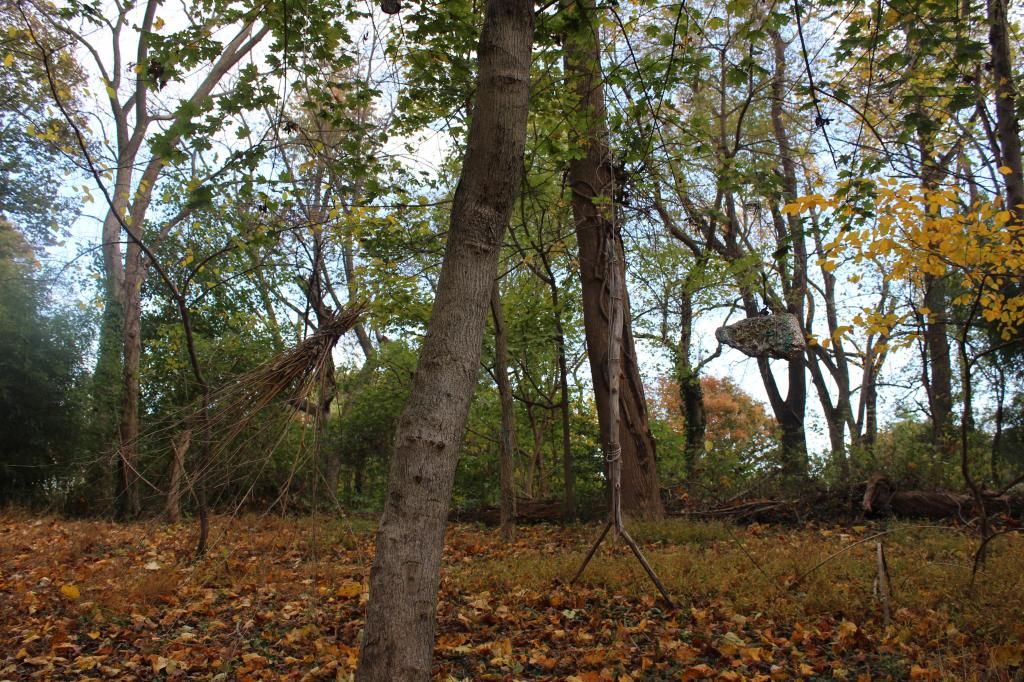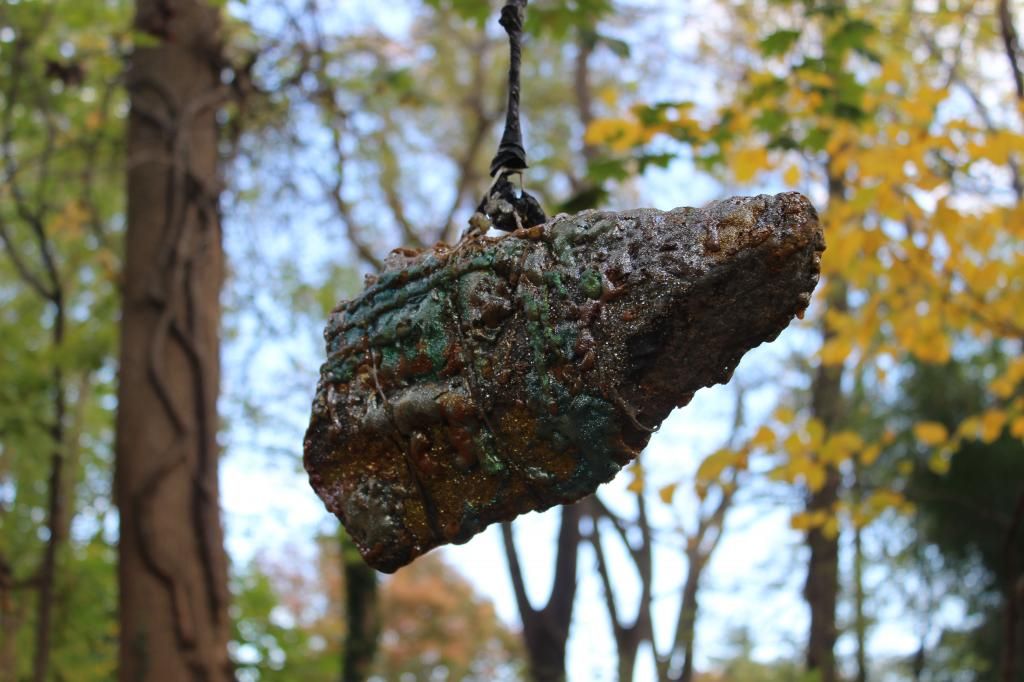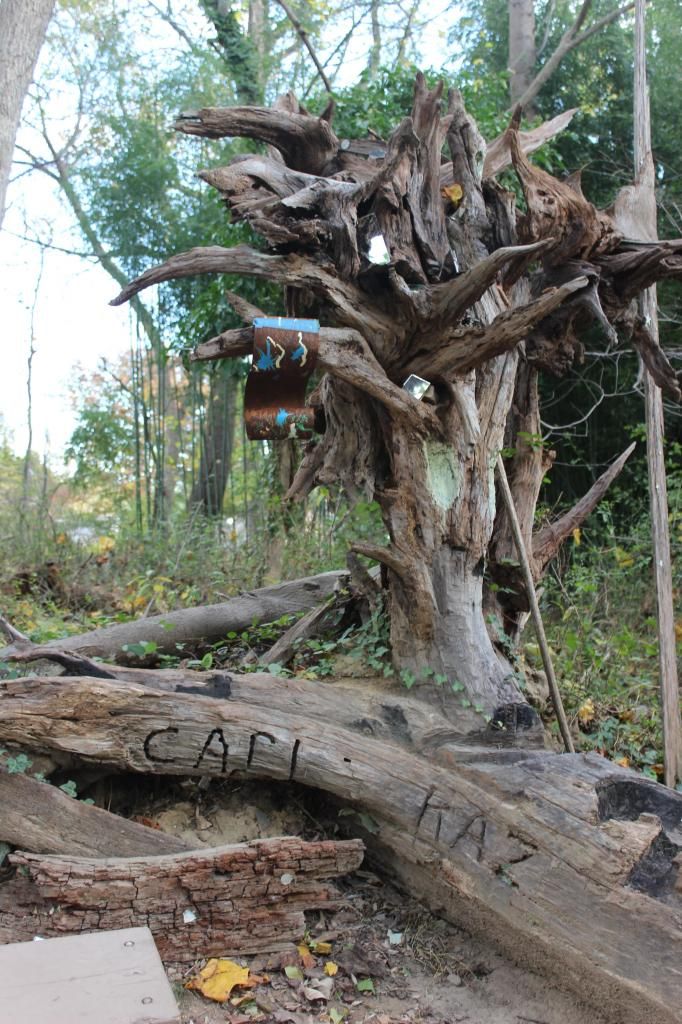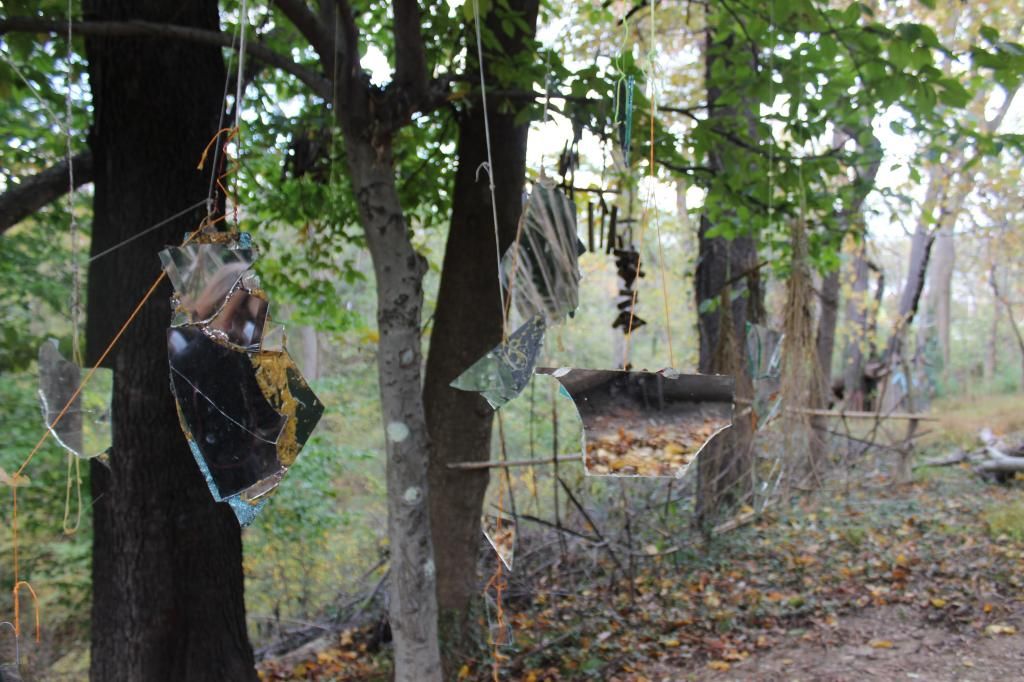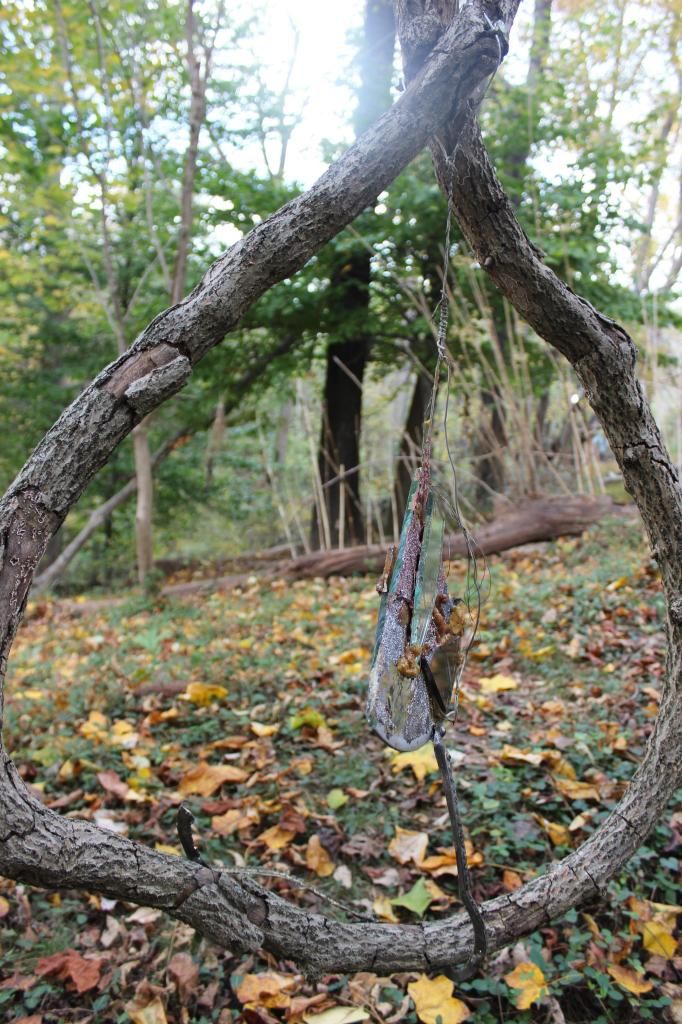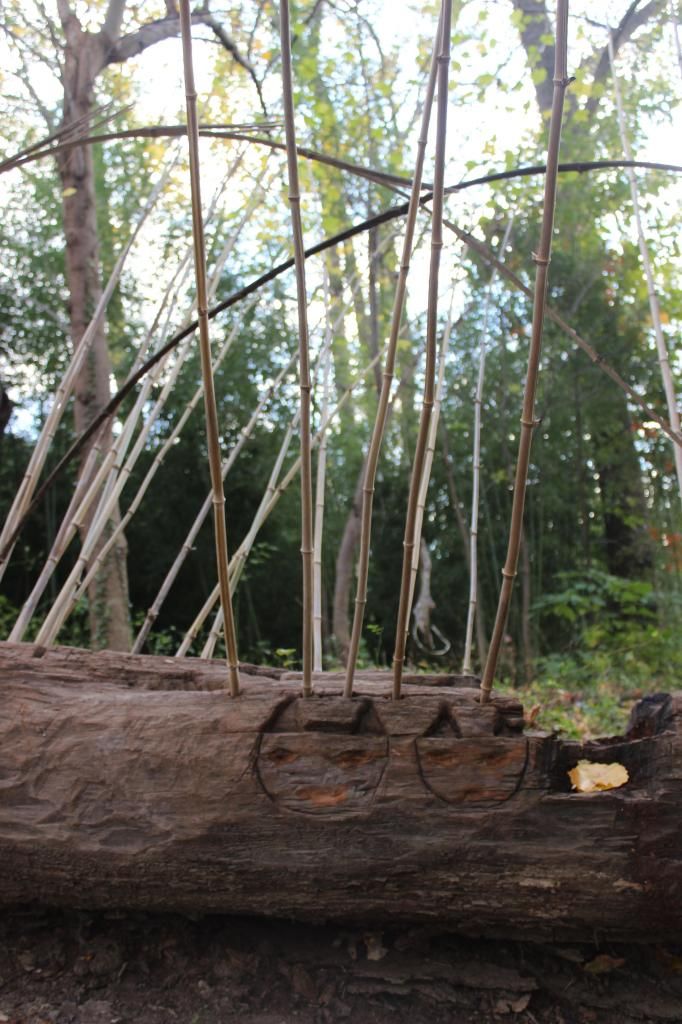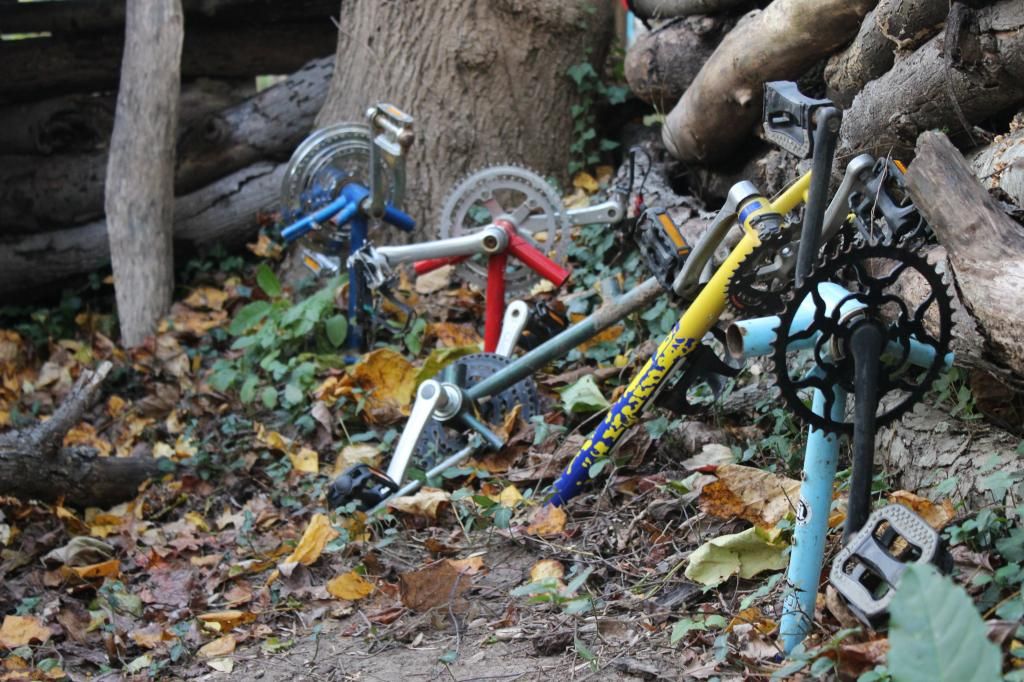 Old bicycle parts.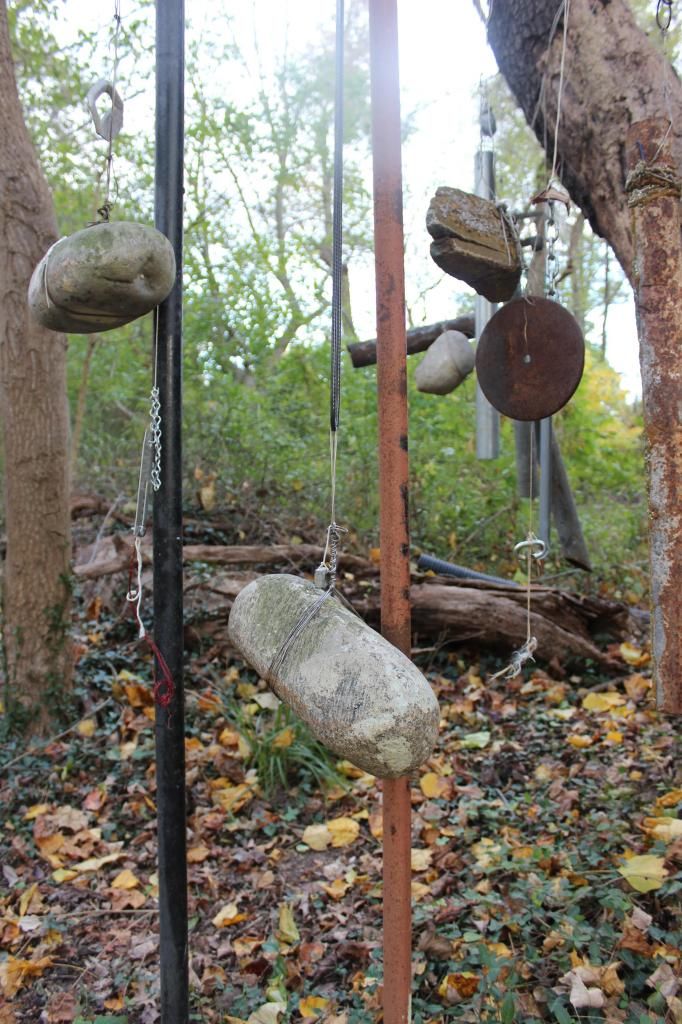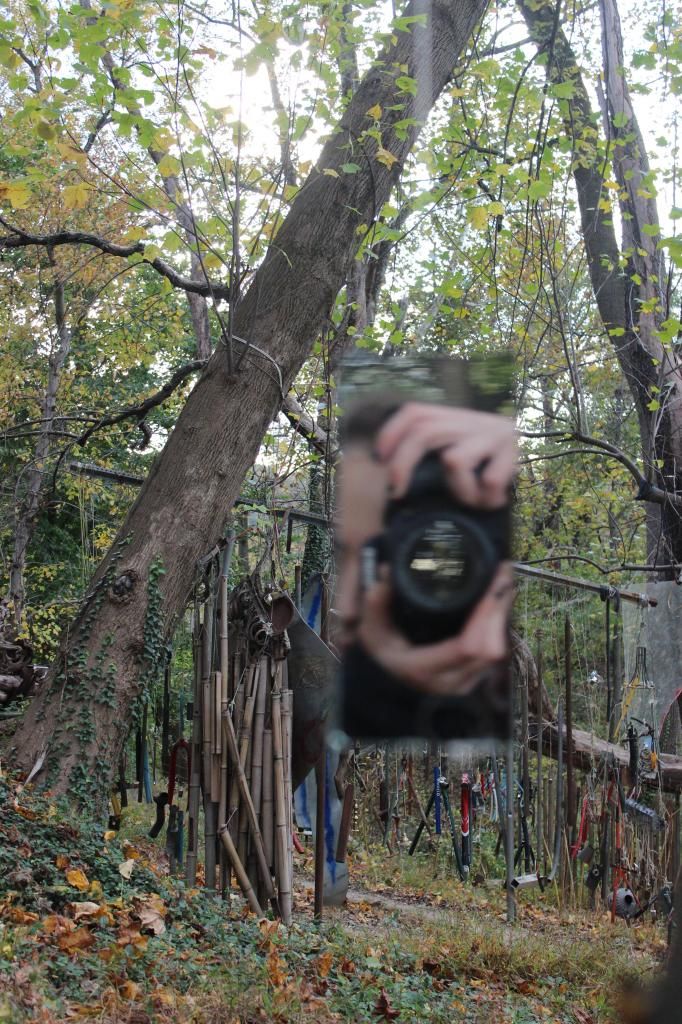 I really did get a kick out of these mirrors.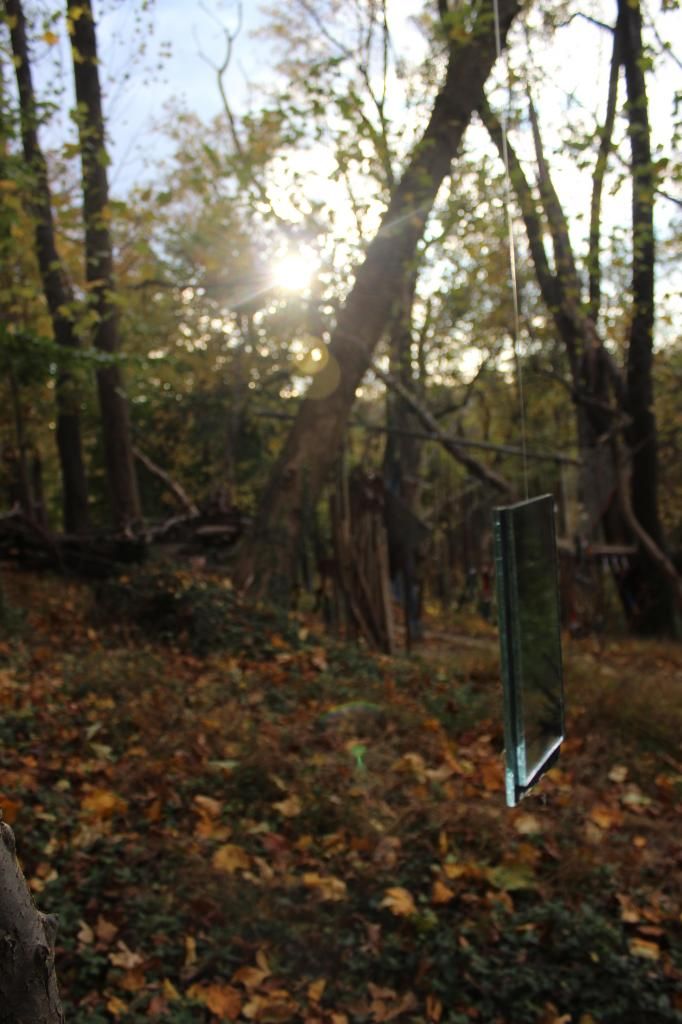 And then the golden hour hit and the place was transformed on an even deeper level of mysticism than before.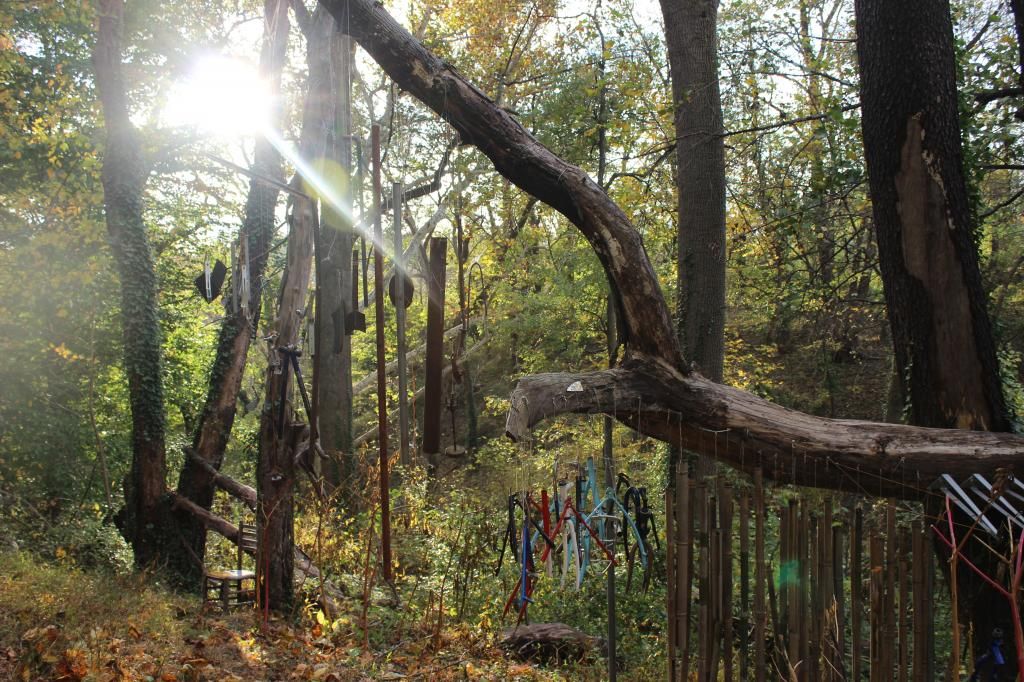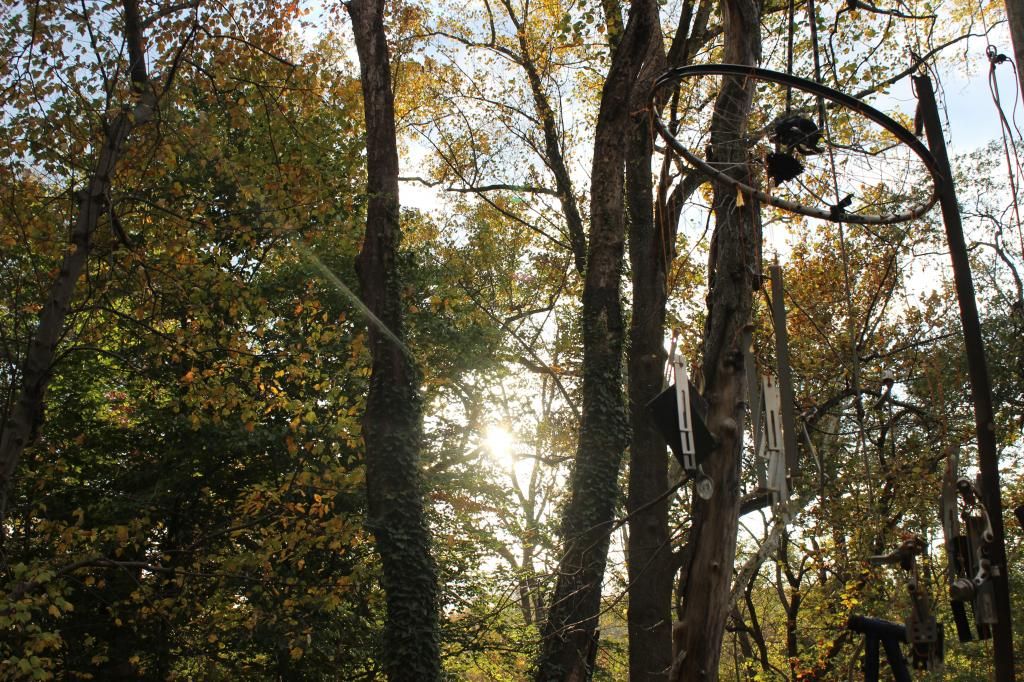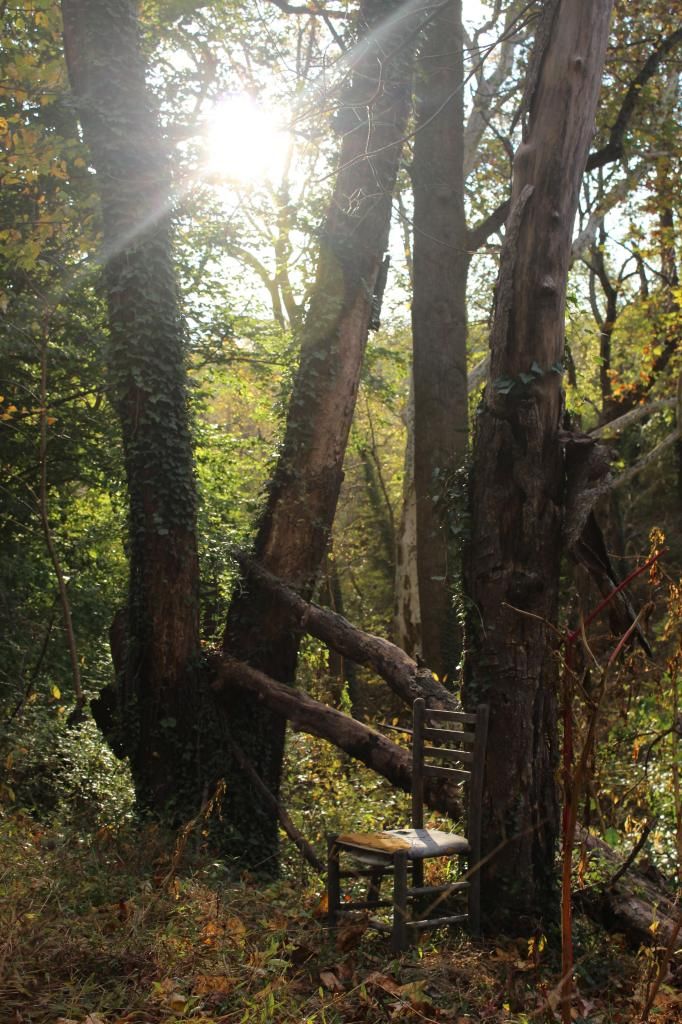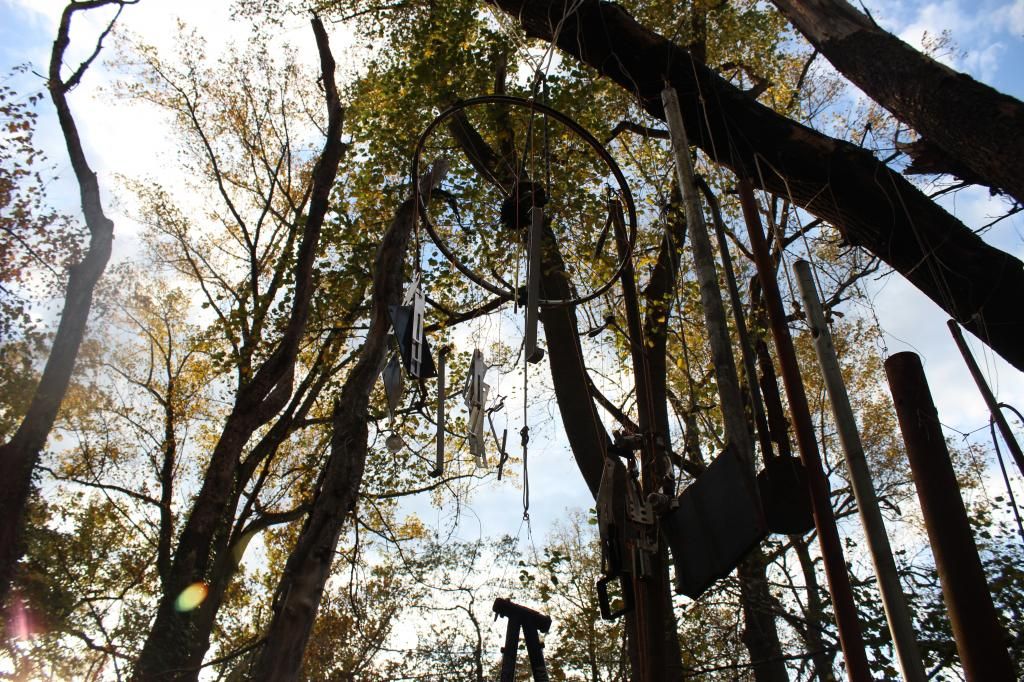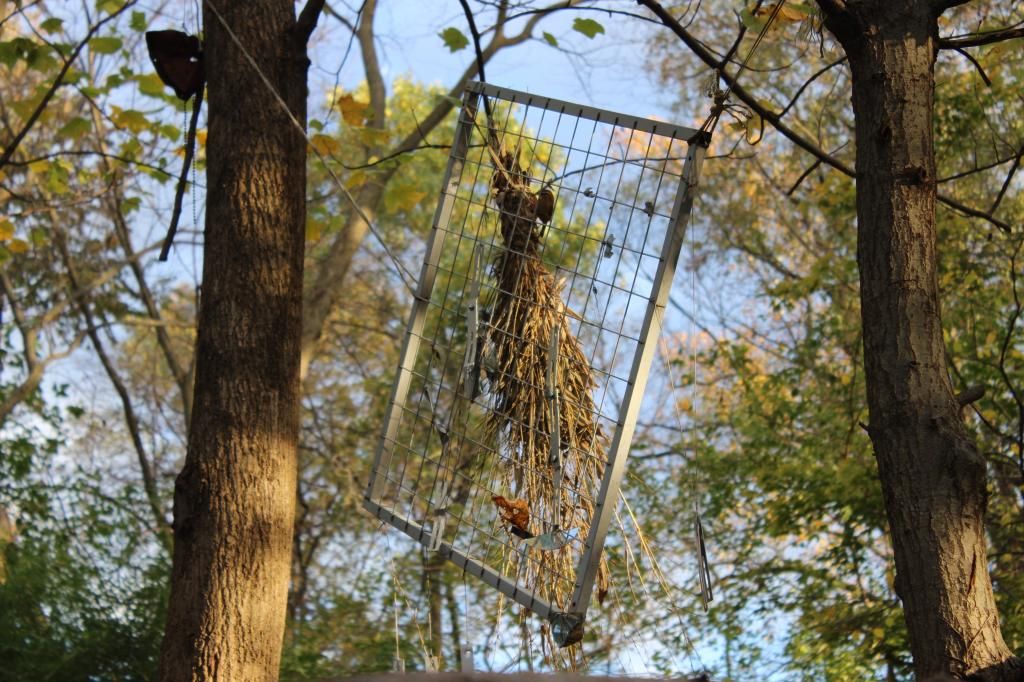 My phone was no more at this point, so I figured I'd do best to start heading out before allowing the setting sun to make things even creepier. I walked through the Palisades neighborhood and absolutely didn't mind that I didn't really have any idea where I was going. Because it was autumn, and it was beautiful, and the day's colors were at their finest vibrancy. I was walking through a painting and had a bit of a transcendental experience. Emerson & Thoreau would be proud.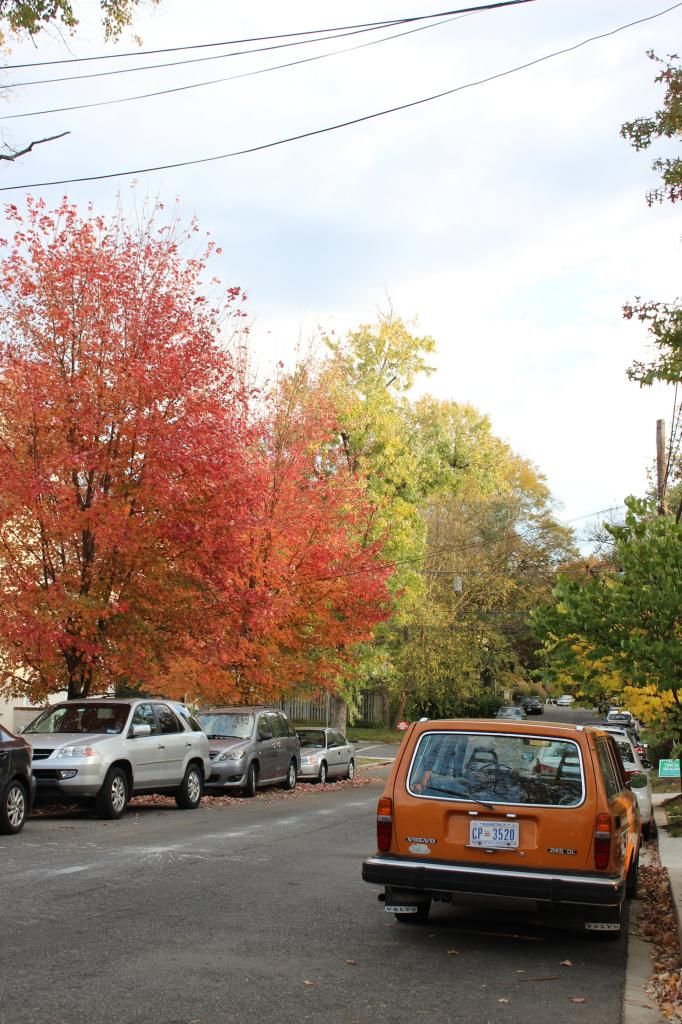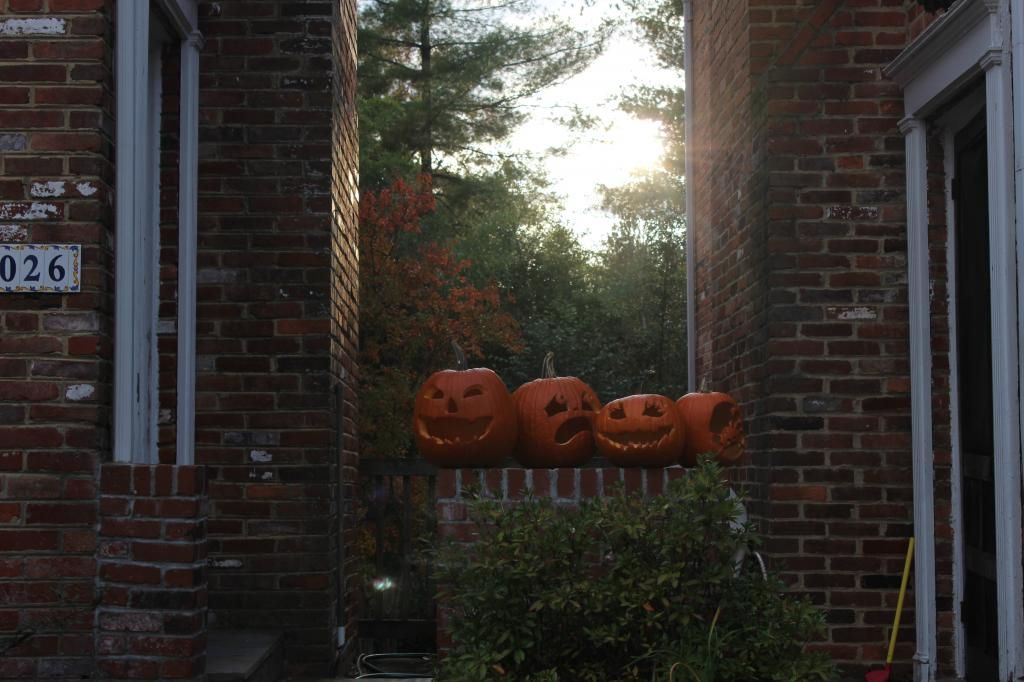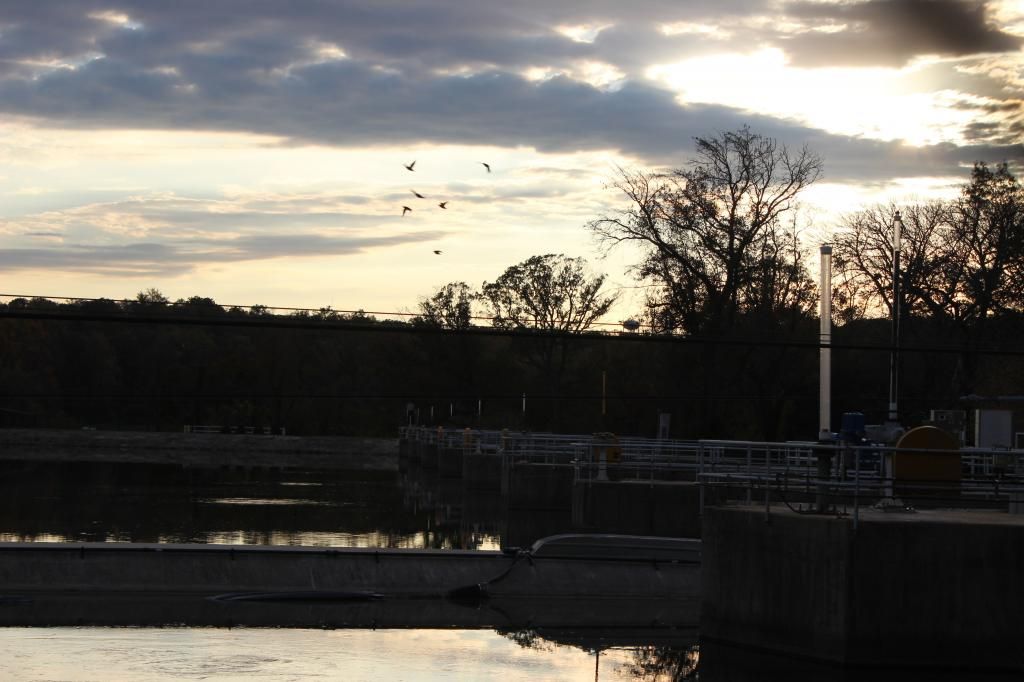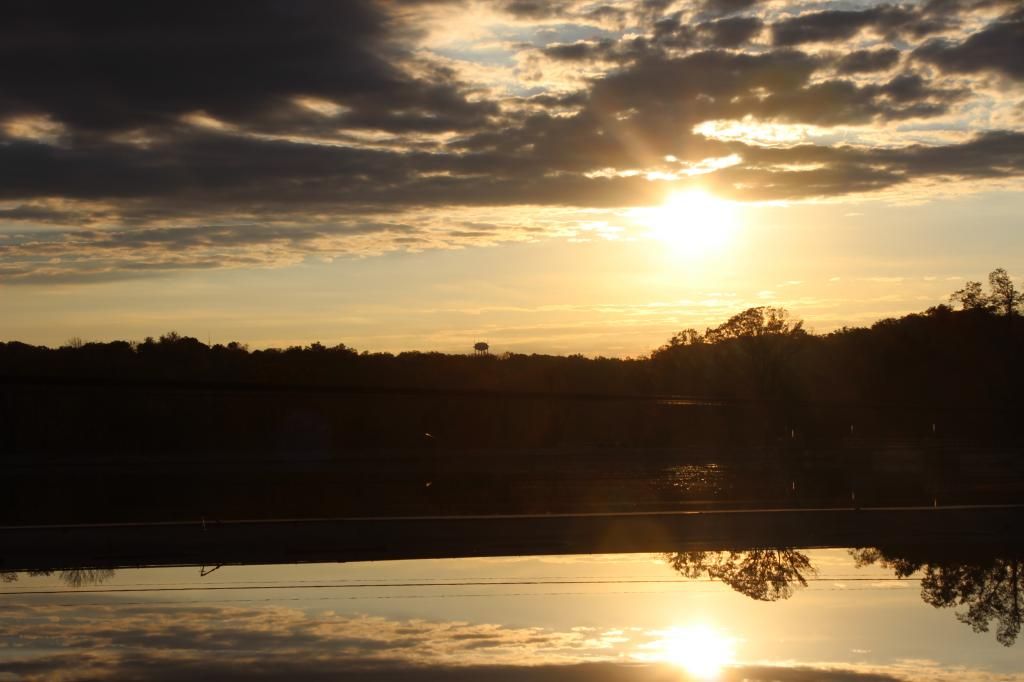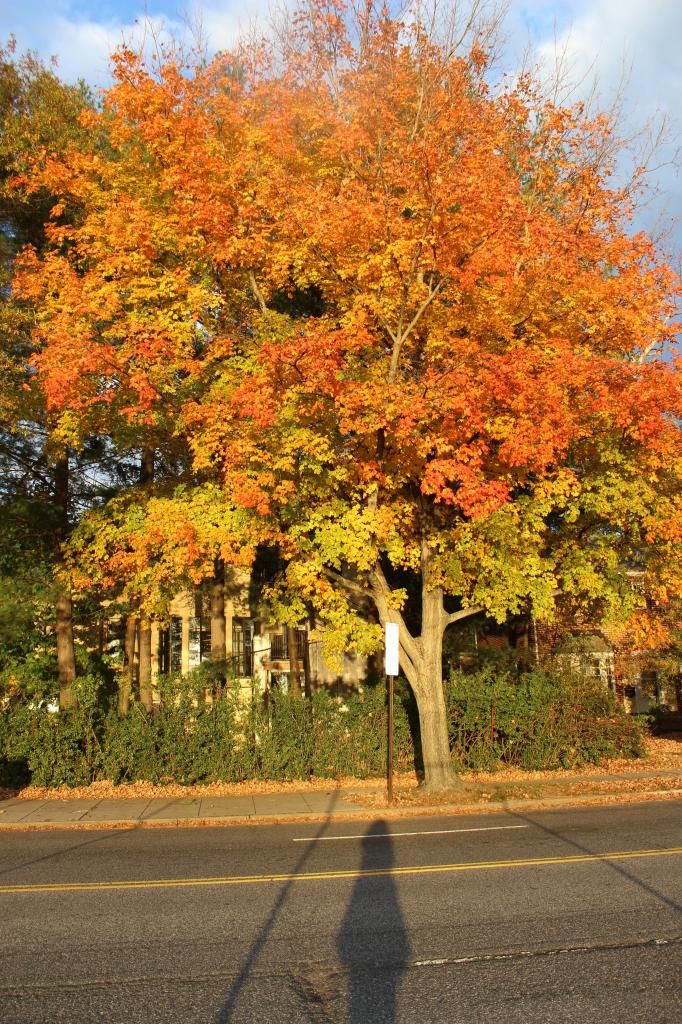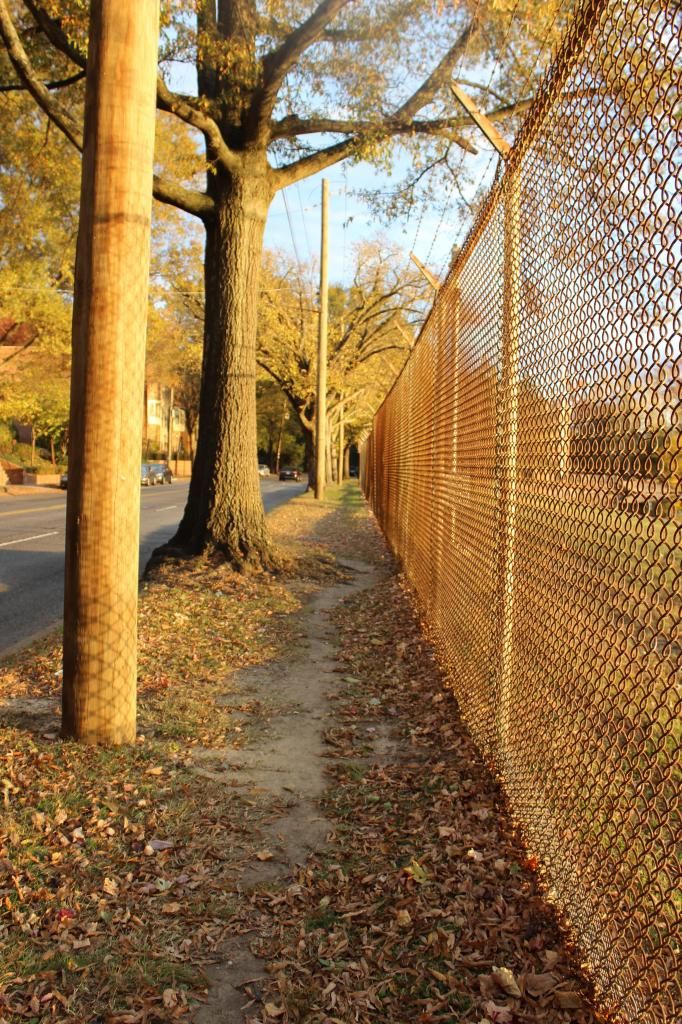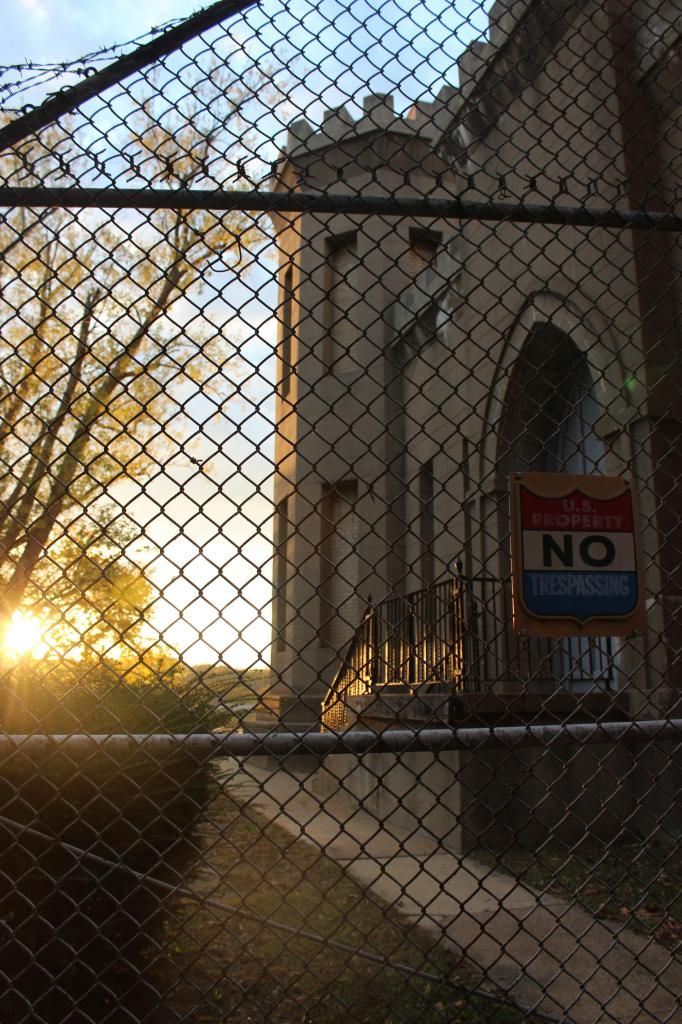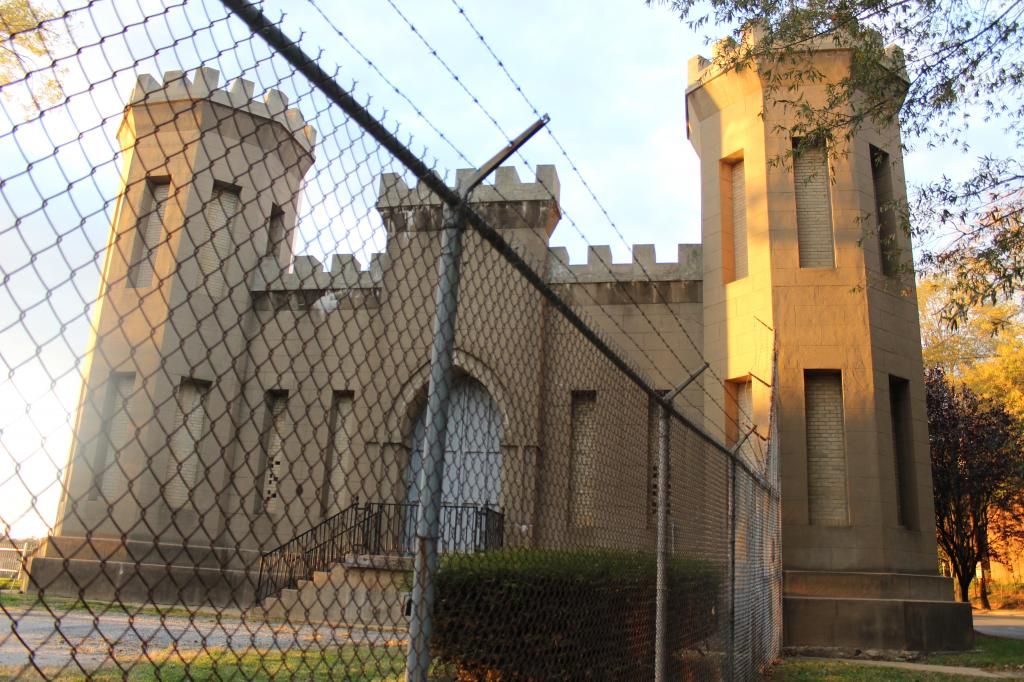 Whaddup random castle fortress?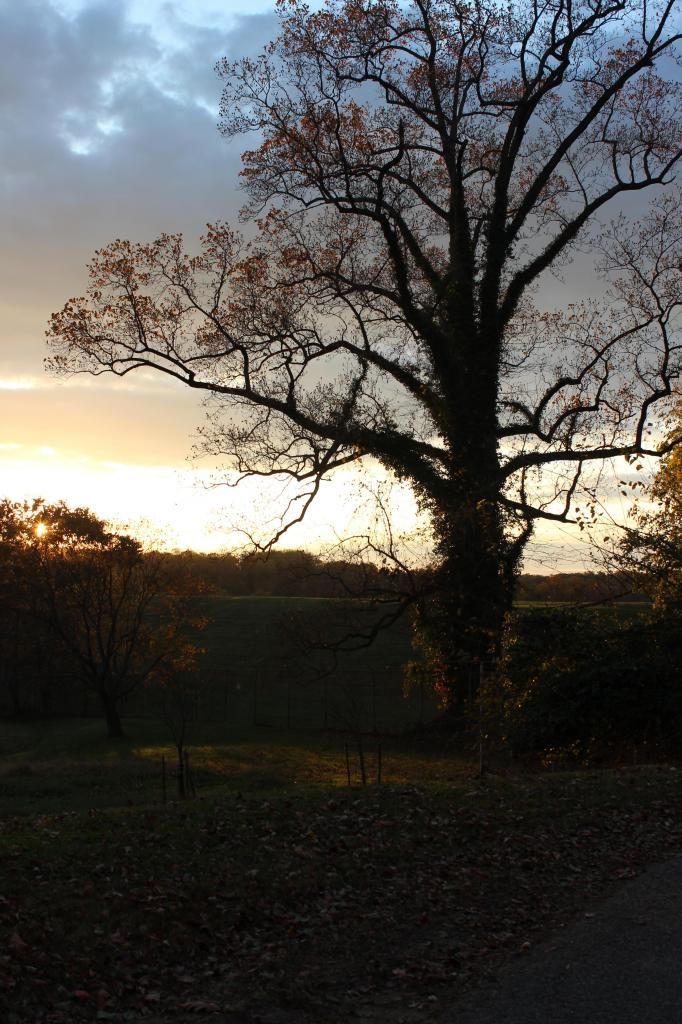 I made it safely back into D.C. city proper after an hour and a half walk along Macarthur Blvd, absolutely soaking in the sunlight's transforming everything in sight into something surreal.
>>Dia de los Muertos
This past Halloweekend, we also celebrated Dia de los Muertos with my Mexican roommate, as this is a huge holiday for her. We constructed a little homemade altar to honor the dead and remember forgotten spirits (which, may I add, I probably encountered somewhere in the ornamented Glass Forest). It was on some mighty amateur level but I'd say we did pretty well for ourselves with what we had.
>>Arabian Sights Film Festival
My other roommate and I also participated in Filmfest DC's Arabian Sights Film Festival at the Goethe-Institut, AMC Mazza Gallerie, and the Embassy of France. It showcased some of the newest Arab contemporary cinema and drew an eclectic audience-young and old, of all ethnicities-and I will say English was seldom heard among the crowd murmurings, which was a refreshing 'transportive' cultural experience.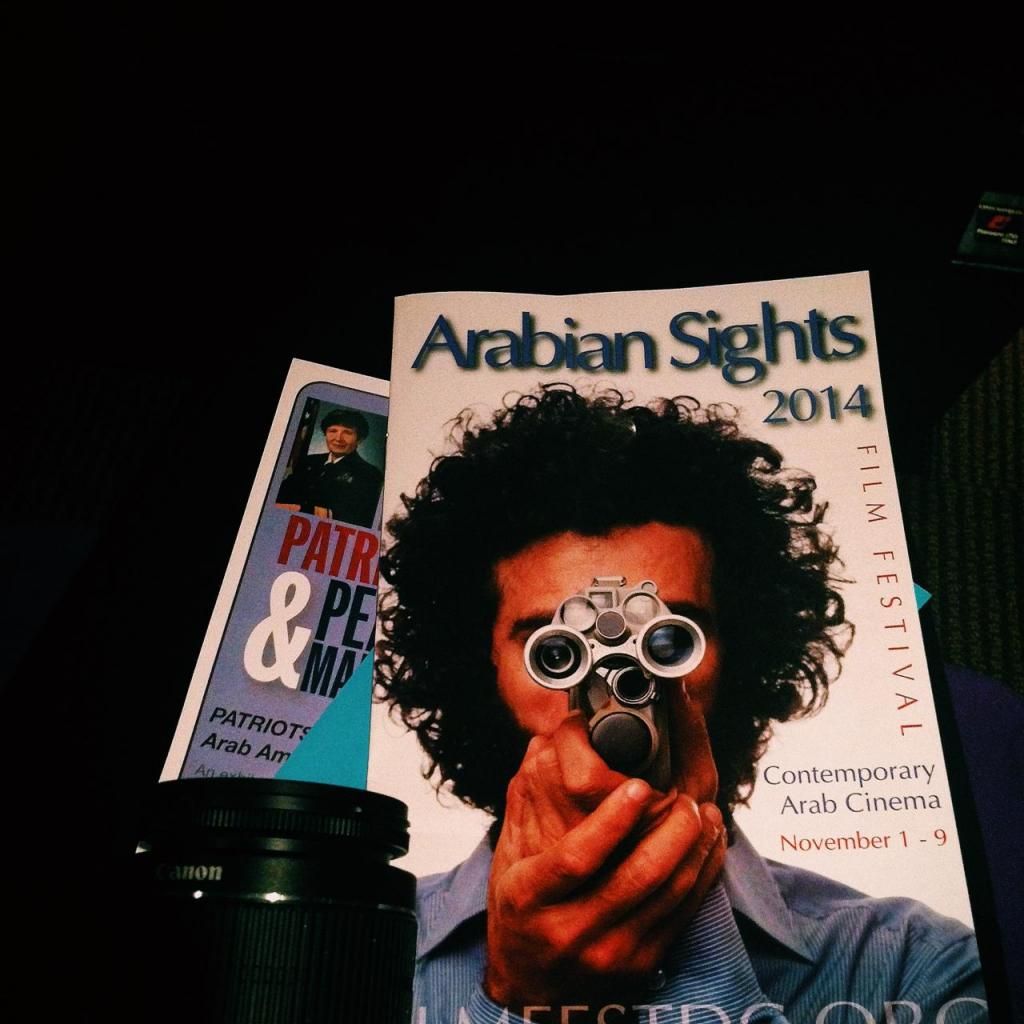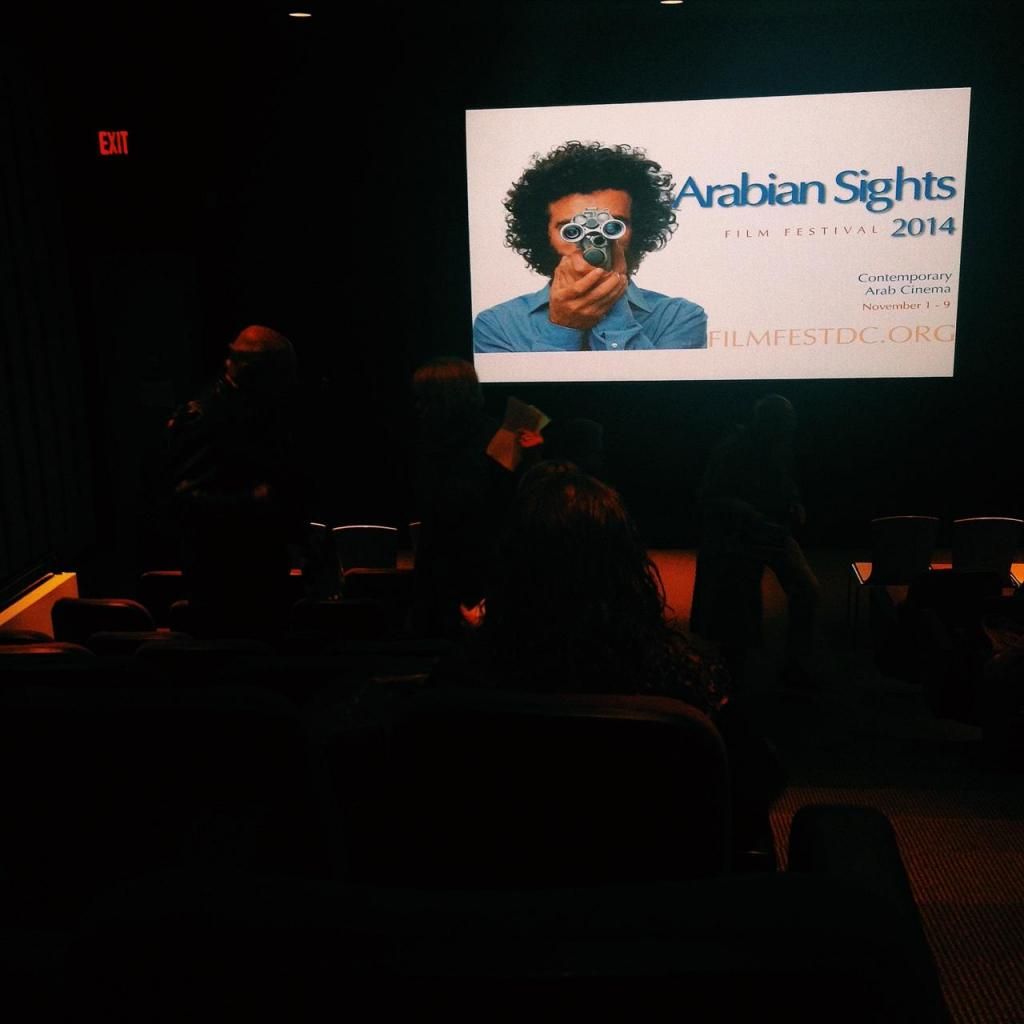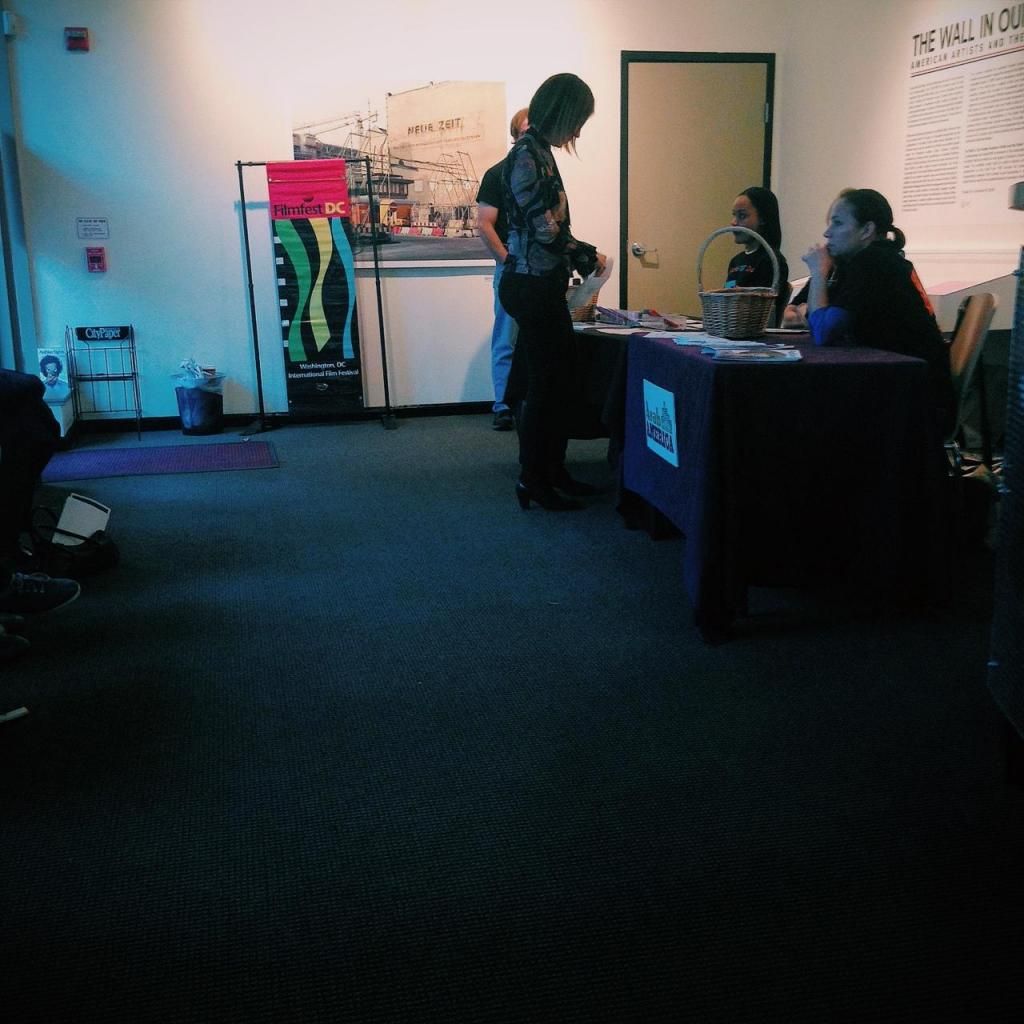 The festival runs from November 1 - November 9 and you can check out more information regarding films they are showing, speakers, and ticket/venue information on the website I provided above. Definitely something to see if you're looking for a new cinematic or cultural experience!
>>The Kennedy Center
As part of the TWC Media & Communications programming, we also had the opportunity to tour the Kennedy Center, a performing arts center that exists as a living memorial for John F. Kennedy, who was a huge proponent of the arts. I'll let the lavish opulence in these few snapshots speak for themselves: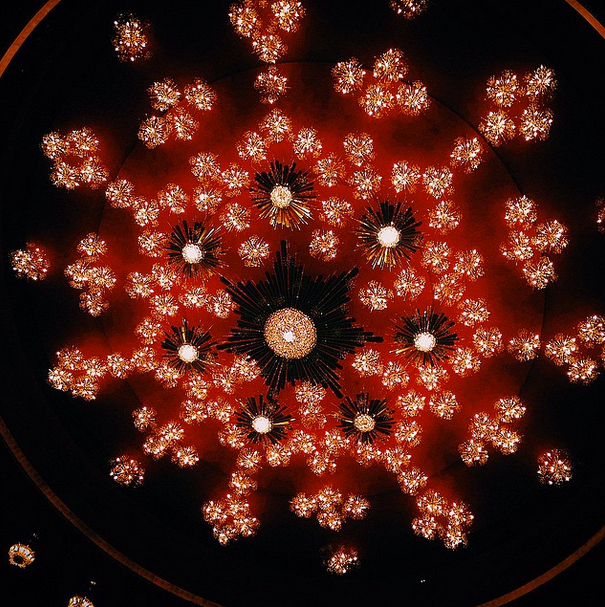 We were not allowed to take photos of the stages as they were in the middle of prepping for upcoming show premiers, but the ceiling was not too shabby of a view.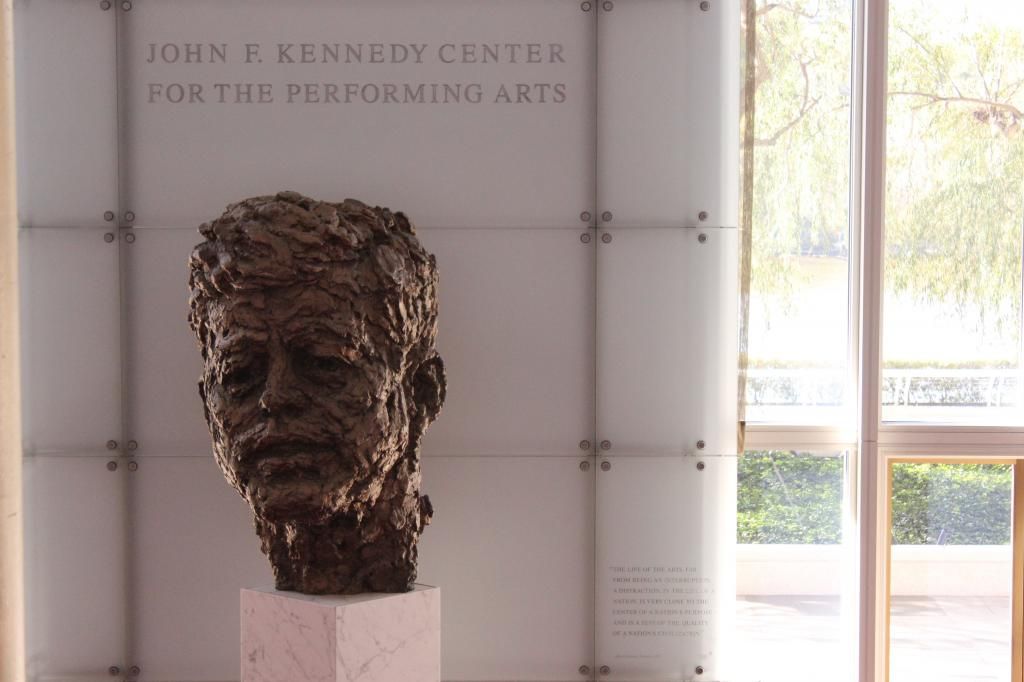 Hey JFK!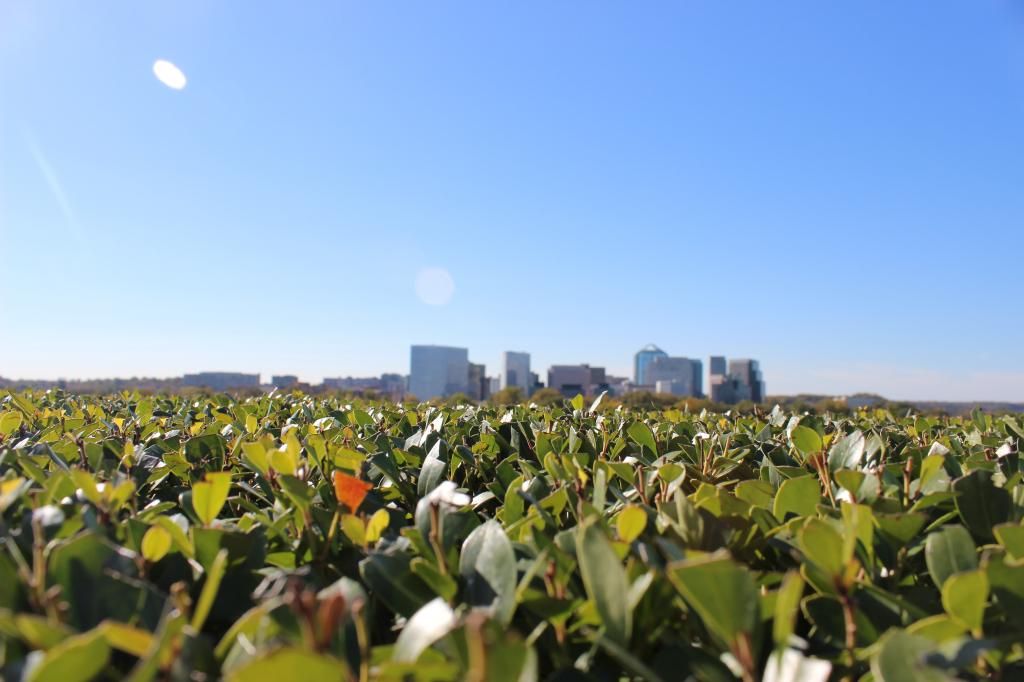 Located on the Potomac River, adjacent to the Watergate Complex and overlooking the city, the terrace had a pretty killer view.