Belgium Versus Puerto Rico: 1-1
During our first weeks in D.C., and after making a lot of jokes about where we came from, my roommate and I decided to let faith determine, once and for all, which was better: Puerto Rico or Belgium. Somehow, we found out that Belgium and Puerto Rico would face each other in the women's world championship volleyball in Bari, Italy. We made a bet: whoever lost had to cook a dish for the other, one that was very typical for where he came from. Obviously, Belgium won the game. It wasn't even a real contest. Belgium beat Puerto Rico 3 – 0, so Belgium led Puerto Rico in our Country Contest. It was 1-0. In case that I won, which I did, my roommate had to make me some tostones. What is that, you of course wonder? According to one very trustworthy and incredibly descriptive Puerto Rican source, tostones are "sexy fried plantains". I was looking forward to it. For weeks, and weeks, and then even more weeks, I waited for the tostones. Last week, the day finally came. Not thanks to my roommate though. Somehow, I walked into a room where some Puerto Ricans were making tostones. And that is where I tried them. And yes, they were really good!
I was too busy enjoying the tostones, so I forgot to take pictures. However, this is what they look like.
This is not the only time that there was a battle between Puerto Rico and Belgium. Last week, TWC organized the Global Citizenship Day. First, there was a speaker who talked a lot about the need for international cooperation. In the afternoon, everyone could introduce his/her country to the rest of TWC. There was a country booth, where you could make some food and give some information about your country. Belgium ended up in the same room as China, and I have to admit that we were all a little bit intimidated by that. China is obviously a very important country and even though Belgium is of course a world power too, we all have to admit it is slightly less powerful. However, as it turned out, China never showed up, so we had the whole room to ourselves. Which made it a lot more difficult to attract people. We had to be very inventive, using Tomorrowland music, chocolate and only half of the lights, so the room would look a little bit more cozy. Pretty quickly, the whole room was filled with people, especially after one of the Belgians got the smart idea to give people a chocolate only if they entered the room. And yes, people stayed there. Of course, Belgium is not the only country represented at TWC. There were booths from Mexico, Taiwan, South Korea, Brazil, Puerto Rico, Gibraltar and many more. 
Next, we gathered in the large auditorium for the final stage of the Global Citizenship Day, which included Country Presentations, where everyone could present his or her country in 90 seconds. Of course, most people wanted their country to look good. After the presentations, we ate some food provided by TWC, although everyone was pretty full after tasting food from all over the world. But of course, you're dealing with students, and free food is something you do not refuse if you're an intern on a budget. The presenter of the whole show gave the about 150 people in the room 10 minutes to get food, and surprisingly, it actually worked.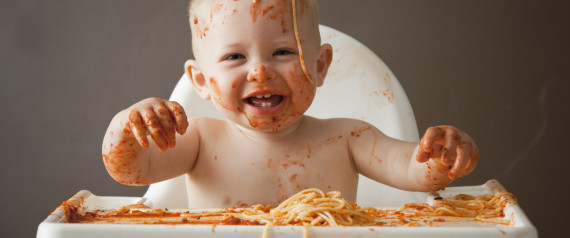 And we didn't even look like this…
This was followed by a fashion show, where we could show the traditional clothes worn in our respective countries. It was actually really nice, even I don't know anything about fashion. I'm pretty sure that I have made a lot of Americans change their mind about the common stereotype that "Europeans dress better". The whole thing ended with a talent show. It was really great.
For instance, my flatmate made some kind of dance medley (I have zero knowledge in this area, so don't kill me if this is not the right way to describe it…) with a friend from Massachusetts. The whole performance was made as a Ghana-Barbados cooperation, as both of them went back to their roots.  Belgium did not participate in this part of the festival, as we tried to concentrate on the Belgian core business: chocolate and beer! (Unfortunately, beer was not allowed, so we had to stick with the chocolate.) The Puerto Rican group at TWC had the honor of finishing the whole day, and they took their job very seriously.
But please, take a look and evaluate the performance yourself! Also, the video was made by my Puerto Rican roommate. Which explains the excitement at the end.
Puerto Rico ended up winning the performance. Even though they didn't announce the full ranking, I am convinced that Belgium was a very close second. However, I have to admit that we lost this battle. I guess that makes the score of our Belgium-Puerto Rico contest 1-1. But the war isn't over yet!
You Zany Americans
I'm wondering if there is a Center for 50% Health...
They sell Belgian stuff in the store!!!!!!
So close...
Did you know that every year Puerto Rico's capital of San Juan sinks a little bit because millions of people go to the yearly San Sebastian street festival. My source could not tell if this was a real scientific fact, or just a popular myth. However, as my favorite Italian expression tells us (which is also the only thing I am able to say in Italian), Se non è vero, è ben trovato!
Did you know that the dogs protecting the President of the United States, are Belgian? The Belgian Malinois is one of the most trustworty dog breeds, and is used for lots of purposes!